The Visual Inspection Software Solution to Improve Your Product Quality
Whether your production line has the complexity of High Mix Low Volume or the speed of Low Mix High Volume, the requirements of quality must be maintained. But how do you ensure quality standards when the demands of the marketplace are constantly pushing for changes to your products?
ATS Inspect is quality inspection software that eliminates paper forms and checklists giving you the flexibility to respond to changing demands so that high quality is built into your manufacturing process, rather than a metric you're constantly chasing. By implementing effective manufacturing inspection software you can focus your time on raising quality rather than administering paperwork.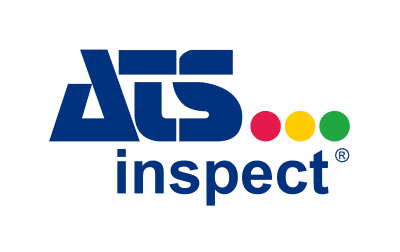 Product quality inspection software for manufacturers.
How does ATS Inspect Work?
Find out how implementing quality control software for manufacturing will make life so much easier for you and your colleagues.
Would you like to know more about ATS Inspect?
Download the ATS Inspect Brochure Now.
Place defects directly onto the Digital Twin of your product imported directly from your PLM system, dramatically reducing configuration time and giving operators a realistic inspection experience.
Electronic checklists adjust to every unit that comes along the production line, ensuring each unit, no matter how it's built, is inspected correctly with nothing missed and no steps overlooked.
Drill down into on-line reports, containing the latest data, so that you're aware of trends and anomalies before they become an issue, or push the information to BI reports for a whole-plant overview.
Live information on overhead displays, and email alerts sent directly to those that need to know, ensure that action can be taken at the earliest possible opportunity to contain quality issues.
Eliminate Paper Checklists
You hate them, we hate them, so let's get rid of them. No more time lost to transcription, and reports using old data. Just real-time awesomeness.
Improve Right First Time
Each defect found costs time and money so we give you the tools to find the root cause of every issue to prevent it occurring again, raising your Right First Time.
Eliminate Product Recalls
A gating system, aided by a guided inspection, ensures that every product leaves the plant exactly as your customer expects.
Capture All Defects
If you don't have the full picture you can't respond effectively, so we make sure you can identify every defect allowing you to make knowledge-based decisions.
Drive Continuous Improvements
Our quality inspection software brings your quality and process data together to drive cross-plant improvements.
Reduce the Cost of Poor Quality
Actionable product quality analysis enables you to achieve Best In Class rework and scrap costs while simultaneously pushing up product quality.
What Other Features has ATS Inspect Got for You?
Scalable Solution
Whatever size your enterprise, our quality inspection software has the flexibility to adjust to your requirements.

Generate BI Dashboards
ATS Inspect will get your data to the Cloud where you can design dashboards to give you a complete real-time overview.
Integrate with Enterprise Software
Our quality control software will talk directly to your PLM/ERP/MES/etc. providing real-time alignment.


Share data with customers and Suppliers
Share quality data up and down the supply chain so that you can work together to achieve your goals.
Record Variable data
Ensure your product variables stay within specification with alerts when values exceed control limits.
Automated Inspections
Integrate with everything from electronic test equipment to vision systems to automate your inspections.
Got a question? Get in touch.