ATS Global is the Independent Solution Provider for Smart Digital Transformation. We have expertise in various automation and IT platforms across broad range of industries. We deliver platform independent products and solutions to enable industrial data collection, storage, monitoring, analysis, optimization, execution and business integration.
Over the past 33 years, ATS has developed a niche for itself in the smart automation, quality and IT excellence industry. We achieve this by leveraging the combined potential of our in-house and third party partner products.
We now distribute first class hardware and software products across 25+ countries. Our products and solutions portfolio helps our customers to maximize Return on Investment (RoI) on their OT/IT expenditure.
What do we do?
We partner with leading automation and IT suppliers with world-class knowledge and extensive experience in their respective domains. We implement high-quality solutions and services for:
Industrial automation hardware and software solutions
Communication and interoperability platforms such as Open Platform Communication (OPC)
Industrial data management and analytics software solutions
Real-time operational intelligence / mobility
Manufacturing Execution System (MES)/ Manufacturing Operations Management (MOM)
Plant-to-business integration solutions for manufacturing intelligence
We offer complete life cycle support on our partner products, from solution architecture to supply, implementation, training, technical support, migration, and upgrade. Our engineers are fully trained and experienced in providing independent support and solutions for these global products for local applications.
Our exclusive access to our partners helps us gain first-hand information about partner products, functionalities, future upgrades, support methodology, and troubleshooting techniques. This also helps us act as a single service point for all product requirements.
Fast Facts
35+ global partners across automation, IT and digital transformation industries

Product consulting, training, implementation and support in 100+ countries

4000+ customers across 15+ industries
How do we do it?
We help our customers to choose the best-fit automation and IT products for their specific requirements. We can interface or integrate with any device or system in the manufacturing environment across PLC, DCS, controllers, safety systems, quality systems, MES/MOM and ERP.
We engage with customers across the spectrum, from organizations with less than 10 employees to Fortune-100 multinational corporations. We can work on projects ranging from a few days to multi-year contracts.
We invest significant efforts to understand the "as-is" and "to-be" state of our customers automation, IT and Digital Transformation landscape. We take end-to-end ownership of the product implementation life cycle. Our modular program leverages our experience, cross-pollinating industry best practices and the knowledge of seasoned consultants from ATS Global and MOMi.
Our modular project execution methodology includes the following key phases.
We only use the phases required by each customer's specific challenges.
1. Explore
Understand the customer challenges and requirements in detail.
2. Envision
Create a roadmap for product implementation with relevant business cases for customer challenges.
3. Design
Solution architecture, work package formulation and framework for future business processes.
4. Select
Conduct gap-analysis and identify the best-fit product to address the challenge.
5. Execute
Complete ownership of full project lifecycle implementation and integration with organizational processes and practices.
6. Training
Comprehensive technical and non-technical training of personnel for the products.
7. Support
End-to-end support on 24x7x365 basis after the project go-live stage for continuous production uptime.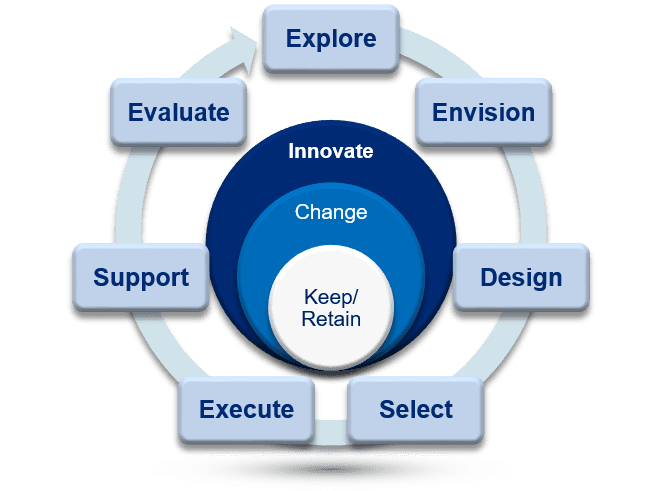 Customer Benefits
Access to high-quality solutions and services to address specific tasks such as:

Extracting transparent data and information from production processes
Unlocking valuable inaccessible data
Integrating the Information Technology (IT) and Operations Technology (OT) systems

Single-access window and support for multiple automation and IT products

Expert consultation on best fit for current and future requirements

Gain from ATS's investments and expertise in Smart Manufacturing and Industry 4.0

Leverage ATS's knowledge-base on legacy technologies/systems for seamless migration and upgrade

Address cross-platform compatibility issues

Fast Return on Investment (RoI)