Drive smarter operator decisions for faster response and development
Sarla Advantech Pvt. Ltd. (An ATS Global BV., NL Grp. Co.) is GE Digital's software reseller and solution partner offering entire solution portfolio.
GE Digital helps companies to optimize their assets and equipments and drive key business outcomes with proven technology solutions. We offer end-to-end services right from solution design, system architecture, proof of concept, license supply, implementation, technical assistance and life cycle support.
Proficy HMI/SCADA
Precisely monitor, control, and visualize every aspect of your operations for intelligent control using high performance technology from Proficy HMI/SCADA, featuring our industry-leading iFIX and CIMPLICITY software. With a quick glance, operators know what's important and the right actions to drive increased efficiency and reduced costs.
Explore tips and best practices for modern HMI/SCADA in our Guidebook for Efficient Operations.
Benefits of GE Digital's HMI/SCADA
Less time spent navigating​
Faster finding critical data
Improvement in alarm resolution success ​​
Faster to identify relevant screen for an alarm ​​
Faster build and deployment​​​
Explore HMI/SCADA products: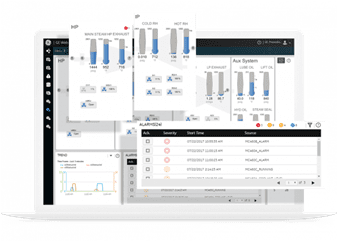 iFIX
Speed operator response and increase efficiency with iFIX. It leverages the latest HMI/SCADA technologies that deliver faster time-to-insight and greater efficiency for operators.
Features & Benefits:
High performance HMI/SCADA
Rapid application development
Improve situational awareness
Decrease time-to-solution
Achieve visualization anytime, anywhere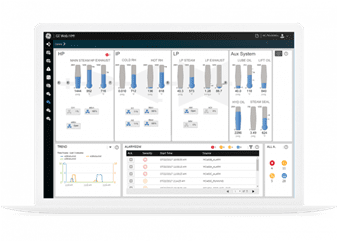 Cimplicity
Precisely monitor and control your operations with high performance Cimplicity HMI/SCADA. Cimplicity provides true client-server visualization and control, helping you manage your operations and improve decision making.
Features & Benefits:
Faster configuration and deployment
Highly reliable
Superior alarm capabilities
Accelerate time-to-value
Improve security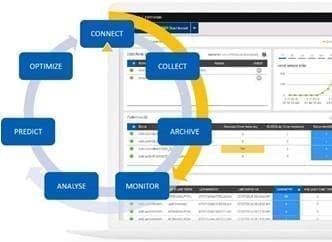 Proficy Historian
Manage your industrial time series and A&E data at high speed with Proficy Historian. It is a best-in-class software solution which collects your industrial data and time series, stores it efficiently and securely, distributes it and allows for fast analysis.
Features & Benefits:
Superior compression algorithms
Data aggregation across your enterprise from time series to A&E
Quick installation for immediate time-to-value
Increase ease of use
Drive greater business value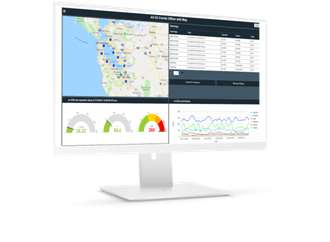 Proficy Operation Hub
Proficy Operations Hub from GE Digital is a centralized environment to rapidly build industrial applications, enabling improved plant operations through comprehensive information.
Features & Benefits:
Accelerate development of rich web applications
Save time with zero deployment clients, centralized management & standards
Fast and automatic response based on IIoT data
Improve collaboration and continuous improvement
Information anywhere, anytime with responsive design
Proficy Manufacturing Execution Systems
Proficy Smart Factory (MES software) is a suite of cloud-based and on-premises solutions. Transform your manufacturing business through insights and intelligence powered by data integration, the Industrial Internet of Things (IIoT), machine learning, and predictive analytics. By bringing together the digital world with the physical world of manufacturing, Proficy Smart Factory MES software can deliver holistic performance management for today's connected enterprise.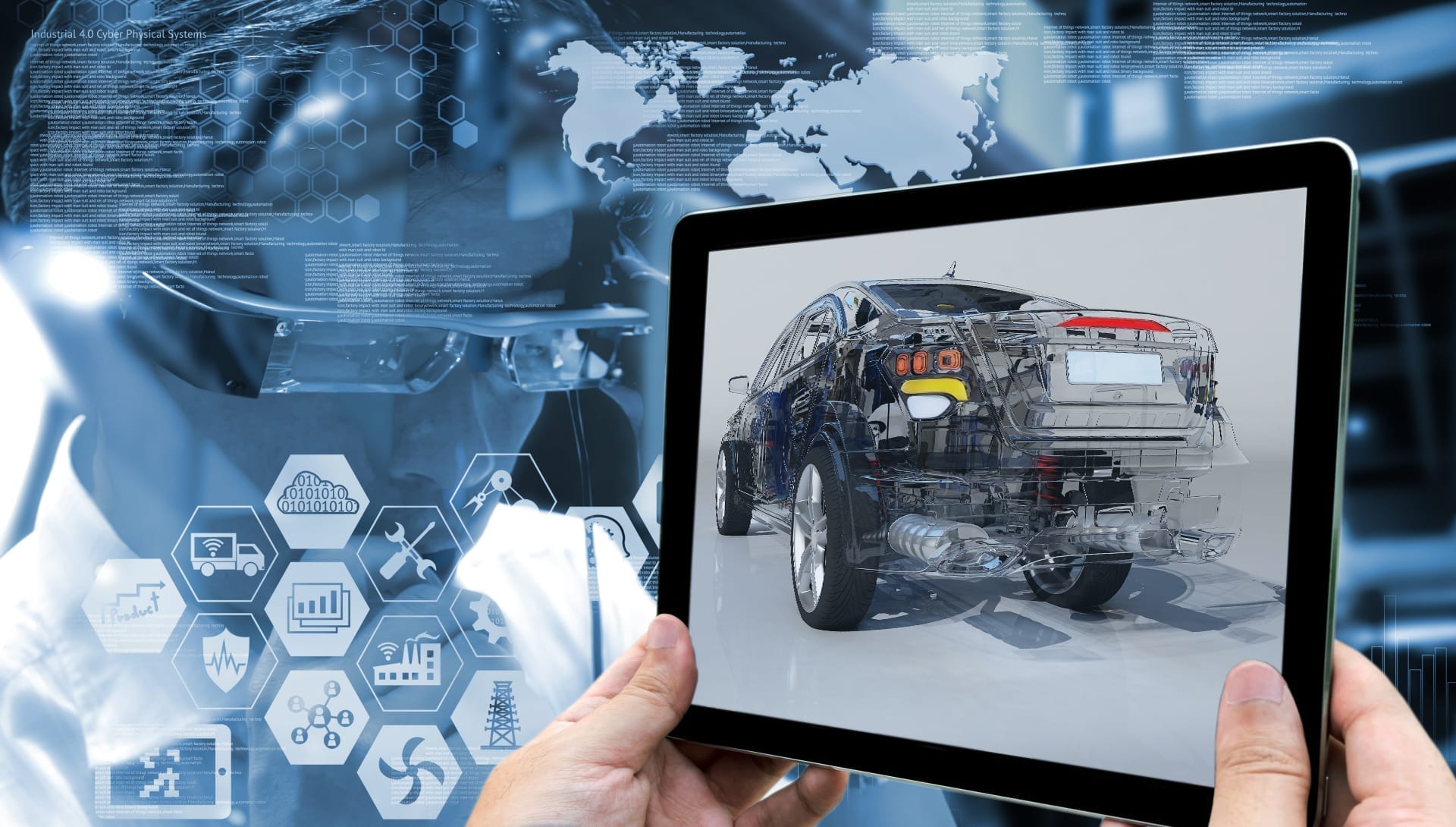 Unlock unprecedented efficiency for lean manufacturing
By aligning resources,energy, and efficiency management your manufacturing operations can reduce inventory,identify costly production gaps, lower energy and utility waste, and gain insight into throughout and critical processes.
Capture robust quality data and related traceability information, while at the same time performing analysis on process-oriented data and product-oriented data, and classifying materials as non-conforming, out-of-spec, or related to recalls.
Improve on-time delivery performance and respond optimally and with agility to late stage changes, gain up-to-date visibility of all work-in-progress orders, get more successful new product introductions (NPIs), and shorten design-to-delivery cycles.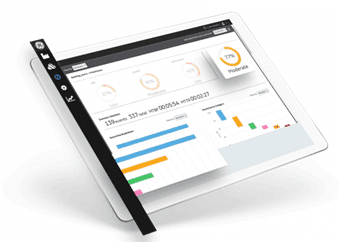 Proficy Plant Applications
Maximize overall equipment effectiveness (OEE), improve production scheduling, and ensure product quality by leveraging real-time data with Plant Applications. It is a powerful operations management solution that collects and analyzes data and helps manage highly automated fast-moving processes.
Features & Benefits:
Production and Quality management
Increase efficiency with customization
Improve product and process quality
Batch analysis
Reduce rework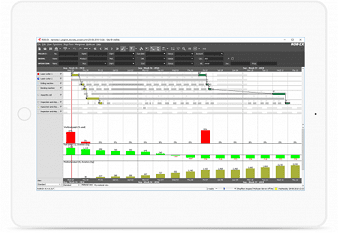 ROB-EX Schedular
ROB-EX Scheduler enables companies to create and maintain dynamic and efficient production orders in real time based on resources and asset capacity. This system can be used as a complete standalone planning solution or integrated easily with ERP and MES systems.
Features & Benefits:
Simplify scheduling with an interactive graphical view
Prevent bottlenecks and material shortages
Facilitate product routings
Increase customer satisfaction
Reduce labor costs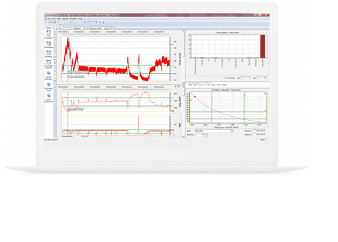 Proficy CSense
Proficy CSense uses AI and machine learning to enable process engineers to combine data across industrial data sources and rapidly identify problems, discover root causes, and automate actions to continuously improve quality, utilization, productivity and delivery of operations. It helps to reduce costs by turning raw data into rapid business value.
Features & Benefits:
Mine new insight from data
Rapidly develop analytic solutions
Speed deployment through greater efficiency
Improve data integrity
Optimize with a process Twin
Operations Performance Management
OPM (Operations Performance Management) is a complete on-premises control-to-cloud analytics solution designed to manage process variability and predict and improve product quality. It optimizes the performance and throughput of your manufacturing lines and plants at the process level, reducing waste and cost.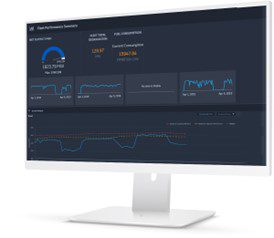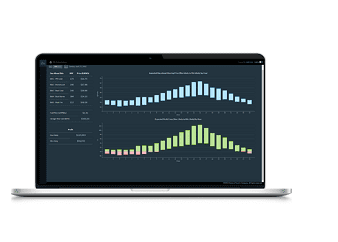 OPM Operational Intelligence
Operational Intelligence helps customers increase operating efficiencies by automatically identifying and discovering causes of anomalies and deviations in business KPIs.
Features & Benefits:
Benchmark operational KPIs
Process troubleshooter
Case collaboration
Visualize process performance
Automated insights
Let's discuss your requirements