Respond to Demand in Real-time with Flexible
Data Center Control and Management (DCIM)
We understand that each data center is special and therefore your DCIM should be able to accommodate a large variety of requirements. We offer you a complete set of tools to manage and control your data center the way you want. Due to our modular approach we can adjust your solution perfectly to your operational needs.
ATS DCIM takes the stress out of managing your building, cooling, energy, capacity, billing and much more. In one solution you have combined management and analytics of your data center giving peace of mind to both you and your customers.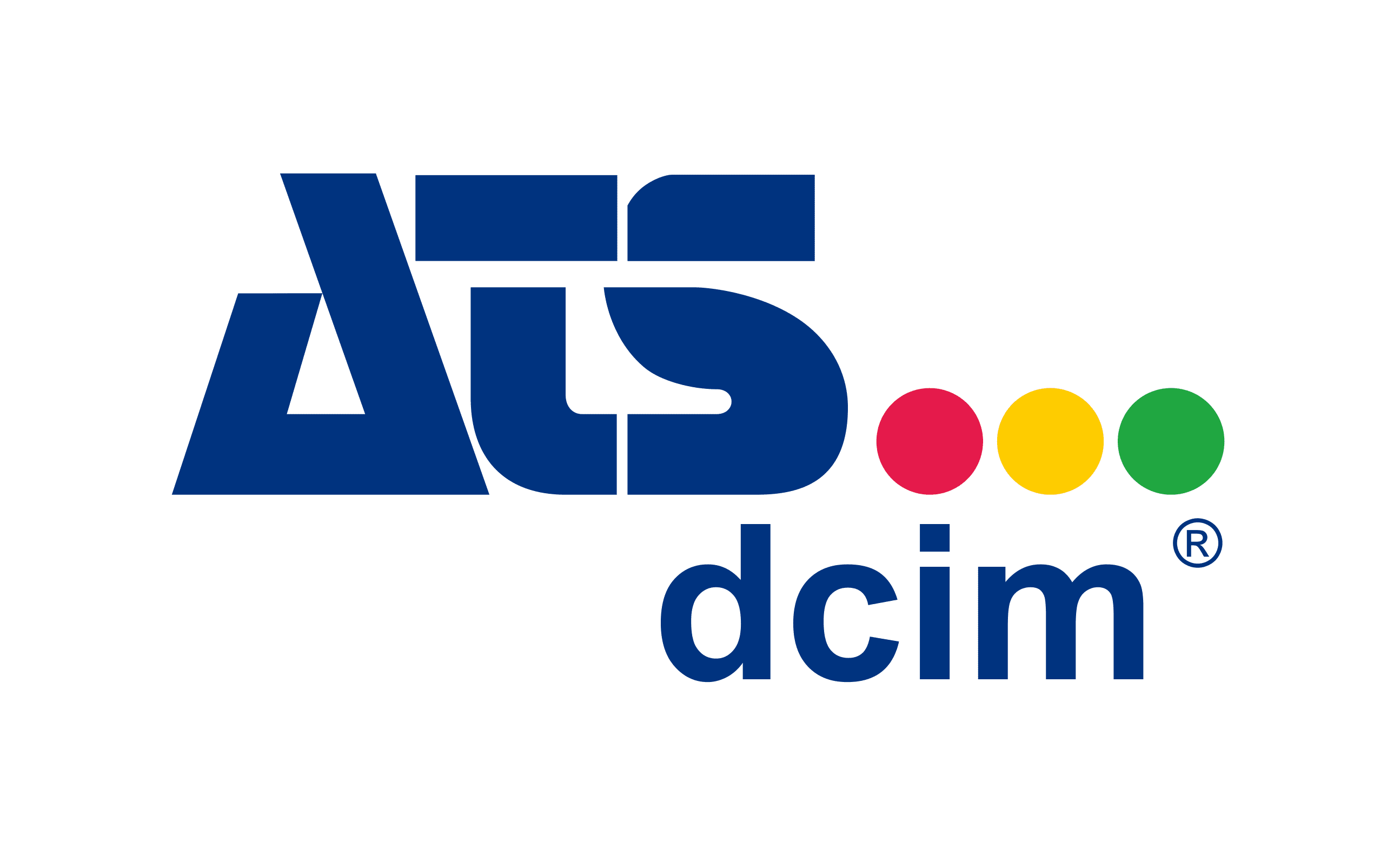 Data Center control and management
that works the way you work
10 Issues Solved by Data Center Infrastructure Management Software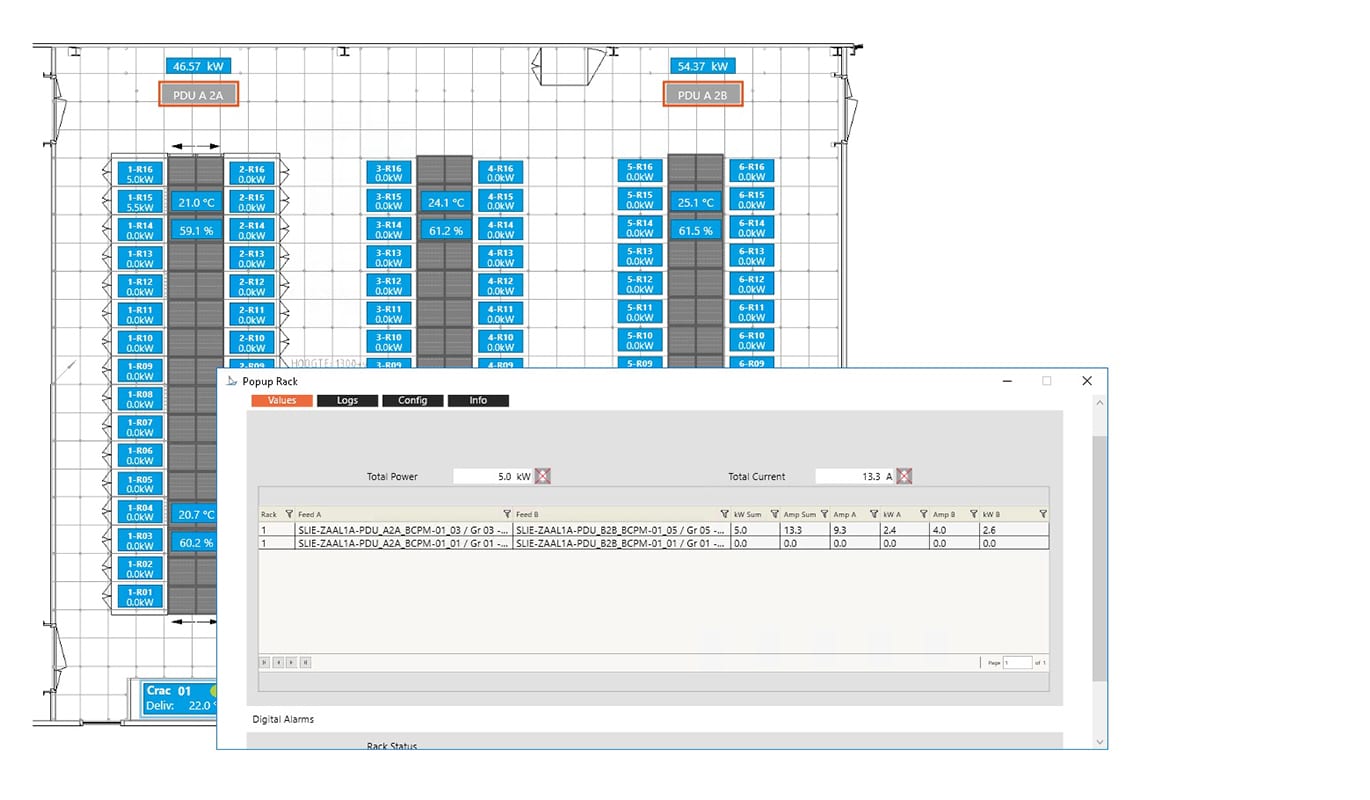 Managing your White Space Infrastructure
Know how much your customers consume and compare it to their contracts, providing spotless invoicing with no kWh unaccounted for. ATS DCIM will alert you when a customer consumes more than the contract, so a new contract can ben proposed. Other functions white space management functions are:
Optimizing your cooling
Safeguarding power redundancy and cooling N+x
Avoiding hotspots
Managing rack capacity on both power and cooling, based on actual and peak load data
Building Management (BMS)
A single dashboard to view all building related sensor data such as leakage detection, cameras, access-control sensors, fire- and smoke detectors, VESDA,  weather and everything else.
Either collect data directly from the sensors or connect to an existing Building Management System (BMS) that's already hooked up to the sensors.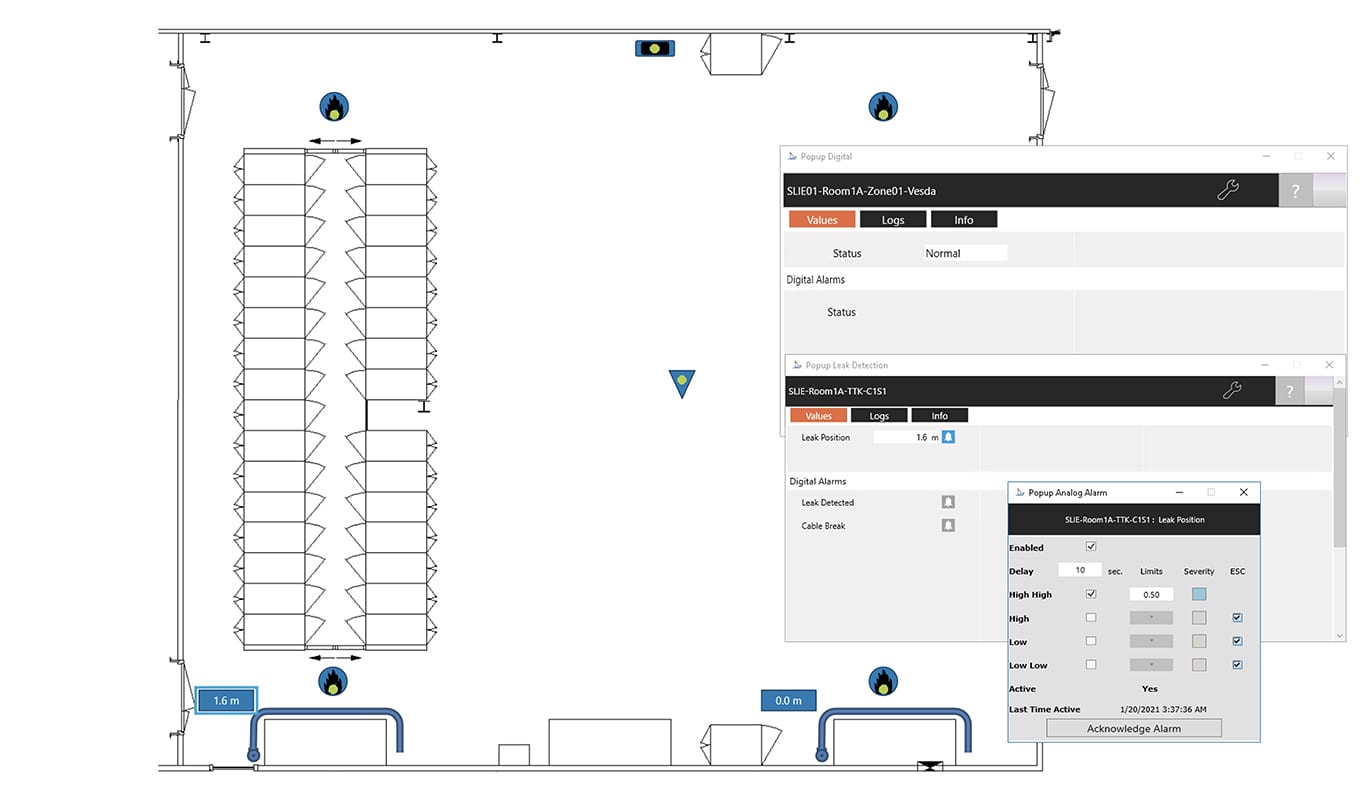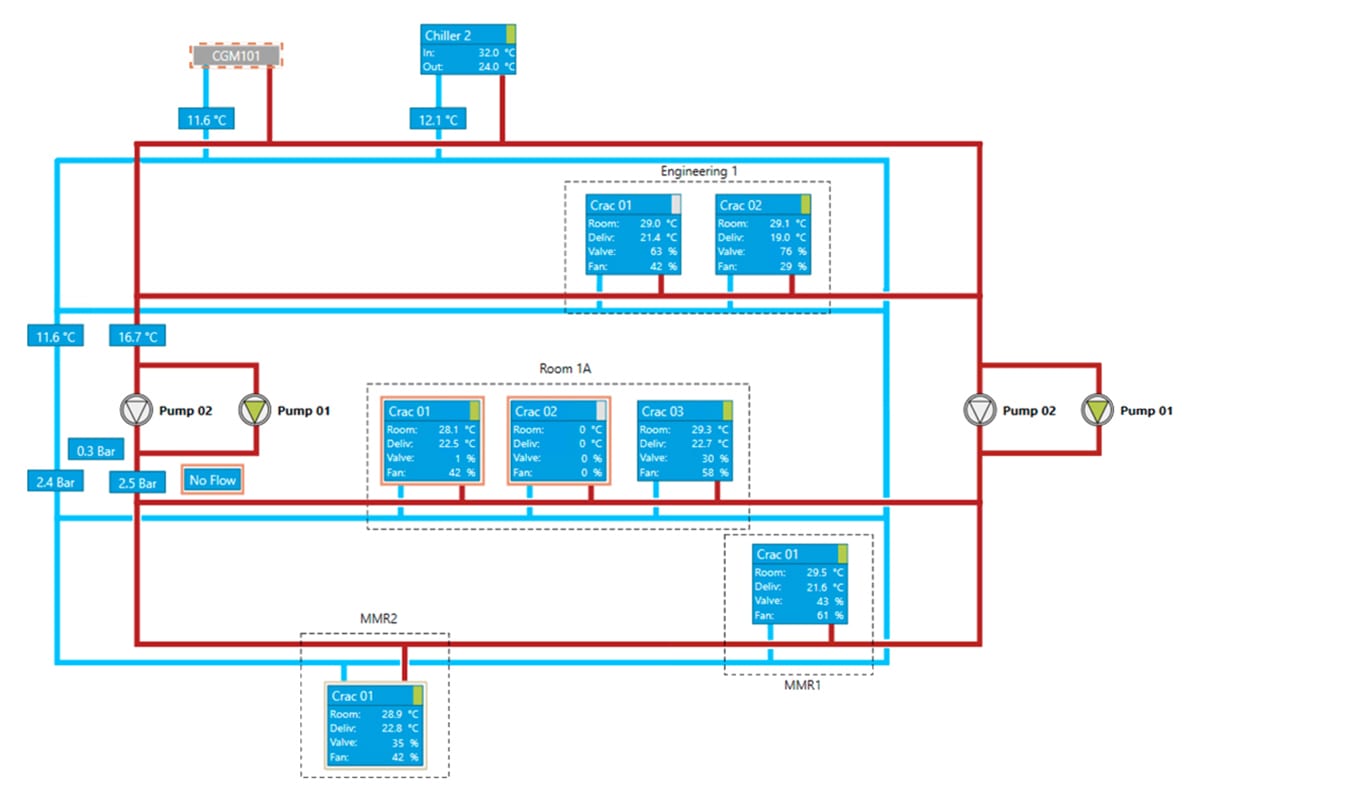 Cooling Management (CMS)
Cooling costs are probably your biggest operational expenses. By maintaining each device at optimal efficiency ATS DCIM is able to keep your costs under control.
ATS DCIM is able to connect to all cooling equipment products and sensors known in the industry. It is brand independent, so no matter what you are using, we can measure and control it.
Got any questions about Data Center Infrastructure Management?
Download the Data Center Infrastructure Management Brochure Now.
Energy Management (EMS)
The Single Line diagram in ATS DCIM solution shows real-time data from devices like:
Main Power circuit


Uninterrupted Power Supply

Automatic Transfer Switches and other Power Switches
Busbar Power Measurement
Emergency Generator
You will be alerted the moment anything happens within your power supply such as an overloaded UPS or going to GENSET.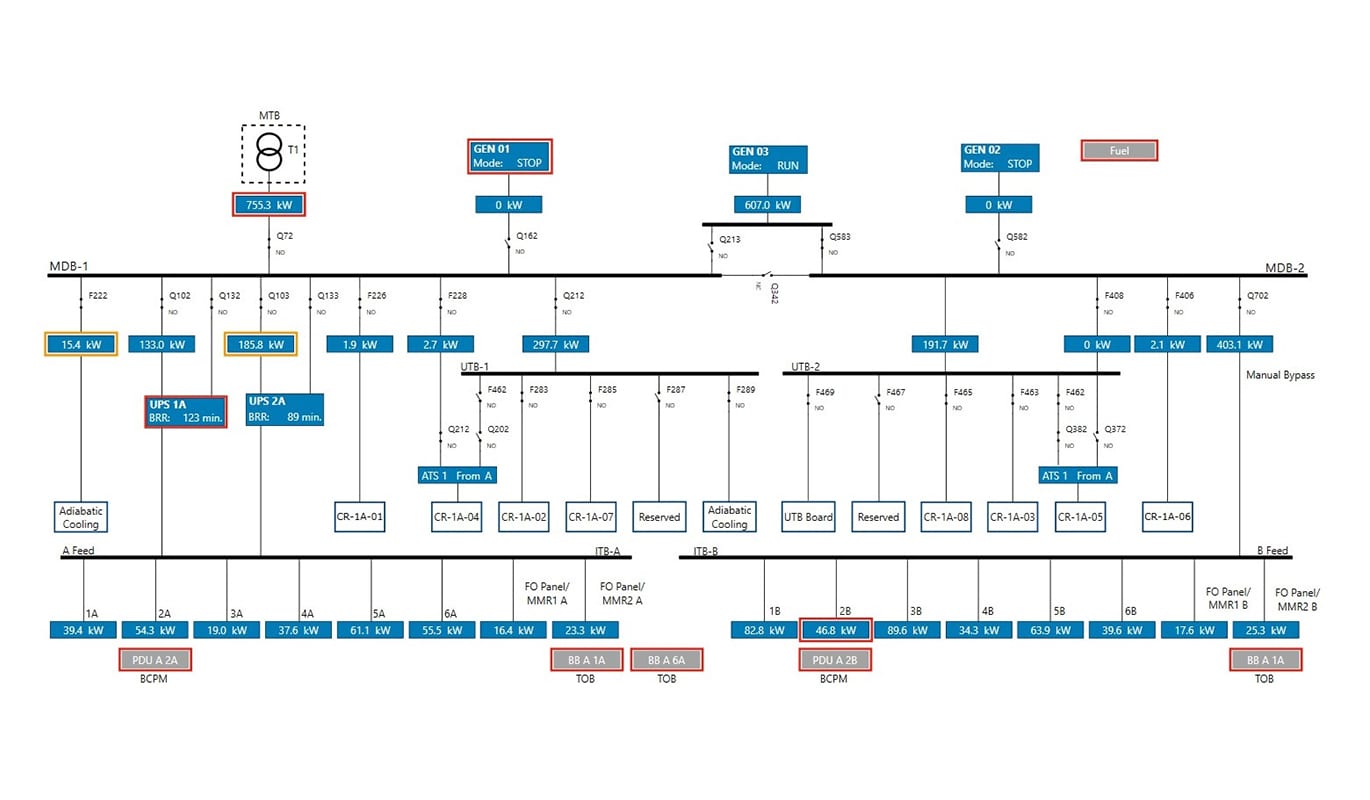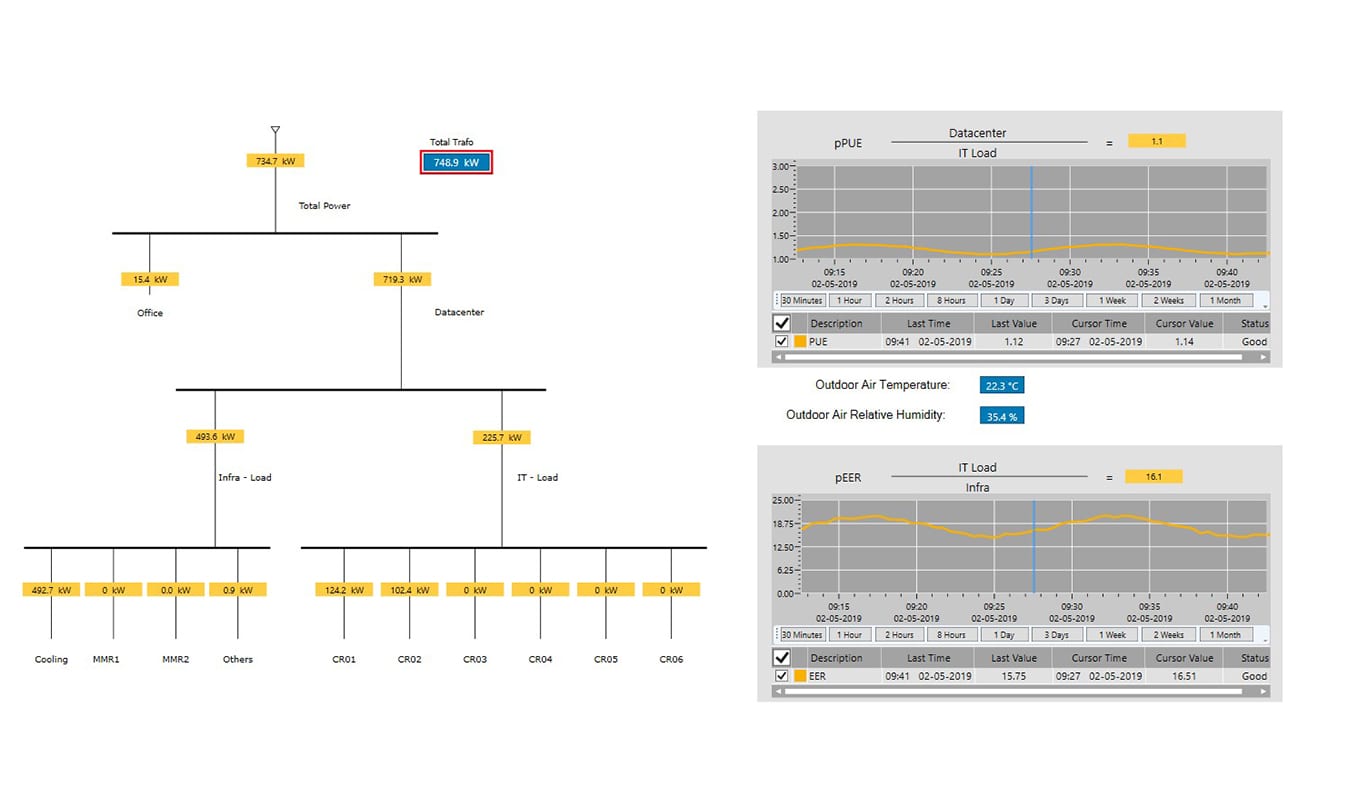 Performance Management
Calculate the most important Green Grid Metrics like PUE, iPUE, EER, CER, etc. in real-time.
This information is used for reporting but also indispensable if you want to improve your data center performance.
Capacity Management
Many data centers are "over-equipped", in our experience, purchasing too much infrastructure too soon. On the other hand, we see outages due to human errors (imbalance in loads) and data center growth.
ATS DCIM shows actual (Peak) load and the result of a fail-over. This information is a solid base for capital expenditure decisions but also shows the result of a human error for your data center resiliency.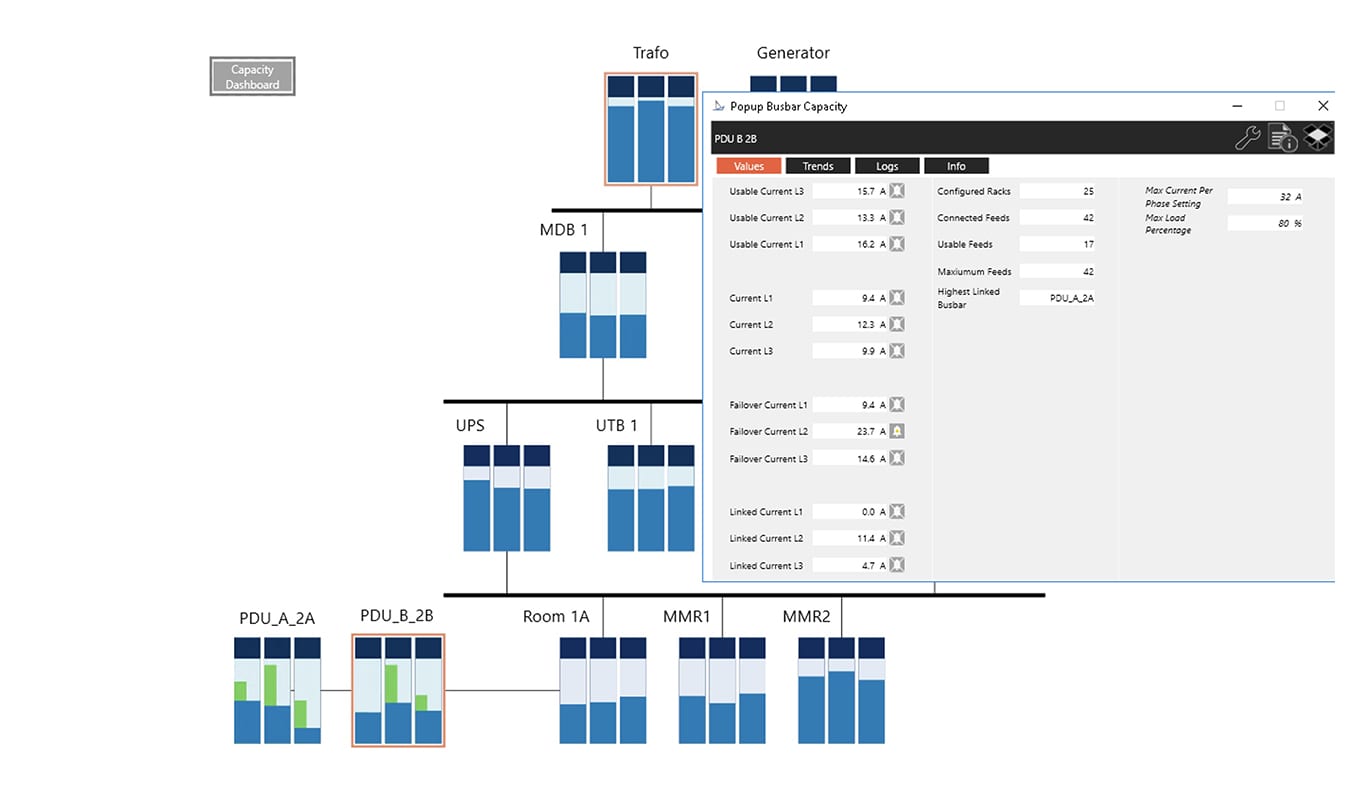 Making Life Easier with ATS DCIM

Reduce operational costs by Increasing your effectiveness .

Keep track of your SLA's with warnings for approaching violations.

Calculate the weakest link in your contingency plan.

Find the ideal balance between capacity and operating costs.

Stop losing money to invoicing due to human and device error.
Let's discuss your data center requirements