Meat Processing Automation Software that Gives You Flexibility at Every Step
The unpredictability of meat processing calls for a management solution that will give you the flexibility to respond to changing fluctuations in market demand.
We provide a meat processing automation solution, based around a Manufacturing Execution System / Manufacturing Operations Management (MES/MOM) system, that is tailored to the way you work.
Our experienced consultants will work alongside you to understand your requirements and then design and implement a solution that best fits your business targets. With meat traceability, test equipment integration and resource management all built in, ATS MeatIT will support you every step of the way.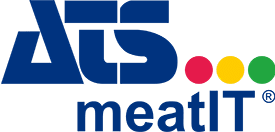 A Smart Digital Transformation of Your
Meat Production Processes
Processing meat and getting it to customers is no simple task. It's even trickier to guarantee complete meat traceability so that the customer can trace the product they receive all the way back to the original animal.
Our Manufacturing Execution System / Manufacturing Operations Management (MES/MOM) solution allows you to track and trace every product while keeping you in control every step of the way.
We start by working alongside you at every stage of your existing process. Our Consultants have a wealth of experience in areas ranging from Automation & IT and Lean & Six Sigma to Quality Management and Product Lifecycle Management(PLM).
This enables them to tailor a meat processing solution that exactly fits your requirements. We then design a prioritised project to achieve it in a way that fits in with your ongoing business needs.
Implementing Your Vision
ATS will manage the complete implementation of your meat processing solution while providing training to ensure new business practices and processes are understood and followed so that the full benefits of the solution are realized.
Quality and Safety Checks
At every stage of the process the results of Quality and safety checks are recorded in ATS MeatIT which will evaluate whether it can proceed.
No matter where it goes or how it's split up, each cut of meat and every quality and safety check can be traced back to the original carcass.
Integration carried out by ATS Engineers between the shop floor and ERP/MES/MOM provides visibility of the production process and decision making based on real time information.
Supply and demand alignment
Align supply and demand by assigning every piece of meat to a customer before it's even cut. This is Lean & Six Sigma manufacturing in action.
When a carcass is ready to be cut ATS MeatIT tells operators exactly how it should be divided and where each cut of meat should go.
The accumulated traceability data, as well as the results of tests and checks can also be made available through the Cloud so that everyone in the Supply Chain can be assured of a quality product.
So how does our meat processing automation software solution actually improve your production efficiency and traceability?
An MES/MOM Solution
As a Manufacturing Execution System / Manufacturing Operations Management (MES/MOM) solution, ATS MeatIT provides flawless manufacturing processes by providing a single source for your data and enabling real-time updates when requirements change.
And with data integrated across multiple sites, with more space in the warehouse, with production plans being more closely adhered to, everybody benefits from the production line to the board room to the customer.
Are you looking for ways to improve your meat production efficiency?
Leave your details below and we'll get in touch.