Crop Management Software that Gives You Flexibility at Every Step
The unpredictability of crop management calls for a management solution that will give you the flexibility to respond to changing conditions, whether it's the weather, the soil or simply fluctuations in market demand.
We provide a crop management software solution, based around a Manufacturing Execution System / Manufacturing Operations Management (MES/MOM) system, that is tailored to the way you work.
Our experienced consultants will work alongside you to understand your requirements and then design and implement a solution that best fits your business targets. With field plan creation, test equipment integration and resource management all built in, ATS CropIT will support you every step of the way.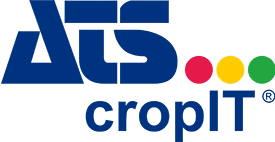 ATS CropIT gives you complete traceability of your crops from seed drilling through to packing.
How ATS CropIT Works?
So how does our crop management software solution actually work? Watch this video to find out.
Growing and harvesting crops isn't an exact science and you can't always predict how things are going to turn out. What you need is a harvest management software solution that can adapt to changing circumstances and keep you in control every step of the way. This is where ATS CropIT comes in.
Understanding Your Crop Needs
We start by working alongside you at every stage of your existing process. Our Consultants have a wealth of experience in areas ranging from Automation and Lean & Six Sigma through to Quality Management. This enables them to tailor a solution for your crops that exactly fits your requirements. We then design your bespoke crop planning software solution around your priorities so that it fits in with your ongoing business needs.
Implementing Your Vision
ATS Global will manage the complete implementation of your crop planning solution while providing Training to ensure new business practices and processes are understood and followed so that the full benefits of the solution are realised.
Are you looking for ways to improve your crop management?
Leave your details below and we'll get in touch.