ATS Global provides comprehensive Pharmaceutical Validation services to empower organizations to comply with GAMP 5 guidelines.
Our Computerized System Validation (CSV) offerings enable organizations to reduce the compliance risks associated with global manufacturing.
We leverage our 19+ years of experience in Industrial Automation and combine it with rich domain expertise in validation services for Pharmaceutical and Life Sciences industries.
Our consultants command subject matter expertise in recommending solutions complying with 21 CFR Part 11, GAMP 5 and EU Annexure 11.
Our core expertise for Pharmaceutical Validation
Software Validation Offerings
Robust documentation is the DNA of every successful Pharmaceutical Validation project. If a validation process is not documented, it cannot be proven to have been performed.
Our CSV services are comprehensive business offerings driven by:
– Pragmatic and risk-free approach
– End-to-end knowledge of pharmaceutical business and operational processes
– Use of stringent norms, processes, check lists and procedures
– GAP Assessment services for existing system
We ensure integrity, reliability, continuous availability of regulated business data and patient safety while enabling a quality-compliant production environment.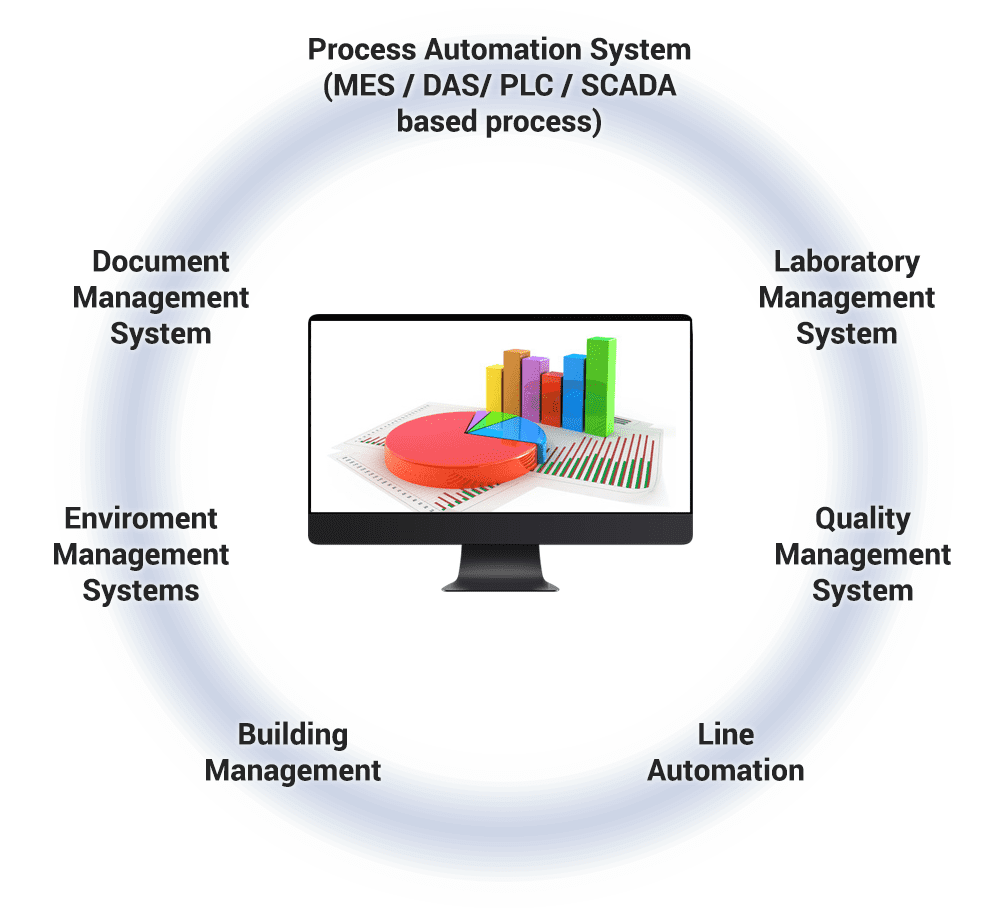 Let's discuss your validation services requirements