Digitalization has to be at core of modern production practices to efficiently manage manufacturing operations in companies of all sizes which are continuously facing business challenges:
Ensure Product Quality and Reduce Risk of Errors in Production
Meet Regulation and Traceability Needs
Improve Efficiency and Reduce Cycle Time
Deliver on Time to Customers
Reduce Waste and Scrap
Support Efficient

Product

Customization in MTO/ETO Contexts and Accelerate New Product Introduction
Reduce Costs and Improve Margins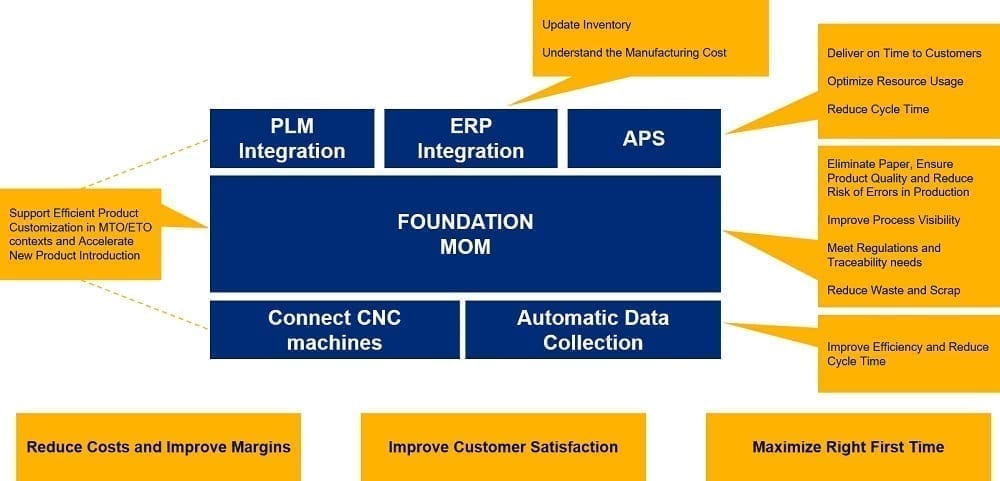 Digital manufacturing software solutions bring tangible business value when managing shop-floor manufacturing operations in terms of production, quality, inventory and maintenance.
Digitalization helps shopfloor supervisors to organize daily production, increase productive time and optimize resources; on the shop floor, operators receive all the information they need to do their job fast and with no mistakes.
ATS offers Rapid MOM (Manufacturing Operations Management) for small and medium-sized discrete manufacturers who need to streamline production, increase productive time and optimize resources through the effective allocation and monitoring of assets, resources and labour while minimizing costly IT consulting services and reducing the impact on hardware infrastructure requirements.
Rapid Manufacturing Operations Management
Production Process and Flow Control
Define the manufacturing process
Manage Work Orders and provide instructions to operators on overhead screens and tablets
Dispatch information to the right people, at the right time, in the right place
Material Management
Trace material consumption, tool usage and validate assembly of critical components
Non Conformance Management
Trace defects and quality issues
Hold the order for shipping until repair is completed
Tracking and Genealogy
Production activities and quality data are electronically declared and registered
Full traceability, status of production and KPIs are accessible in the application
ATS Rapid MOM is an intuitive and easy-to-use system addressing most common manufacturing usage scenarios with minimal requirements.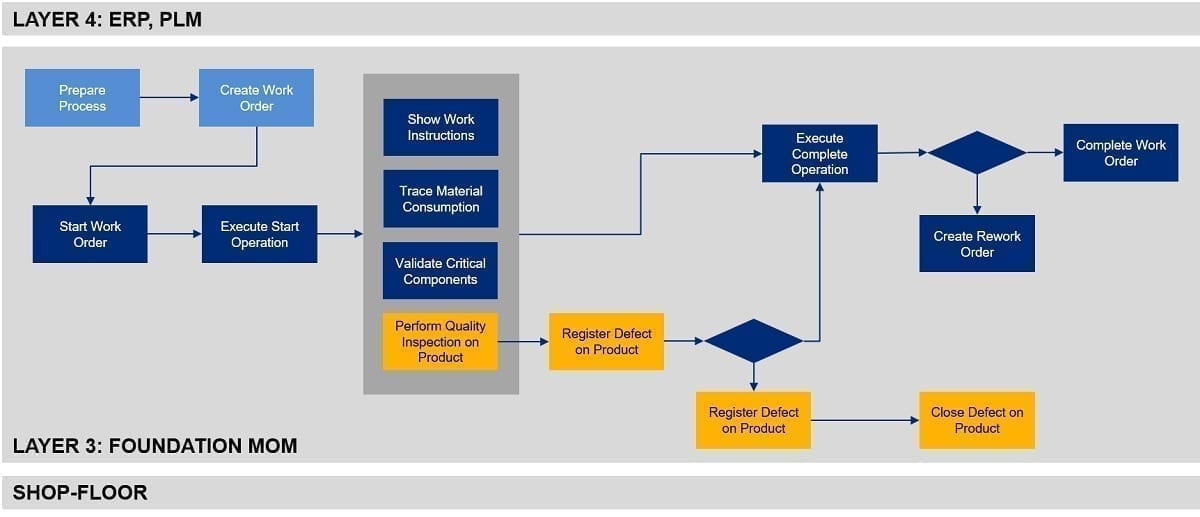 Additional Modules
Integrate MOM with PLM
Download production process information
Integrate MOM with ERP
Download list of production orders to be executed
Backflush end of production of finished goods and update inventory in ERP
Planning and Scheduling Module
Plan production, allocate resources and define the optimal schedule
Connect MOM to CNC machines to dispatch part programs and recipes
Collect data from equipment for downtime and performance analysis, and to support maintenance operations
How do we do it?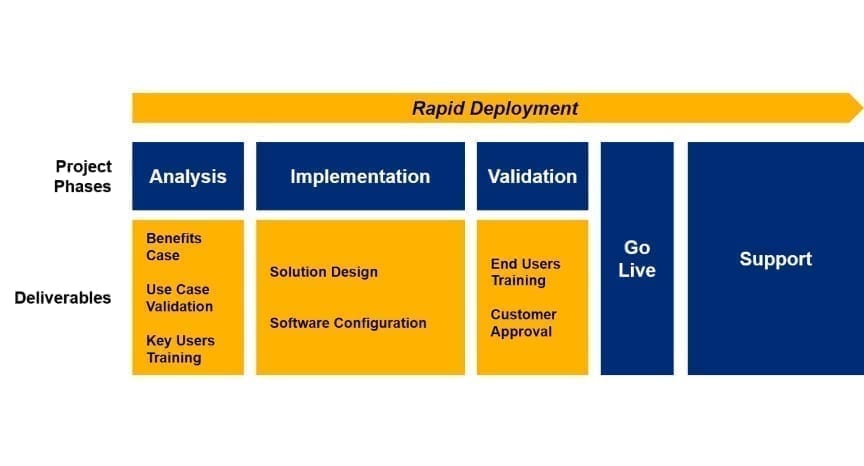 ATS Rapid MOM is based on  Opcenter Execution Discrete product, an out-of-the-box MOM that provides supervisors with WIP visibility and operators with the correct work instructions at the right time.
All included features are only a few clicks away from the user and are made available by means of configuration; integration is supported to connect third party DNC systems, ERP and PLM.
The product is designed to have a very short learning curve and users do not require special IT expertise. From an IT perspective, it requires minimal effort: a straightforward setup procedure assists the system administrator during installation, initial configuration and connection to other systems as required, and in routine maintenance tasks, such as managing usernames and roles. The system has minimal hardware requirements and can be downsized to a standard industrial PC. Its user interface is fully web-based, meaning no installation is required and it's independent from client device operating systems.
ATS Maturity Pathfinder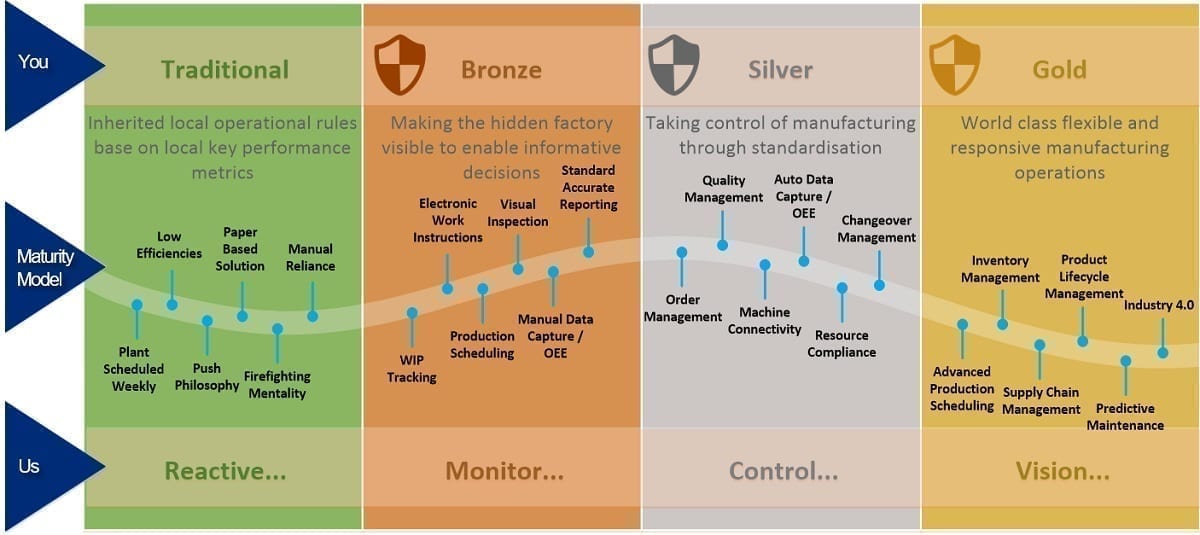 Customer Benefits
Eliminate Paper & Ensure Product Quality

Improve Process Visibility

Understand Real Cost of Operations

Meet regulations and traceability needs

Improve Efficiency & Profit Margins