Find out how ATS helped to reduce quality costs and simplify regulation adherence at this endoscope manufacturer
The medical device industry is one of the most innovative industries around, which is impressive for an industry with some of the strictest regulations. To keep on developing new products in this environment, with ever-reducing lead times, while ensuring quality is maintained, requires a digital quality solution.
This endoscopy manufacturer, based in North America, thought the same. They needed to stay ahead in a competitive marketplace while ensuring their products and processes met Federal government requirements. This meant preventing defective products from leaving the plant while also providing complete traceability for every product and component they produce. This is why they chose to implement ATS Inspect.
The Problem
The paper-based inspections being carried out by this medical device manufacturer presented a number of opportunities for improvement.

Lack of Flexibility
There was an inability to adjust their quality checks swiftly to changes in regulations as well as adjustments in product design.

Auditing Challenges
Enabling traceability and tracing components was a time-consuming task which involved creating and following a literal paper trail.

Lack of Actionable Information
The time taken to collate quality inspection data and convert it into useful reports greatly reduced the value of the analysis.

High Cost of Quality
The man hours required to achieve acceptable quality, together with excessive scrap, drove up the overall Cost of Quality.
How can we help with your medical device manufacturing quality?
Collaborative Problem Solving
ATS Global worked closely with the customer to design and implement an effective digital quality inspection solution. As with all ATS projects, the solution was arrived at through a collaborative partnership with the customer.
It began with a full survey of existing operations to understand the current working practices and challenges. The ATS Inspect solution could then be configured in a way that would best overcome those challenges and achieve their business goals.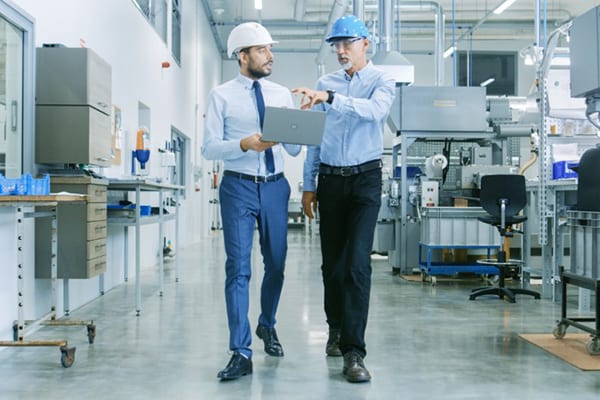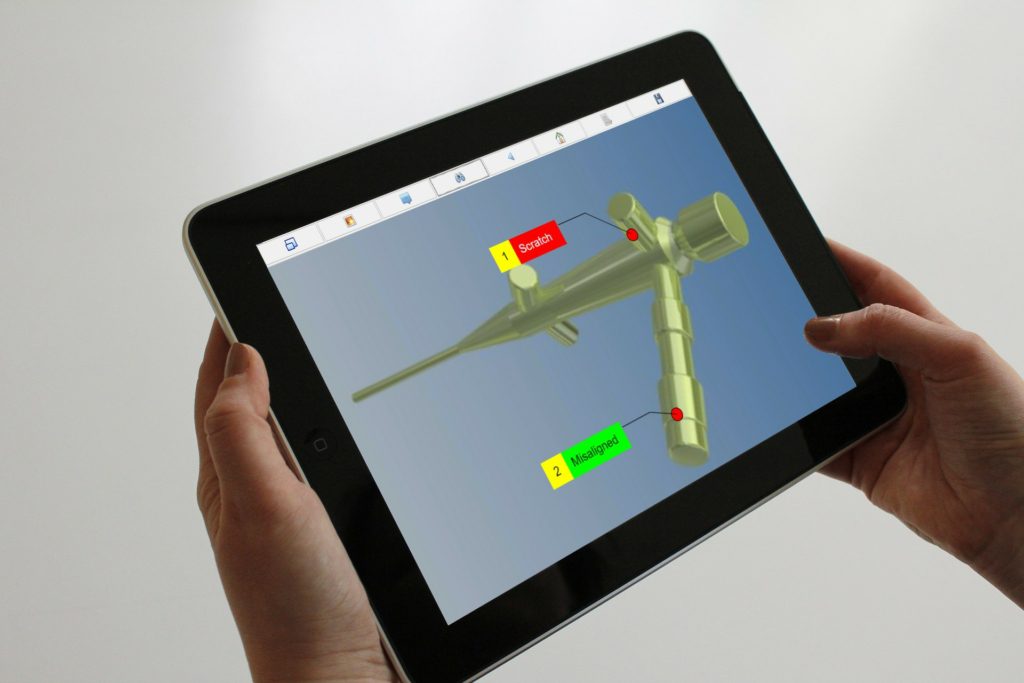 Manual Inspection Data Collection
ATS Inspect was implemented in 13 separate locations along the production line to aid in the collection of data in manual quality inspections. At each station, operators answer checklist questions that ensure that the inspection is completed correctly. The questions in the checklist update according to the unit presented, taking into account model variants.
The operators can also record visual defects on an image of the product using the touchscreen. Having the exact x/y coordinates allows for a greater granularity of analysis. For each defect they're also asked a number of questions that ensure that all information is recorded.
As all this information is entered directly into the system, it's available for analysis in real-time and avoids the potential for human error that can happen when paper records are transcribed.
Full Traceability and Auditability
The quality data produced during the entire production lifecycle of every component and product is now readily available for analysis and auditing. In addition, as ATS Inspect is implemented throughout the production line, it is able to provide tracking information for individual components.
As operators must use their personal login every time they use ATS Inspect, every action is recorded and associated to the digital signature of an individual, enabling the solution to abide by 21 CFR Part 11 regulations.
The audit trail provided by ATS Inspect is easily accessible with all attribute data being stored in a single database.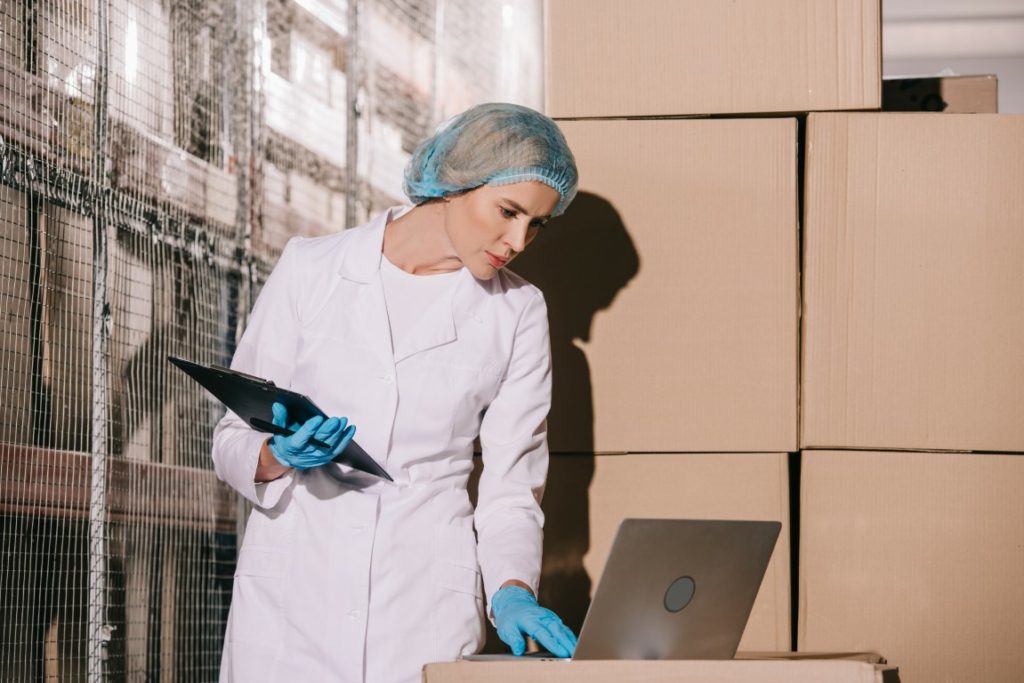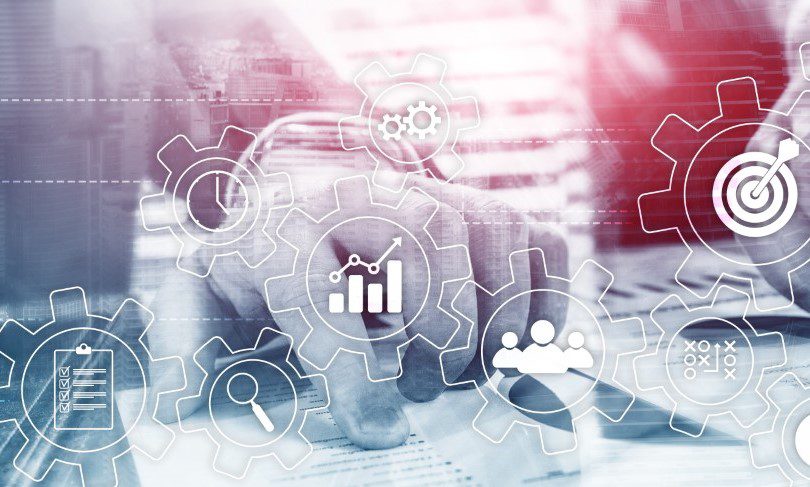 The centralized reporting for quality, traceability and product validation has provided many benefits to the customer. Not least of all is the ability to react faster when issues arise.
This is due in part to the data being available in real-time. Instead of the information being recorded on paper, transcribed to a spreadsheet and being made available in a report for the next shift, it's entered directly into the database. Pre-designed reports can then be run or customized or even automatically generated at the beginning of a shift.
The Results of the quality management solution
The customer has benefited on many levels from the implementation of ATS Inspect, many of which have been mentioned above, but here's a summary:

Improved Right First Time
Product quality issues are highlighted quickly and fed back to the source of the problem so that corrective action can be taken.

Easier Regulation Adherence
With ATS Inspect regulatory adherence has become part of the daily routine of the customer, rather than another task to be completed.

Defects Don't Leave Plant
A gating system, aided by a guided inspection, ensures that every product leaves the plant exactly as your customer expects.

Reduced Cost of Quality
Higher quality is being achieved, with lower scrap costs and fewer hours devoted to monitoring and maintaining quality levels.
Are you looking for a digital quality inspection solution for your plant? Let's talk.