Purpose
This global automotive lighting equipmentmanufacturer needed a robotic solution that allowedscrews to be automaticallyscrewed into very narrow holeswhile meeting high quality standards and ensuring operator safety.
The robots would also move each headlamp in and out of the form that held it in place and the different product forms would be exchanged automatically.
To ensure the screws were correctly tightened the machine would need to precisely monitor the depth the screws were entered to and the torque with which they were screwed.
This data would reveal how the screw was rotated into the material and how well it was screwed down.By monitoring the screwing depth it would also highlight operator error, such as when the operator forgets to insert a component to be screwed down.
Project Scope
Design of the machine construction and electronics.
Delivery of switchboards and complete electronics installation.
Creation of application software, control systems and datavisualization.
Machine construction and set up.
Development and tweaking of programs.
Installation and commissioning at the customer site.
Solution Approach
Our team of qualified mechanical& robotic engineers constructed the equipment as a single-purpose machine designed for either:

Operation by one person.
Integration into automatic continuous production process of automotive headlamps.
Or combination of both options. For example, a component is inserted by an operatorbut it is done automatically in the next operation step.
Systems & Tools
PLC Mitsubishi, R CPU series
Touch screen Mitsubishi, GOT 2000 series
Mitsubishi Robots, RV series
Mitsubishi servo drives, series J4
The Results
The machine is now used to screw any number of screws in narrow holes.
The max depth for screwing is 500mm, and the cartesian space within which the robot operates is 700 x 700 x 700 mm.
The forms that fix the headlamps during screwing can be replaced both manually by an operator and automatically.
Data collection and reporting
The machine logs production parameters. These logs can be entered directly into an MS SQL, Oracle or other database.
Examples of reports that can be exported from the automatic screw-drive machine include:
Production history
Downtime: Machine failure and planned stoppage.
Status of the machine: When the machine runs; when it is switched off; when it is not running because of technical issues; when is not running because of a lack of components/material.
Maintenance report: When was maintenance done; who performed maintenance during failure.
Safe working environment
The working space around the machine is protected by a multistage system of optical safety barriers that controls machine movement based on the location of an operator allowing the highest possible operation rate.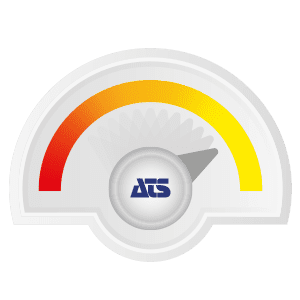 Got a Question? Discover How We Can Help You Succeed