Siemens and ourselves would like to invite you to our traditional Knowledge Day, the technology event of the year. This time, our event will take place at MESS Technology Center, MEXT, the world's largest and most comprehensive digital transformation and competence development center.
At our Knowledge Day, you will be able to get information about our solutions such as MES/MOM (Manufacturing Execution Systems), APS (Advanced Scheduling Software) and RD&L (R&D and Laboratory Software) and much more, and the event is completely free of charge. Also, you can meet special field experts and have the chance to attend MEXT Digital Factory Experience**, where you can observe the latest technology examples in the digital factory.
** MEXT Digital Factory Experience is a special tour and is available with a limited number of people. If you would like to attend this tour which is exclusively free for Knowledge Day, please tick the question box as "Yes" in the registration form.
Agenda
| | |
| --- | --- |
| 9:00–9:45 | Registrations |
| 9:45–10:00 | Agenda and the Opening Presentation |
| 10:00–10:45 | Siemens Digitalization Approach and Product Portfolio |
| 10:45–11:00 | Coffee Break |
| 11:00–12:00 | Driving Innovation Efficiency in FMCG |
| 12:00–12:45 | Lunch Break |
| 12:45–13:30 | Advanced Scheduling: A Key Element to Digital Transformation |
| 13:30–13:45 | Coffee Break |
| 13:45–14:45 | Providing Production Traceability with Unified Architecture |
| 14:45-15:45 | Siemens Success Stories |
| 15:45–16:15 | MEXT Digital Factory Experience (optional) |
| 15:45–16:45 | Siemens Product Demos and Individual Meetings |
Agenda
| | |
| --- | --- |
| 9:00–9:45 | Registrations |
| 9:45–10:00 | Agenda and the Opening Presentation |
| 10:00–10:45 | Siemens Digitalization Approach and Product Portfolio |
| 10:45–11:00 | Coffee Break |
| 11:00–12:00 | Driving Innovation Efficiency in FMCG |
| 12:00–12:45 | Lunch Break |
| 12:45–13:30 | Advanced Scheduling: A Key Element to Digital Transformation |
| 13:30–13:45 | Coffee Break |
| 13:45–14:45 | Providing Production Traceability with Unified Architecture |
| 14:45-15:45 | Siemens Success Stories |
| 15:45–16:15 | MEXT Digital Factory Experience (optional) |
| 15:45–16:45 | Siemens Product Demos and Individual Meetings |
Date and Location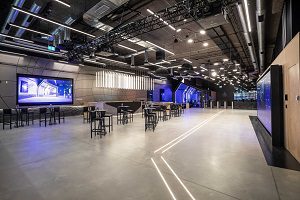 October 26, 2023 (Thursday)
MESS Teknoloji Merkezi, MEXT
Barbaros Mah. G-105 Sok. Ağaoğlu My Newwork No:3 Kat:-2, 34746 Ataşehir/
İstanbul, 34746 Türkiye
+90 216 228 64 00