December 2022 | ATS/FZ
(GRAND RAPIDS, MI) – Electrical solutions provider Feyen Zylstra announces that its Industrial Tech division has been acquired by ATS Global, an international smart digital transformation company headquartered in Michigan, USA and Haarlem, The Netherlands. The transaction was confirmed in early October with a full transition to be in effect January 1, 2023.
ATS Global effects smart digital transformation through Manufacturing IT, automation and controls, product lifecycle management and MES/MOM with more than 1,400 employees worldwide. ATS has operated in the US for the past two decades with a focus on providing solutions to key customers in the automotive, aerospace, food and beverage and life sciences industries and was looking to grow its footprint in North America.
Feyen Zylstra's Industrial Technology division team members transfer to ATS together with the company's Industrial Tech Center in Walker, Michigan and North Carolina office. Feyen Zylstra's legacy service offering, Electrical Solutions, is not impacted in this acquisition. As a result of the move, the 42-year-old Grand Rapids company intends to place more focus on these solutions.
"At our core, FZ is an electrical solutions company, so we are excited to continue to focus on and strengthen these services to serve our customers in 2023 and beyond," said Feyen Zylstra CEO Nate Koetje. "We found a wonderful partner with ATS and believe their culture and people-first approach will be a good fit for our customers and employees."
The deal with ATS is the culmination of a five-year process by Feyen Zylstra as it found its place in the Industry 4.0 landscape.
"Over that time, we realized our customers needed both our traditional controls and automation solutions as well as solutions that were based on the connected plant floor and Industry 4.0," noted Koetje. "We made the intentional choice to invest in the more complex solutions our customers were asking for, which resulted in the Industrial Tech division."
To maintain the successful trajectory of the division, while maintaining FZ's focus on electrical solutions, it was later determined that exploring a partnership with a like-minded organization would be the best path forward for the company and its Industrial Tech employees and clients.
Once ATS was identified as a potential partner, the leaders of FZ and ATS met over the course of several months, and the relationship felt good for both sides. Both companies have a focus on customer satisfaction, work culture, and employee development.
Kevin Partington, CEO at ATS Global explained, "FZ's Industrial Tech division was the match we were looking for, with like-minded technical experts, a leadership team that shares our ambition for growth in the US and, most importantly, full alignment on our culture of people and customer centricity. With our shared eco-system of existing partners such as Inductive Automation, Microsoft, Kepware and ABB, there'll be a fast realization of added value that we can provide to our existing and potential customers. In addition, our international customers will benefit from our ability to support plants globally."
Koetje, of FZ, added, "We look forward to working with ATS as our preferred system integrator and source for Industry 4.0 solutions and are excited to see what will be achieved together."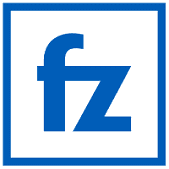 About Feyen Zylstra
Feyen Zylstra's purpose is to have a positive impact on the lives of people. FZ does this by providing innovative, turnkey electrical solutions for their customers. Headquartered in Grand Rapids, Michigan, FZ serve clients nationwide, striving to build long-term relationships in the areas of design, installation, and maintenance of electrical applications.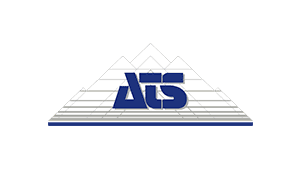 About ATS Global
ATS Global is The Independent Solution Provider for Smart Digital Transformation. Since 1986, ATS has been raising the digital maturity of manufacturers through its Smart Manufacturing / Industry 4.0, Industrial Automation, manufacturing IT, Quality and 24×7 support services and solutions. The continuous improvement initiatives delivered by ATS succeed through the targeted achievement of tangible business value for customers world-wide.