This reporting template contains a useful management level graph, which shows the overall quality of all features in a part or assembly using the four most widely used measures of repeatability.The usual target value for any company working towards 6S quality standards is to have Pp/Ppk above 1.66. Typically Pp/Ppk will be used during development phases and Cp/Cpk during production. The template will automatically tale account of tolerance and process changes that are recorded in the CM4D database and adjust the statistical values accordingly.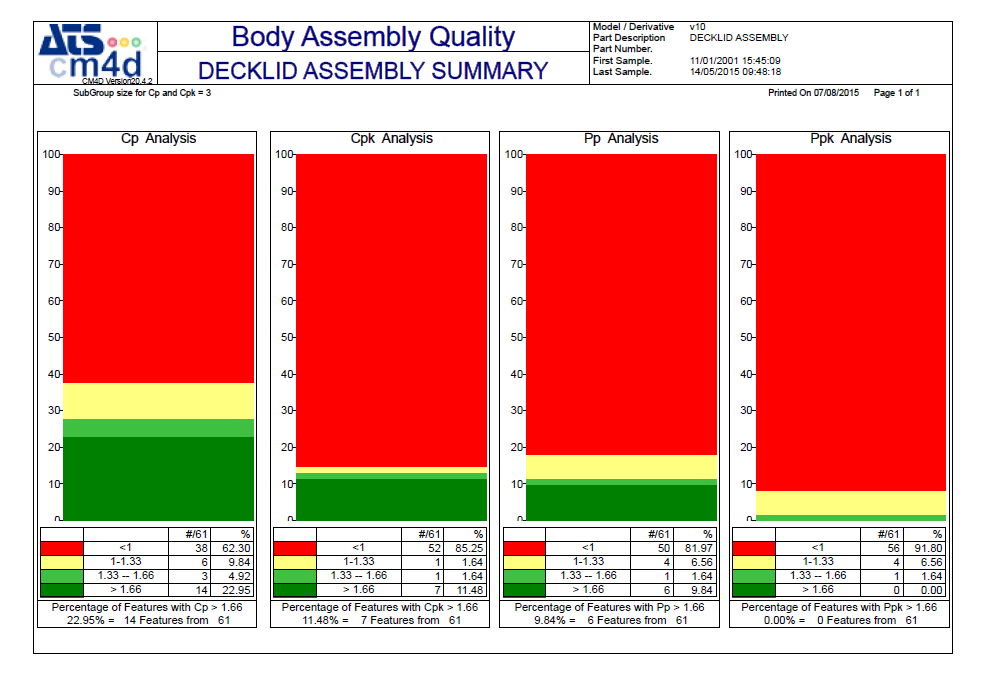 Download Example of Pp/Ppk Benchmark Report as PDF.
To get this CM4D template please register here: https://portal.ats-cm4d.com/
Please contact us if you wish to try ATS CM4D in your plant.