September 29th – 30th
Sheraton Houston – Brookhollow Hotel, Houston, TX, USA
ATS Applied Tech Systems is proud to be taking part in the 2022 Joint ASQ Inspection Division and Greater Houston Section Conference to support the main theme of QUALITY — THEN AND NOW. With over 35 years of experience in enabling manufacturers to achieve their quality goals, we feel we have a lot of knowledge to share. But, at the same time, quality doesn't stand still, so we'll be looking out for the latest trends, technological developments and best practices to share with both our current and future customers.
Are you going to be there? If you are, it would be great to see you at our booth where we can show you the latest developments in dimensional analysis and paperless quality inspection. In addition our very own Nick Roncone will be presenting on the first day of the conference.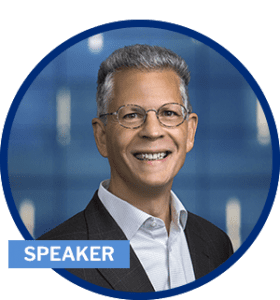 Nick Roncone
Business Development Manager, North America at ATS Applied Tech Systems
Quality Data Collection Then and Now | Going Paperless with your Inspection Data
During this session, Nick will review the primary considerations when going to a digital vs. a paper/Excel based process. The collection of dimensional data and attribute (visual) data will be addressed, as well as the display of digital job aids/work instructions and other capabilities. Time will also be spent reviewing the real-time reporting and analysis that can be generated on demand. Calculating your Cost of Quality and cost justifying your project will be addressed. If you are looking to digitize your Quality data and move your organization toward Quality 4.0, this session will be informative.
When: Thu, Sep 29 at 10:00 a.m.
Where: Track C Quality 4.0, Jasmine I & II
About the conference
Joint ASQ Inspection Division Conference and Greater Houston Section Conference brings together quality professionals from the industries such as healthcare, energy, process and discrete manufacturing. Quality professionals will share how the quality tools are now part of the digital world.
To learn more about the event, please visit https://asq.org/conferences/inspection-division.
About ATS
ATS Applied Tech Systems is part of ATS Global, the Independent Solution Provider for Smart Digital Transformation. We offer industry specific solutions for process Automation, PLC, DCS, SCADA, Quality Management and Track & Trace systems.