Whether you want to upskill in your engineering role, or to help your team better understand the interactions between PLCs and SQL databases, we have the SCADA, Control Technology and PLC training courses designed by industry experts for you.
Learn from certified professionals
Several of our engineers, from countries including the UK, Ireland, the Netherlands, Germany, Spain, Czech Republic and Australia, successfully completed certification. Thanks to their achievement ATS Global has been awarded "Enterprise Premier Integrator" status for Ignition SCADA by Inductive Automation and has the only approved "Inductive Certified Training Centres" in those countries.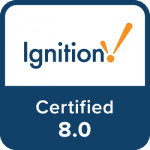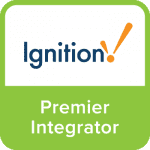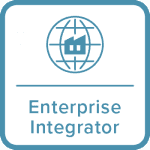 What will you learn on the Ignition Core course?
After the 5-day course you will be comfortable with installing Ignition SCADA software and its main functional elements, moreover the development of projects, with connection to both PLC´s and SQL databases.
Some of the topics the trainer will cover:
Architecture, Installation, Ignition Tags (OPC, Memory, Expression, Complex UDT), Historian, Visualization Templates and Indirection; Scripting; Security & Authentication; Reporting
Our trainers provide all the support, knowledge and in-depth feedback you need to progress through the course.
Class location is in Broxburn, Edinburgh
Learn new skills in our newly refurbished training room in Broxburn, Edinburgh. We have training stations set-up for each attendee for practical tasks.
You will have free access to our kitchen area where you can make yourself a cup of tea or coffee. Soft drinks as well as light refreshments are provided during the course.
Price includes: hard copy of the official Inductive Automation course notes, certification, refreshment
Number of attendees: 8 max
Timing: starts at 9:00, finishes at 16:00
The Ignition Core course takes place at:
ATS Applied Tech Systems Scotland Ltd.
Unit 7, Tartraven Place
East Mains Industrial Estate Broxburn
EH52 5LT  West Lothian