This reporting template contains a type of graph, which is quite specialised and should only be applied to 3D components and assemblies.The template divides all data into it's primary direction of measurement:
X (Fore/Aft)
Y (IN/OUT)
Z (High Low)
Each direction must be shown on a separate page, or set of pages. And the CAD must be oriented to have the primary axis running along the bottom of the report. Each arrow is shown in such a way that the direction of the arrow shows the mean shift of the data at the feature and the colour of the arrow shows the process capability. The result is a report that is very visual and shows the state and movement of a component or assembly in each of it's primary axes.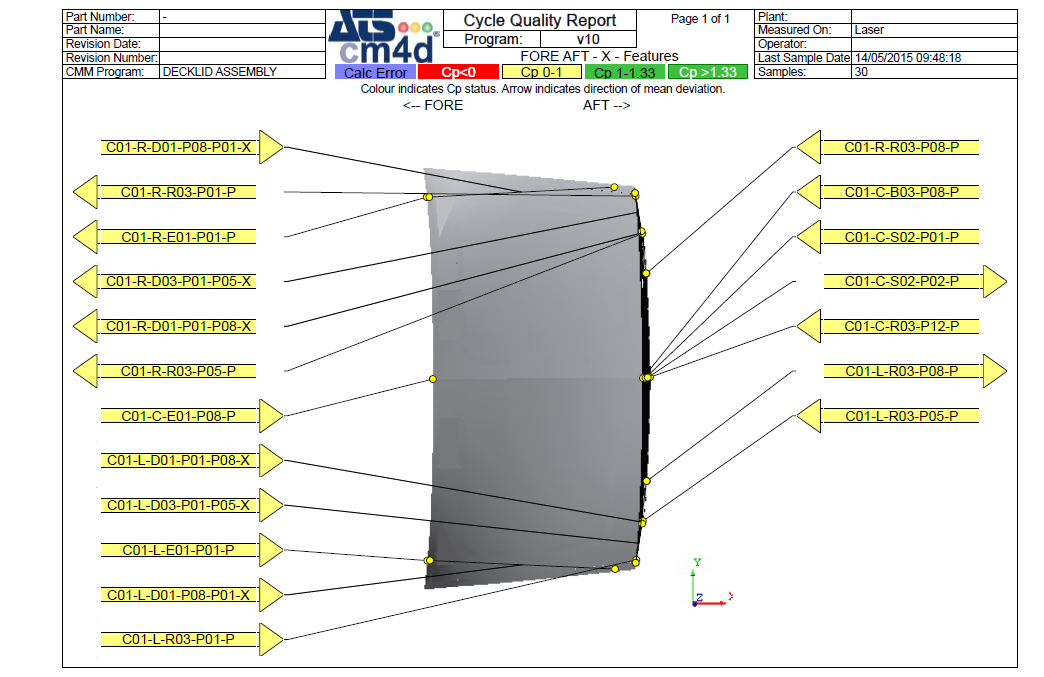 Download Example of CPk Arrows Report as PDF.
To get this CM4D template please register here: https://portal.ats-cm4d.com/
Please contact us if you wish to try ATS CM4D in your plant.