This Data Center webinar addresses a number of issues that you are almost certainly currently facing.
This includes the challenges raised by having to adapt dynamic business models. From consumption-based billing to pay-per-use to pay-as-you-go, these business models are not only challenging the 'business', but also the operational models of data centers.
To meet these challenges, data center managers need to leverage technology to improve their data center maturity levels. The focus is on capacity management, operational productivity, billing efficiency, energy consumption to deliver sustainable solutions to their customers.
However, as per Uptime Magazine, 75% of Data Center Outages in 2020 were preventable. SLA breaches are on the rise and a rough estimate suggests that around 5% of the sold energy is still not invoiced to the customers. Add to that, the average annual PUE for largest data centers is almost at the same level since 2012. Hence, reducing carbon footprint and 'growing green' is a stern challenge facing modern data centers.
We don't have solutions for everything. But, we have some advice that may help you!
In our exclusive data center webinar, we take a closer look at how data centers can improve their operational maturity and be ready for 2025!
During our 60 min data center webinar you will learn:
How to apply a balanced scorecard for Data Center Maturity
How to improve data center PUE
Practical insights on improving cooling efficiency
Sneak peek… DCIM for overall capacity management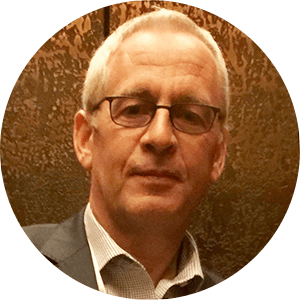 Mr. Martin Matse,
Global Business Development Manager- Data Center, ATS Global
Since 1985, Martin is actively engaged in digital transformation across various industries in the Automation & Controls and Cyber Security domains. In 2005, Martin committed his career to solve the complex challenges in the Data Center industry. Today, He is a Global Thought Leader in Data Center space and has authored several industry publications on improving Data Center performance using modern technologies. During this journey, Martin has supported 200+ Data centers Globally covering 230k+ racks and 500k+ Data center floor space to transform their operational efficiency.