Schweppes has chosen the ATS Simatic IT MES Filling and Packaging Solution. This solution was first developed in close co-operation with Siemens Genoa for Carlsberg and is now available to the general filling and packaging market as an "out of the box" solution.The new order from Schweppes was initially implemented across 3 sites in Australia. The functional design follows the S95 Manufacturing Execution Systems standard and includes:
Order handling of SAP downloaded orders:
Real-time Planning overview of
SAP orders
Tracking of order progress per workstation on the packaging lines
Creation of manual orders to run independently from SAP
Master Data interfaced with SAP, e.g. for packaging material requirements
Downtime management:
Downtime is logged via integration with the PLC's and SCADA for the Packaging lines

Automatic assignment of Micro Stop, reason for stops less then 60 sec

Downtimes reasons are logged to a detailed level on failures on equipment level

Detailed downtime performance and analysis reporting via 12 standard reports with multiple data-filtering options
Key Performance Indicators (KPI's)
Key Performance Indicators (KPI's) standard reporting via automatically captured order, downtime and loss data when running orders on the packaging lines. The reports are fully aligned with the Group KPI manual and also provide local KPI reporting for supporting Lean initiatives.
KPI reports currently available are:
Process Orders
Shift Summary
Article
Utilisation
Line Efficiency
Total Capacity Utilisation
Waiting for Beer
Can/ Bottle Losses
Scorecard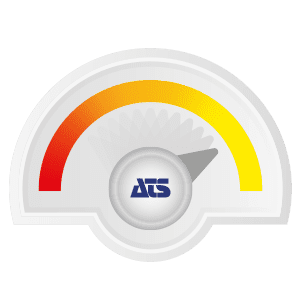 Mike James, Group Managing Director at ATS:
Mike is also a member of the MESA Europe Board of Directors, he made some interesting comments about this order. 'Traditionally MES solutions require significant integration effort. By developing a solution based upon the Siemens Simatic IT MES product ATS has taken advantage of the industry libraries available within the product. Even with the standard software products on the market most MES implementations require considerable configuration, which increase the cost of implementation. The return on investment is adversely affected when costs increase. By creating a repeatable and supportable solution we can ensure that 80% of the customers' requirements are met, in the majority of cases the out of the box approach works perfectly following the classic 80/20 rule. Schweppes have recognized this and are taking a strong business approach to gain rapid business development from our filling and packaging solution.'
Dwaine Febey, Schweppes National CSMS & Best Practice Manager:
Dwaine led the selection process and is responsible for the implementation. 'We had been looking at and even experimenting with a number of different software products. After some disappointing results we started looking around and accepted an invitation to an ATS Siemens Breakfast Seminar. Even during the seminar we started ticking off some of the boxes. It was obvious these guys knew what they were doing, had in fact done it before and were the first to give us a live demo. As we have never used ATS or Siemens before we decided on a vigorous selection process and invited several companies to bid. Once we had a short list we visited reference sites and our initial impressions were confirmed. We visited some existing users, carried out our usual checks and find throughout the process that ATS and Siemens were highly responsive, clearly wanted our business and have a size and confidence we can trust. The organisations are big enough to be able to draw on expertise within their organisations which we reckon will help to give Schweppes a real competitive advantage for years to come.'
David Berridge, Siemens Market Development Manager:
David looks at the Schweppes implementation from a different viewpoint. 'During the last few years Siemens has been developing an MES strategy which includes the development of industry specific solutions. Industry libraries are applications developed using the Simatic IT MES platform. The library components are reusable, for instance we have a weighing and dispensing library which can be used in a wide variety of industries including pharmaceutical and food. We can integrate these different solutions to create something we call a "factory out of the box" reducing the amount of time required to configure an MES solution. Connectivity to the controls layer often remains bespoke, the the ERP layer connectivity is usually more standardized. Other elements of the total solution include the Simatic R&D and Quality modules so that full integration can be achieved. Siemens has invested heavily in the products and they can now be considered mature for general market adoption. Another part of the strategy is the appointment of accredited partners. The MES market requires a wide range of skills so we are selecting partners with an all round capability, companies that can handle ERP, Execution and Controls level integration. ATS is one of these partners and has the added advantage of a global roll out capability, something essential in today's connected world. ATS has also been involved with the Library developments in our R&D centre in Genoa, Italy adding value to their overall partnership with Schweppes.'
Further developments include an "out of the box" Utilities solution for measuring energy use, CO2 output etc.