Join our short webinar if you´re trying to do more with less and deploy solutions ever more rapidly without compromising on standards and quality.
Low code and no code platforms can help us with these challenges. Let's spend some time to see if low code could be relevant to your business and if it works for your needs.
In our 20-minute online session with Q&A we will look at:
What is low code?
Why should I care?
What do I use it for?
If you have any questions, feel free to reach out to Mike at michael.smith@ats-global.com.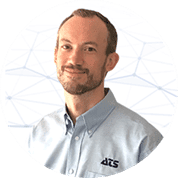 Mike has been working on Automation & IT as well as MES and SCADA projects for many years supporting manufacturers on their journey when going digital. Mike will guide you through the course while sharing tips, advice, and best-practice.