We are delighted to announce that Perf-iT & PRO-AT have joined ATS Global in an ambitious plan to gain a stock exchange listing. These Dutch based businesses are Masters of Data Center Information Management systems and Industrial Automation. Customers include major data center operators, hospitals, distribution centers and dairy plants.
Martin Matse, Director and Owner of Perf-iT & PRO-AT said "I have realized for some time that we have developed unique IT/OT systems for data centers and large facilities. Our SCADA and Automation solutions enhance the efficient running of these facilities, lowering energy and other costs by providing full visibility, versatile feedback loops and extremely high "up time". We knew that to offer our solutions globally would require investment and time. ATS Global offers us both, we can now fast track and spread our wings in the global market from China through Europe and onto the USA."
Kevin Partington, COO of ATS EMEA commented "This is such a great team to work with. In addition to the strong cultural fit with ATS there is a shared expertise enabling us to advise on customer strategy whilst also being able to get the job done, on time and within budget. In addition to globalizing the solutions I also think that an important piece of the Industry 4.0 puzzle is added to ATS's IT/OT solution set. Our ATS 24/7 Support Services package and ATS Enterprise Security can be immediately added to Perf-iT's & PRO-AT's offering making sure those data centers never fail!"
Rob Valent, Division Manager of ATS Benelux will manage the integration of the two businesses and Martin Matse will focus on globalization with support from ATS Global's CEO, Paul Bron.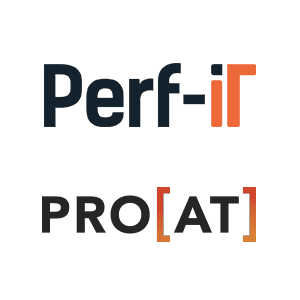 About Perf-iT & PRO-AT
Perf-iT is a software company that creates, distributes and implements Data Center Infrastructure Management (DCIM) software globally.
Perf-iT has its roots in the process industry. Long before the datacenter community had matured enough for proper 'monitoring and control' solutions we already served many chemical, petrochemical and pharmaceutical plants with our monitoring software products.
In 2007 Perf-iT started as a spin-off, dedicated to datacenters.
Since then it has been our mission to simplify the user interface for operational tasks in the datacenter. Simplicity means less chance of failure or mistakes. This leads to less downtime, an improved reputation and of course a decrease in costs. To establish this easy-to-use-interface we invested a lot of time in automating procedures and pre-fabricating components which our customers can use by simply drag and drop.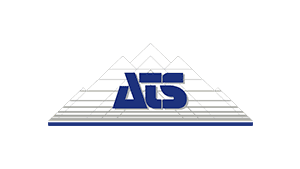 About ATS Global
ATS Global is The Independent Solution Provider for Smart Digital Transformation. Since 1986, ATS has been undertaking continuous improvement initiatives and manufacturing IT solution design, deployment and 24/7 support assignments delivering tangible business value to customers world-wide.