Customer demands are changing at an increasing rate. Therefore, manufacturers need to have clear visibility and transparency of what's happening on their shop floor. The fourth industrial revolution has shown the importance of accessing the right data for intelligent decision support. For many, this is achieved through the implementation of a Manufacturing Operations Management (MOM) solution.
However, to achieve a successful implementation of an MOM solution the right metrics need to be selected. These need to measure progress of the implementation and identify shortcomings along the way. The metrics also need to be established early to provide a reliable baseline.
In this webinar MOMi President Jan Snoeij will show you how to pick the right Key Performance Indicators (KPIs) to measure the success of your MOM implementation.
He will also demonstrate how to identify the relevant metrics needed to monitor your MOM deployment to maximize the likelihood of success.
If you're considering implementing a new MOM solution, or even if you're trying to gauge the effectiveness of your current solution, Jan has the experience and knowledge that will set you on the right path.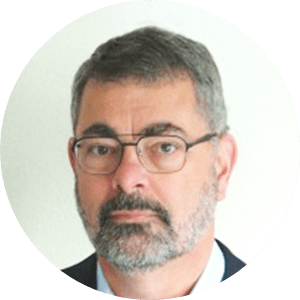 Jan Snoeij
President and Senior Business Consultant MOM Institute
Jan Snoeij is President and Senior Consultant of the Manufacturing Operations Management Institute. As a thought leader in his field, Jan specializes in education and consultancy services in manufacturing operations management.