It's the people that can make or break the success of an
enterprise quality management system, says Mike James.Looking into the glass bowl of a manufacturing plant would be easy if the glass were not so misty. If every parameter were known and visible, accurate and selfcorrecting quality professionals could sit back and sip a cold beer or taste fresh coffee. It's not like that out there though, is it?
So in this, the last of my series of four articles on enterprise quality management systems (EQMS), I want to discuss the role of people and IT in quality. It's an upside down world because and by its' very nature, an EQMS
looks and monitors from on high. Or does it? The reality is that it takes a passionate quality professional at the plant level to achieve worldclass manufacturing standards. These champions magnify the effect of an EQMS. We see it every day: plants nominally using the same EQMS still
achieve different standards of quality.
"The further we got from the plant and the more we get into IT the less the people 'above' truly think about manufacturing quality"
In the last three articles we looked at deploying IT solutions for EQMS. We allunderstand that data collection and reporting, root cause analysis, mean time between
failures, overall equipment effectiveness and quality statistics can only be delivered effectively with IT. The problem many of us face is that it puts the solution in the
hands of IT people. IT people are not quality professionals, they are not statisticians, they are not material specialists; IT people are not chemists or physicists or mechanical engineers. Yet here they are carrying out a pivotal role in our quality processes. So many quality professionals become dispirited when trying to deploy effective quality systems, be it at the local or group level. Another aspect is the funding.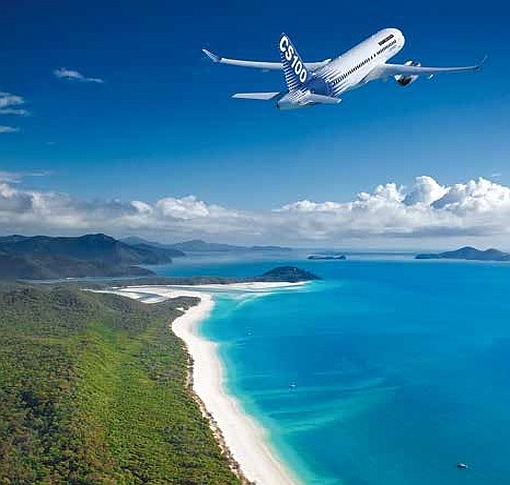 ATS was involved in an EQMS consulting project at Bombardier
These systems are expensive which means any new system has to be justified and it has to have a proven return on investment. The star of the quality team is the person with the passion and determination to see through a project from start to finish. The so-called quality champion today has to know quality, IT and finance.
Who is this person? We all know about Denning, but when we dig into real manufacturing plants today we find our heroes. I have met many passionate quality people in
my time, people who really care. In this article I do not want to highlight Mr. Anonymous but praise two individuals who have made a difference. The praise is well deserved, the lessons learnt for my readers are of much value.
These individuals are Piet Klapwijk, chairman of the Food Manufacturing Association in The Netherlands and formerly
a quality manager at Unilever, and Paul McMaster, manufacturing IT specialist at Bombardier Aerospace in Northern Ireland. Klapwijk's guiding force was a book
called Perfect Plant where Klapwijk looks at the world from the operator's point of view. McMaster's guiding force, apart from a passion for aircraft, is to fully
understand the manufacturing process. Talk to Klapwijk and you know he knows how the quality systems should look like. Talk to McMaster and you know he knows how planes are built. Both take their knowledge and convert it into practical, incremental steps to improve quality.
Then they both hit the wall and understand that without
a step change they are not going to make the difference they want to make. This is the upside down world, as they struggle and fight within their organisations to get
funding for a consultancy project. By the time they call me at ATS, they have already made serious progress. I was lucky enough to be invited to complete a consulting project
at both Unilever and Bombardier. My role was to add our knowledge of lean, six sigma, quality, IT systems and finance to their local knowledge and expertise. The result
was a transformation of the opportunity for improvement. These two champions were concerned about their own plants. Clearly we could help locally but when it comes to
IT systems, corporate becomes involved and the work in both cases resulted in an overall EQMS strategy discussion. How local could the implementations be?
In a nice twist and using the English expression 'the tail started wagging the dog', we began to influence corporate strategy. As usual, the further we got away from the
plant and the more we get into IT the less the people 'above' are truly thinking about manufacturing quality. At every step of the way we have to remind people to stop using IT talk and never forget the purpose of the
EQMS. I think many readers will recognise the frustration as they start talking about infrastructure and using some of those awful IT terms like "let's socialise this issue" or "we can use a VM and forget the cloud". True quality and IT professionals like Klapwijk and McMaster grit their teeth and keep on pushing. They know each of their colleagues means well and they are also trying hard to do
their jobs and keep IT costs down.
Klapwijk and McMaster succeeded. The warning I want to give here is that many give up and never get their proposals to their Boards of Directors. Sometimes, at the risk of blowing my own trumpet, it was clear that the support of an independent consultant was of great value. Inevitably, internal politics play a role in these processes and, by combining forces, we were able to show the true business value of an EQMS. It is not worth saying the road is easy, it is not, but it's the people who really count, passionate and articulate individuals who care about their products. Klapwijk and McMaster are both like this. Coming from completely different backgrounds they both made it happen – nice work guys! I would love to hear from more passionate individuals who have made the
upside down world of EQMS a reality!


by Mike James
Group Managing Director, ATS International B.V.
You can comment or meet me on LinkedIn or Google+