We are pleased to announce the commencement of ATS France, effective immediately. ATS's value proposition of digital transformation for manufacturers is now formally extended to a market that we have long served from other Divisions. We are delighted to also announce that the new Division will be led by Thierry Faguet who has deep experience and understanding of the French market.
Thierry commented, "I have always admired the way ATS commits to improving customer productivity and efficiency through digitalisation. ATS adds value through strategic consultancy of IT/OT solutions and then has the expertise to deploy, achieving customer goals whilst many other solution providers fail to transform big ideas into practice. I cannot claim to know everything for our customers in France, but I can claim, that with my new colleagues, we are a new and exciting force in the French market"
Kevin Partington, Chief Operating Officer at ATS Global had this to say, "Our latest venture supports our drive for organic growth and increases our presence in the EMEA region in a critical country, boosting the local economy by offering technology-based jobs and supporting French manufacturers to go beyond current levels of operational excellence. Thierry is a seasoned professional in the world of Manufacturing Operations Management, and a renowned expert in the field of advanced planning and scheduling where he has operated as a business consultant to producers throughout Europe, and has also lectured in production management. He joins ATS having previously held the role of Managing Director of Preactor Europe, prior to the takeover of Preactor by Siemens in 2017. Wonderful that he agreed to join us and lead the new Division!"
A special note of thanks to Siemens as a strategic partner who have fully supported this initiative.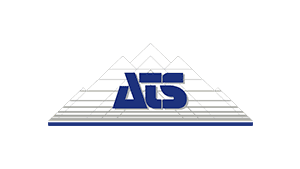 About ATS Global
ATS Global is The Independent Solution Provider for Smart Digital Transformation. We are a passionate automation, quality and IT enterprise delivering tangible business value to our customers world-wide.
ATS is an innovative, strategic knowledge partner offering nine areas of expertise:
Automation & IT
Lean & Six Sigma
Manufacturing Execution Systems
Product Lifecycle Management
Quality Management
Supply Chain Management
Application Lifecycle Management & CloudNXT
Advanced Planning and Scheduling
Smart Manufacturing & Industry 4.0
Address of the new division in France:
ATS Applied Tech Systems SAS
1 Route du Pérollier
69570 Dardilly