942 exhibitors from 31 countries and 29,417 registered visitors from 106 countries – from 9th to 12th May, 2017, the international "Control" fair held in Stuttgart presented insights about the latest developments and inventions to those who are looking for new dimensions in quality assurance. According to a press release from P.E. Schall GmbH & Co. KG, the fair organiser, this year's Control did credit to its status as one of the world's leading trade fairs.ATS Germany was represented with a booth at this fair for the first time, and was pleasantly surprised by the numerous discussions held. Above all, visitors asked and talked about Industry 4.0 and the digitalisation of both production and quality data.
Focus of the ATS talks:
Boosting production and quality processes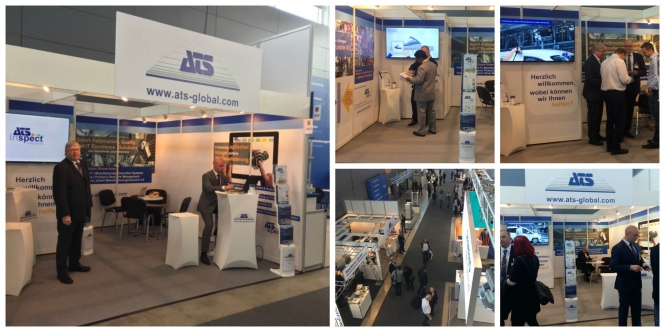 Most interesting for the ATS booth's visitors was ATS ADOS, the Smart Manufacturing and Industry 4.0 software suite helping manufacturers to collect, combine, analyse, and report their manufacturing data, as well as use them for decision making.
In this context, the focus of talks was primarily on ATS Inspect, a visual quality control tool which helps to sustainably reduce costs and resources arising from scrap, rework, warranty claims, production bottlenecks, etc. in various production areas.
Additionally, Michael Jenke, managing director of ATS Germany, held a trade presentation, informing international visitors to the exhibitor forum about "The Good, Bad and Ugly of Industry 4.0".