Met veel genoegen kondigen wij aan dat Perf-iT & PRO-AT zich bij ATS Global hebben aangesloten met een ambitieus plan om een beursnotering te krijgen. Deze in Nederland gevestigde bedrijven zijn Masters in Data Center Information Management systemen en industriële automatisering. Klanten zijn onder meer grote datacenter exploitanten, ziekenhuizen, distributiecentra en zuivelfabrieken.
Martin Matse, directeur en eigenaar van Perf-iT & PRO-AT zegt: "Ik realiseer mij dat wij al een tijdje unieke IT/OT-systemen voor datacenters en andere grote faciliteiten hebben ontwikkeld. Onze SCADA- en automatiseringsoplossingen verbeteren de efficiënte werking van deze faciliteiten, verlagen energie- en andere kosten door volledige zichtbaarheid, veelzijdige feedbackloops en extreem hoge "uptime" te bieden. We wisten dat het tijd en investeringen zou vergen om onze oplossingen wereldwijd aan te kunnen bieden. ATS Global biedt ons beide, waardoor wij snel onze vleugels kunnen uitslaan op de wereldmarkt, vanaf China, via Europa tot aan de Verenigde Staten."
Kevin Partington, COO van ATS EMEA zegt: "Dit is zo'n geweldig team om mee samen te werken. Naast een sterke culturele "fit" met ATS is er een gedeelde expertise, waardoor wij kunnen adviseren over de klantstrategie en tegelijkertijd de klus kunnen klaren, op tijd en binnen budget. Naast het globaliseren van de oplossingen, denk ik ook dat een belangrijk stuk van de Industrie 4.0- puzzel wordt toegevoegd aan het IT/ OT- oplossingspakket van ATS. Ons ATS 24/7 Support Services- pakket en ATS Enterprise Security kunnen onmiddellijk worden toegevoegd aan het aanbod van Perf-IT & PRO-AT, zodat die datacenters nooit falen!"
Rob Valent, Division Manager van ATS Benelux zal de integratie van de twee bedrijven leiden en Martin Matse zal zich richten op globalisering met ondersteuning van ATS Global's CEO, Paul Bron.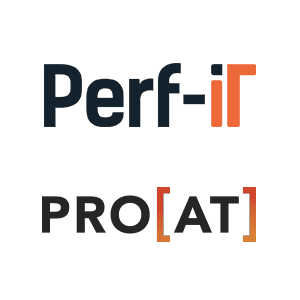 Over Perf-iT & PRO-AT
Perf-iT is een softwarebedrijf dat wereldwijd Data Center Infrastructure Management (DCIM)- software maakt, distribueert en implementeert.
Perf-iT heeft zijn wortels in de procesindustrie. Lang voordat de datacentergemeenschap voldoende volgroeid was voor de juiste monitoring- & besturingsoplossingen, hebben wij al veel chemische, petrochemische en farmaceutische fabrieken met onze monitoringsoftwareproducten bediend.
In 2007 begon Perf-iT als een spin-off, gewijd aan datacenters.
Sindsdien is het onze missie om gebruikersinterface voor operationele taken in het datacenter te vereenvoudigen. Eenvoud betekent minder kans op mislukking of fouten. Dit leidt tot minder downtime, een betere reputatie en natuurlijk een daling van de kosten. Om deze gebruiksvriendelijke interface tot stand te brengen, hebben we veel tijd geïnvesteerd in het automatiseren van procedures en het vooraf fabriceren van componenten, die onze klanten kunnen gebruiken door een eenvoudig 'drag and drop'.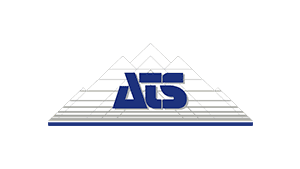 Over ATS
ATS Global is The Independent Solution Provider voor Smart Digital Transformation. Sinds 1986 voert ATS voortdurend verbeteringsinitiatieven, implementaties, 24/7 ondersteuningsopdrachten uit en ontwerpt IT-oplossingen, die een tastbare zakelijke meerwaarde leveren voor klanten over de hele wereld.