Enhance your Microsoft SSRS® reporting abilities with ATS Advanced Reporting Services. Building on the powerful tools already available in SSRS®, ATS Advanced Reporting Services also gives you the following capabilities.
Multiple Report Configurations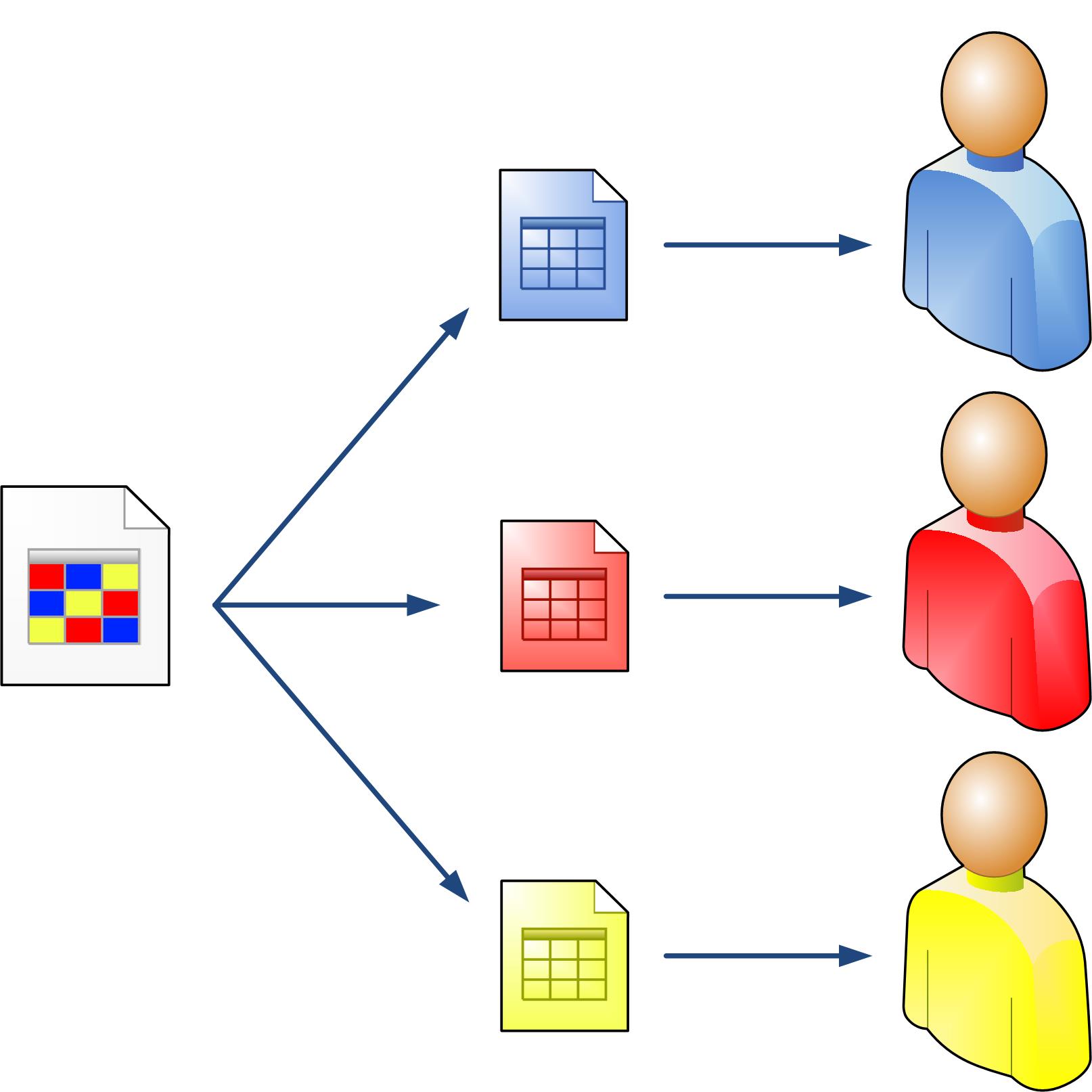 In many instances several people will want to view the same report in different ways. For instance, line leaders may wish to view production data for their own production line. ATS Advanced Reporting Services is ready for this and allows you to store different sets of parameters for the same report.
These report configurations help you to share your ideas or support your case with your colleagues. Simply set up a report with the required parameters, save it as a new configuration and then direct your colleagues to it. Utilizing live data in this way gives you a sure-footing when decisions need to be made.
Automatic Report Generation
Up-to-the-minute reports can be sent to the relevant people at regular intervals automatically. Simply select the report you want to send, select whether you want to send it to a folder location or an email address and then set the time intervals at which you want to send it.
You can even set the format in which the report is sent, such as PDF, Excel or XML. Do you need that report as a PDF emailed to you first thing Monday morning? It'll be there.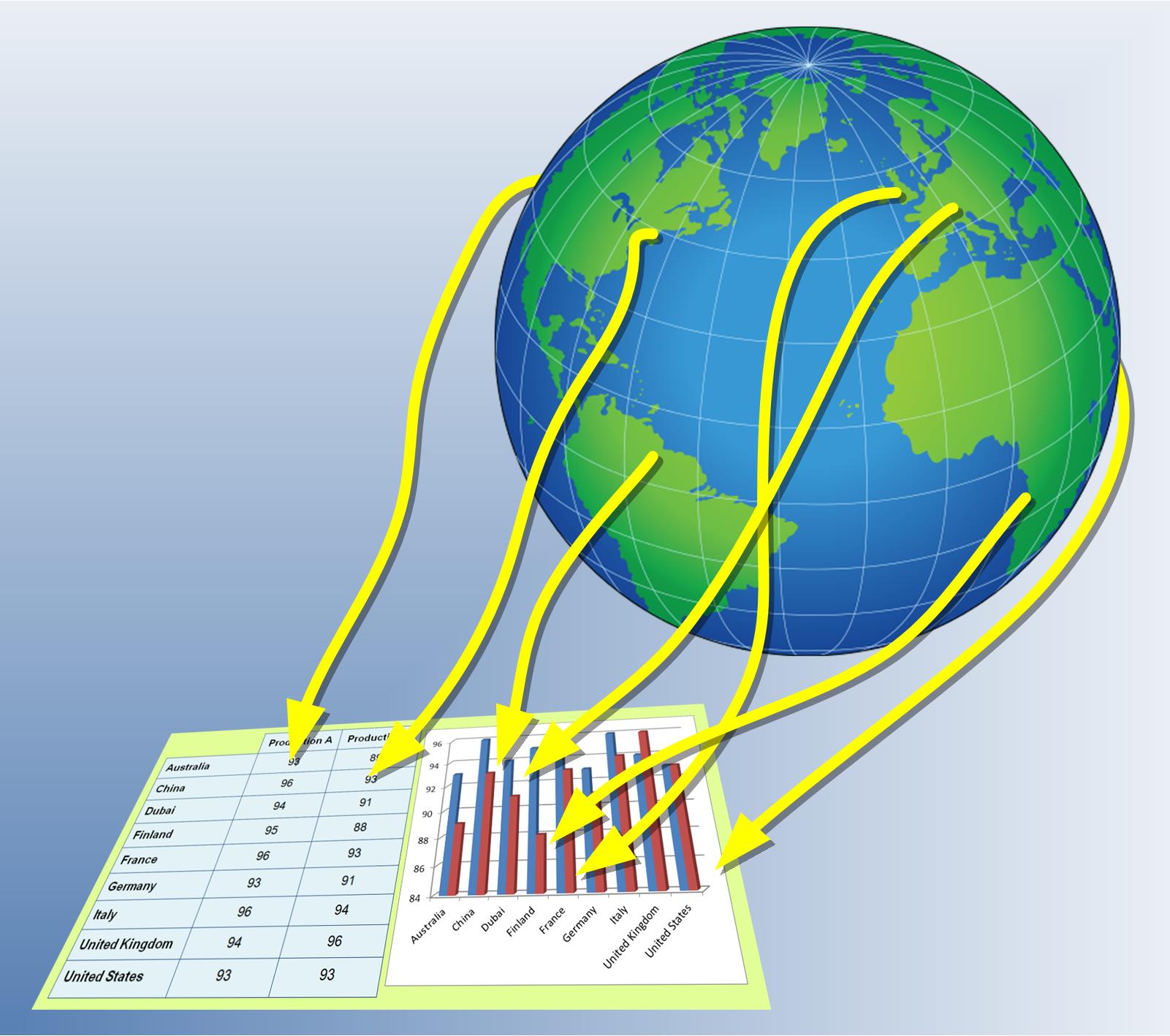 Multiple Data Sources
No matter how many places your data is stored, ATS Advanced Reporting Services allows you to view it all from one place in your web browser.
Multiple plants sending data to multiple servers can all be analyzed by the same user without leaving the program.
Enhanced User Interface
The user interface gives you quick, intuitive access to all of the existing SSRS® capabilities as well as the many additional functions supplied by ATS Reporting Services. Selecting, generating, sending and saving customized reports is now just a few clicks away.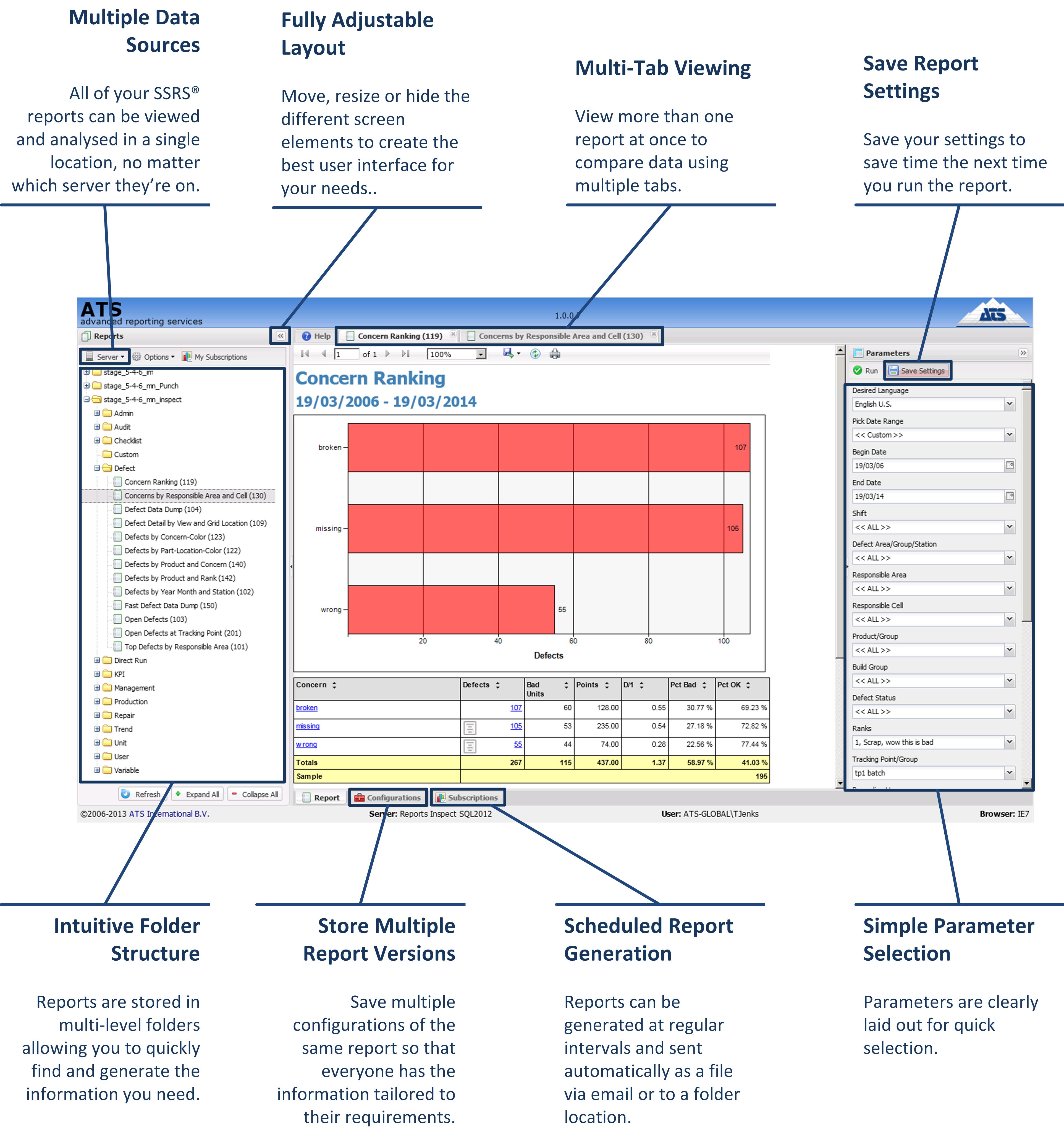 Store Report Parameters
The next time you restart your browser you won't have to re-enter your report parameters from scratch. ATS Advanced Reporting Services can automatically save your report parameters against your user name even when you close the browser.
Getting the Most Out of Your Data
The faster that useful data is fed back to the shop floor the faster that they can react and improve their processes. One way to do this is by automatically generating an up-to-date report every few minutes and sending it directly to an overhead screen in the production area.
This is just one example of how companies are using ATS Advanced Reporting Services to maximize the potential of the data available. Our highly experienced engineers can review the information that you're already collecting and advise you on the best way to generate reports from it, as well as suggest innovative ways in which those reports can be utilized throughout your company.

Develop Your Own Reports…
ATS Advanced Reporting Services comes with a large compliment of ready-made reports to cater for the majority of our customers' requirements. However, once you've seen how much can be achieved with your data you'll probably want to design some custom reports that fit your particular needs.
This is easily achieved in-house allowing you to define precisely the information you wish to see. Developing reports in-house can save you time from conception to realization and gives you the flexibility to expand and adjust your report portfolio as required.
…Or Let Us Do It For You
Alternatively you can tell us exactly what you require and we'll work with you to get the most out of your data.
Our personnel have a vast pool of knowledge and experience to call upon and can help to build up a report portfolio that will benefit every level of your company. They can also advise you on best-practices and industry standards.
Find Out More

Part of the ADOS Suite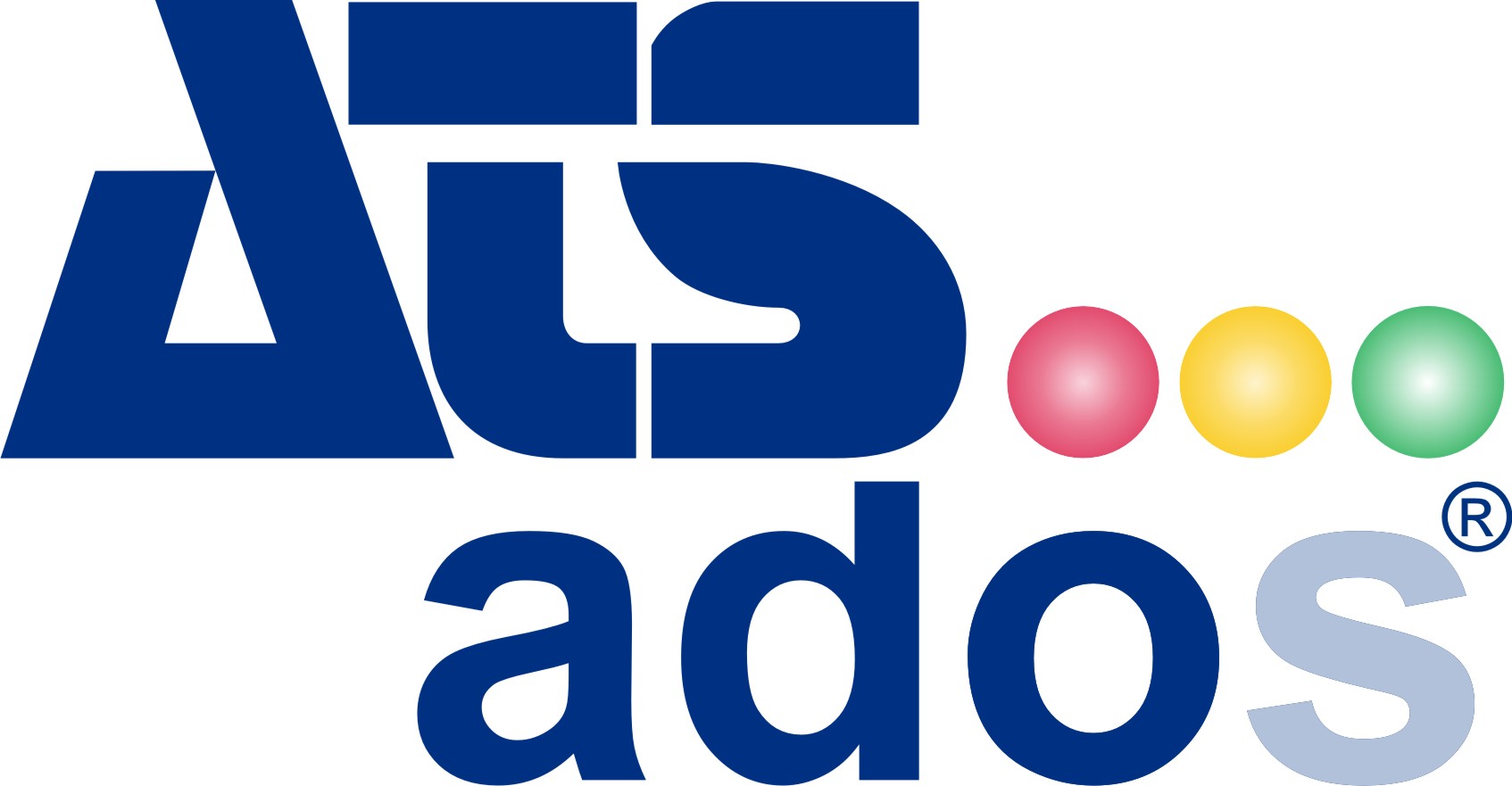 ATS ARS is part of the award-winning ADOS (Attribute, Dimensional, Operational and Shared) software suite. ADOS gives you world-class data collection, reporting and analysis while its cross-application integration provides endless avenues along which to develop and expand your manufacturing potential. For more information on ATS ADOS see here.