May 2019 ATS UK team participates in 40 km Charity Walk in memory of Christopher Bantick. This 'Walk' is a sponsored 40-mile walking event in the Lake District, to raise money for charities and good causes, whilst offering a great sense of achievement on completion.
ATS UK decided we should not just sponsor the event, we should take part in the event and have formed a band of super heroes to take on this 40-mile challenge, which is done all in one day. Currently in the team we have myself, James Hatcher and partner, Ian Griffiths and Paul Baggott as our support car driver. Our team is allocating our donations to the Mind charity in memory of Christopher Bantick and McMillan Cancer Support as well as the list of local charities.
The team has varying degrees of fitness and ability (from walking in the amazon rain forest for fun to walking to the end of the road and back), we not sure how we will get on, but we are hoping the strong ATS spirit will pull us together. After completing the walk Mark wrote: "Dear ATS Community, It was one of the hardest events any of us had to do. At various stages some of us though it might be time to stop…But we kept on pushing each other.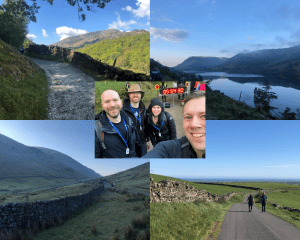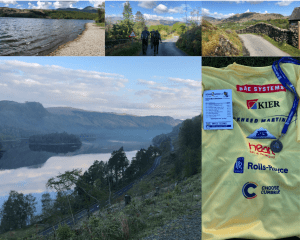 We did the 40 mile walk in 14 hours 10 min.  The walking course was a real challenge, from steep hills, forests, villages, farm land, tarmac to mud trails, from the highest points to sea level and everything in between, but wow was the views worth it.
Attached are just a few pictures. – Thank you for your support.
By Mark Boulton
About ATS Community:
ATS Community sponsors ATS employees who wish to make a personal effort to participate in activities for Charity in a sportive way. Find out more information on:
ATS Community – Fund Raising page