I'm sure we are all aware of people that have attempted to commit suicide or unfortunately that have succeeded. Lisa and I have seen it's devastating effects closely around us. It is these tragic stories that have motivated me to pound the streets during the winter months. I must admit the training has been far harder than I thought it was going to be and I'm still apprehensive that I will start off too first and 'hit the wall' with 6 km to go. It is the first time I have raised money for a sporting event and I have been blown away by peoples generosity. So I appreciate every single penny that people are will to offer. I just hope I finish.
For the first time last year I applied for the London Marathon through the open entry I didn't expect to get a place as it is so oversubscribed. However on the first time of asking a got a place. Having secured an open place, I wanted to enter into the spirit of the event and decided to rise money. I want something local to me in Exeter and something that I feel can affects us all. This is why I choose Mind the mental health charity
based very close to my house.
Suicide is the biggest killer of men between 20 and 49, eclipsing road accidents, cancer and coronary heart disease. It is also predominantly a male disorder. Of the UK 5,981 suicides in 2012, an astonishing 4,590 (76%) were men. That equates to a death ever hour and half. As the song says 'suicide is dangerous'.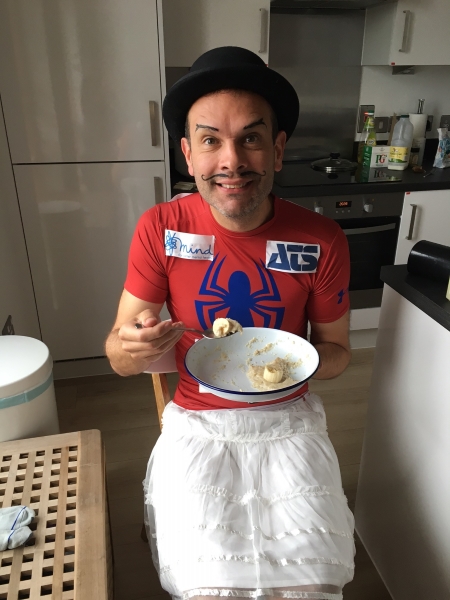 About ATS Community:
ATS Community sponsors ATS employees who wish to make a personal effort to participate in activities for Charity in a sportive way. Find out more information on:
ATS Community – Fund Raising page