My family has been, like many other, touched by cancer and each year I try to stretch myself to achieve a new fund raising goal. This year it is swimming. 22 September2018 in Hyde Park, London, UK. The day itself was a gloomy day. Overcast and rainy. Entering into Hyde Park in London it became clear that not only was this a big event – thousands of swimmers were in attendance, but it would also be tough.
The course was laid out in one mile laps around coloured buoys stretching the whole length of the lake, which covers a 40 acre area and is usually used as a recreational lake for boating. Seeing a mile (1,6km) laid out it became very clear that it was a long way and at this point I regretted doing no training, thinking only that it would just be a bit of a swim. Although it was very difficult for my untrained body I felt that with so much sponsorship donated I carried on.
When you run a marathon, you can stop if you get tired. This is somewhat a harder thing to do in 20 feet of water so it was a continuous journey to get it done. Cramp began to set in at times which was a constant fear but carry on I did until I finally reached the end in the pouring rain and had to be physically dragged out as I could no longer stand. Straight to the hot tubs to warm up was the first point of order, then collection of my medal and photos, but I will never swim that length again that is for sure.
The swim itself is part of something called the London classic and consists of the swim, the London marathon (which I completed in 2009) and the London bike ride, which is a 100 mile race from London to Surrey. On completion of this you receive not only the individual medals but an additional London classic medal. As such, I have mysteriously signed up for the bike ride next year. On this occasion though I can assure you I will be training hard!"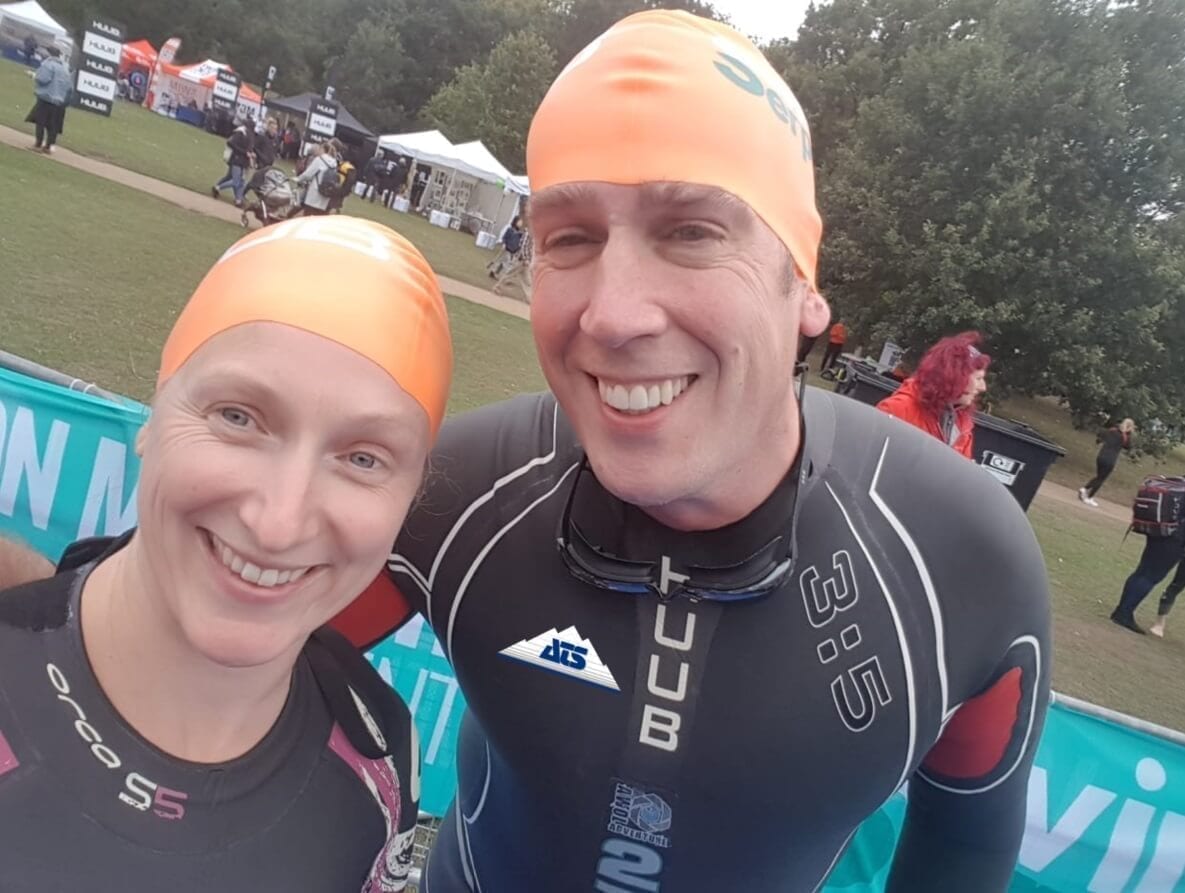 About ATS Community:
ATS Community sponsors ATS employees who wish to make a personal effort to participate in activities for Charity in a sportive way. Find out more information on:
ATS Community – Fund Raising page