Medical devices save lives and transform people's quality of life. They are typically designed by surgeons who give little thought to Design for Manufacture.Manufacturing IT solutions are however available to ensure that medical devices can be produced compliantly and repeatedly.
ATS are working with multi-national medical device manufacturers helping them transform their manufacturing processes, from paper heavy, to data rich. To do this they're utilising technology solutions such as Manufacturing Execution Systems (MES), Statistical Process Control (SPC) and Overall Equipment Effectiveness (OEE) that enable paperless manufacturing.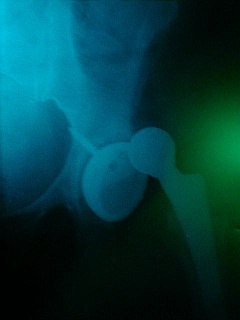 ATS are also working on transformational projects in areas that will change the future of the medical device industry. Examples include the convergence of medical device and drug delivery, additive manufacturing (3D and 4D printing), The Internet of Things (IoT) for personalised medical devices, Industry 4.0 and other exciting initiatives.
If you would like to discuss these projects and initiatives in more detail with our consultants, don't hesitate to contact us.
Image: Cindy Funk,
bluegreen_owie, flickr.com, (CC BY 2.0)