ATS would like to invite you to World Manufacturing Convention which will be held from May 24-26, 2018 in Hefei, China.
If you're a manufacturer and you want to learn something new or share your experiences then this is an event you shouldn't miss.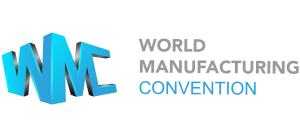 This event will cover all topics related to the current manufacturing. Major business and industrial organisations will be sharing their knowledge and discussing the future of manufacturing.
One of the speakers at this event will be Mr. Brandon Lee, the Country Manager from ATS Singapore. He will be leading Break-Out Session 1 – Meeting the success factors for technology transfer for SMEs at 14:00 – 15:30 on Day 2 so why not come and hear him speak.
Visit accesspath.com/en/wmc2018 for more information about this event.