Opcenter APS Solutions (formerly Preactor) Designed and Implemented by Global Experts
Manufacturers consistently try to reduce their lead times and raise their agility so that they can respond to market demands and improve customer satisfaction in terms of delivery performance. But do they have the information needed to make decisions about what they can and cannot promise to their customers?
At ATS Global, we design and implement advanced planning and scheduling solutions that give you the visibility you need to schedule machines, material and labor to raise delivery performance and efficiency.
To achieve this we use Siemens Opcenter APS (formerly Preactor), a manufacturing scheduling software solution specifically developed to use advanced algorithms that balance demand and capacity to generate achievable production schedules.
Want to discover the latest trends in Advanced Planning and Scheduling Optimization?
Download this infographic to find out.
ATS is one of the world's leading Advanced Planning and Scheduling specialists
with global delivery capabilities across a broad range of industries
Available at different price levels
Available in multiple languages
Largest installed base in the world
Scalable and easy to upgrade
Richest "Out of The Box" functionality available
Easy to maintain, interface and use
What do we do?
We understand the need of companies to have more insight into their day-to-day schedule, but we also realize that most of them are not used to semi-automatic scheduling systems. Working together with the planning department we will make sure that manual scheduling task are reduced and visual insights become available in the very first weeks of the project.
At this point the system provides a feasible schedule which considers the finite capacity of resources and can be executed by the shop floor. The planning department is able to visualize the planning and see the impact of changes like rush orders and breakdowns and can recalculate the complete schedule in a matter of seconds.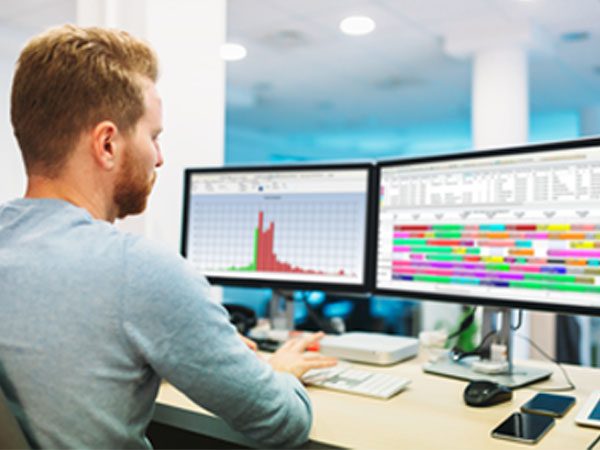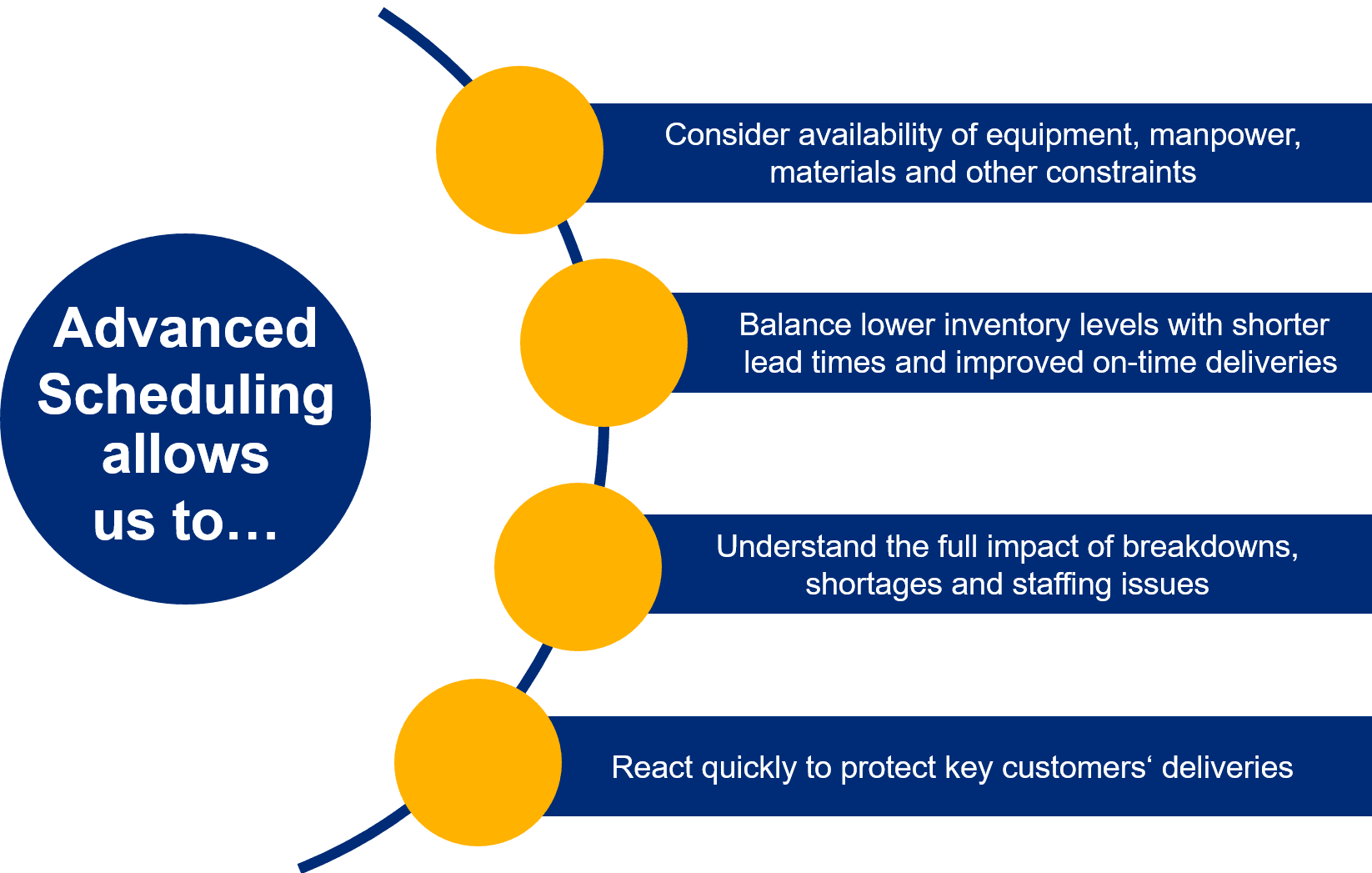 Instead of entering data into Excel sheets and chasing orders all day, the planning department is now in control and has the insight needed to make better decisions.
This is a huge step forwards and turns your company into a controlled environment. Less stress, more insight, better decisions! For some companies this is the end of their Advanced Scheduling journey, but most of our customers become even more enthusiastic and will continue their continuous improvement strategy by adding more functionality to the system, creating more sophisticated schedules, improving production efficiency, lowering inventory levels and improving delivery performance with shorter lead times and increased OTIF.
ATS Advanced Scheduling specialists will use their vast experience and deep shop-floor experience to help you to get the most out of your solution.
How do we do it? 
To provide you with the best solutions ATS Global implements Siemens Opcenter Scheduling (formerly Preactor) which enables you to generate detailed and accurate schedules in a matter of seconds. It visualizes the production schedule in a Gantt Chart and the drag and drop functionality allows you to easily manipulate it. Each solution is implemented using a structured work package method to reduce risk and ensure success.
Interfacing with other systems
ATS has experience across a range of technologies so, when data needs to be integrated from sources such as ERP, Excel and MES, we are able to handle that. On the Siemens Opcenter side the intuitive, out-of-the-box data interface reduces any issues with system connectivity. At the same time, the system can be setup so that data can be entered manually, directly into the database.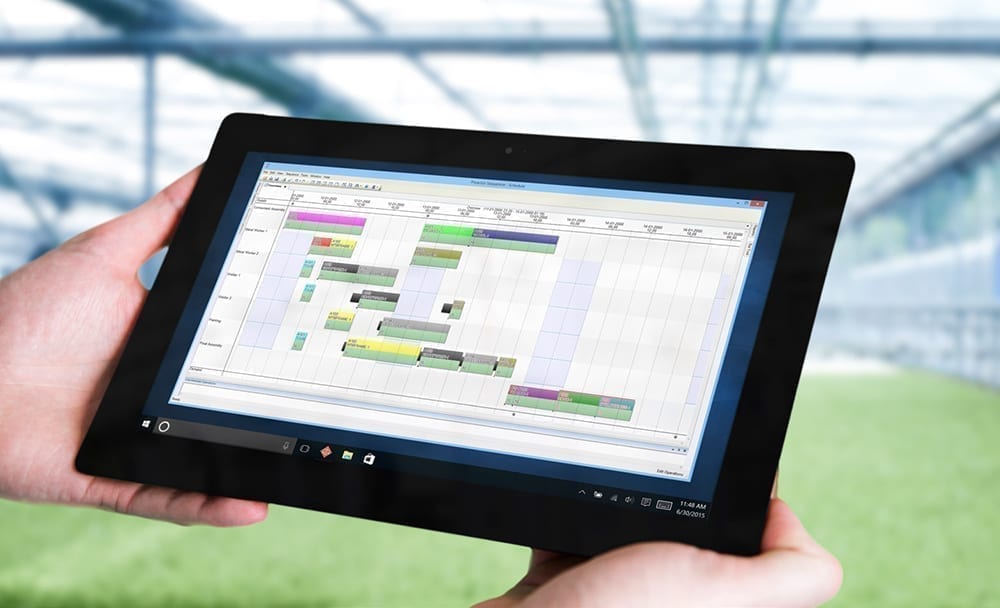 Training on the job
ATS will provide hands-on, on-the-job training so that your personnel can confidently generate tasks and update schedules. Our experience across multiple industries allows us to provide you with best-practice advice that will raise the efficiency of everyone working with the solution.
Complete roll-out
With manufacturing scheduling software in place, the planner is now able to generate the day-to-day schedules and can distribute the work-to-lists to the shop floor with just one mouse click. Work orders are sent to operators via digital reports and displays. On top of this, operators no longer need to sort the work orders based on due date or priority anymore or to ensure that a previous work center will finish on time – this has already been done upfront, with the release of the schedule.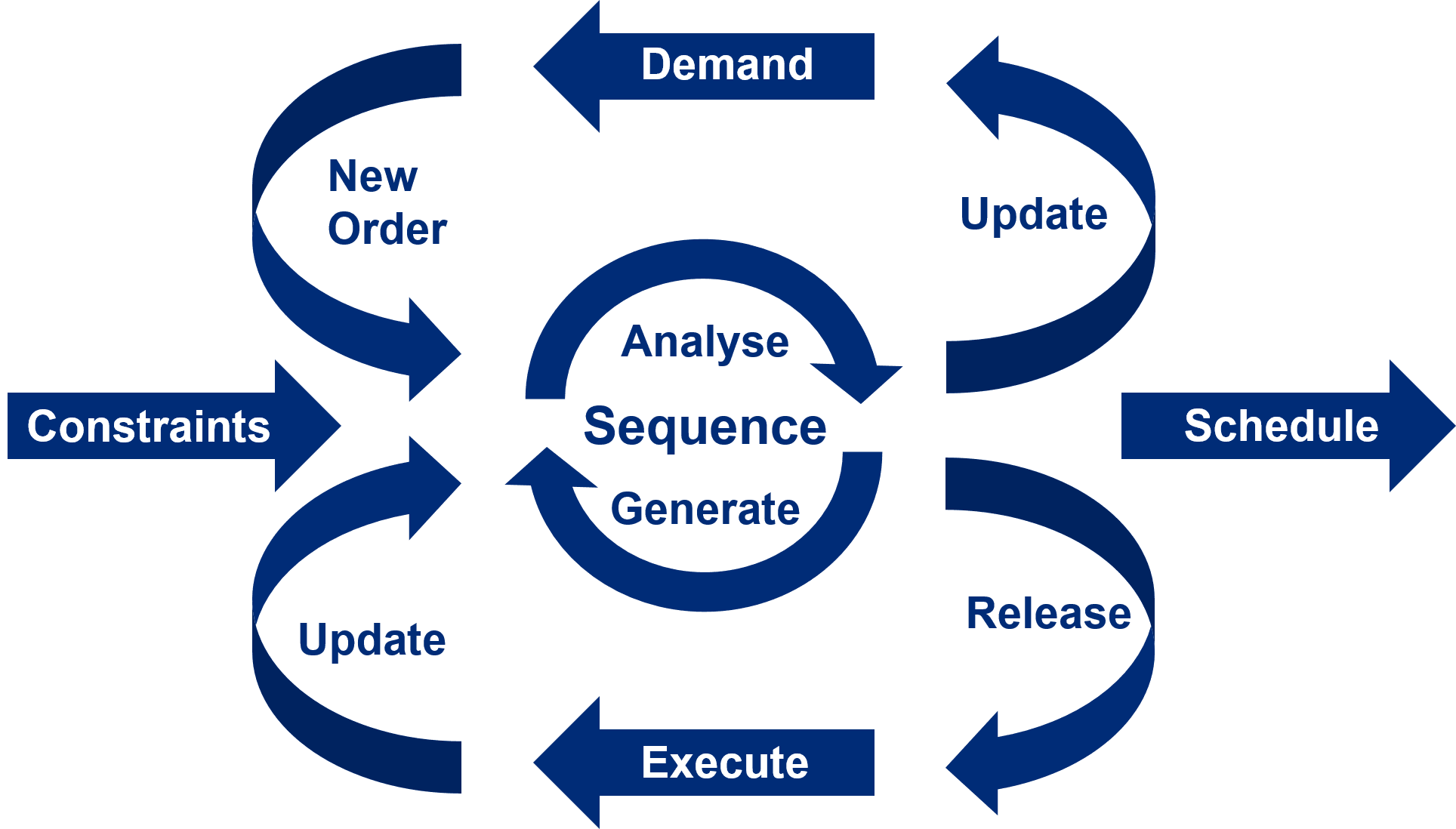 Shop floor data collection and feedback
When the unexpected happens, such as machine breakdowns, late material deliveries, rush orders or operators going home sick the schedule needs to be updated. Some companies update their schedule once a day, others like to update their schedule multiple times a day. With Siemens Opcenter Scheduling you can update and reschedule whenever you want.
Having the flexibility to respond to the unexpected comes from having up-to-date information from the shop floor, as well as reliable manual data entry and fully automated controls. ATS has range of solutions that can be applied so that we can select the combination that best fits your organizational systems and processes, providing you with a fast return on investment.
Your Benefits as a Customer
Faster
Creates schedules that synchronize orders and operations in seconds

More Accurate
Considers multiple constraints and business rules to create feasible plans
Smarter
Management can identify potential problems and fix them before they actually happen, as well as planning ahead with what-if scenario modelling


Financial results
Improved Customer Service
Inventory Reduction
Cycle Time Reduction
Productivity Increase
Let's discuss your Advanced Planning and Scheduling requirements