ATS International partners with camstar to offer enterprise manufacturing software solutions for medical device manufacturers.
ATS International B.V. (Haarlem, the Netherlands) is proud to announce a strategic alliance with Camstar Systems, Inc. (Charlotte, NC, USA), the global leader in enterprise manufacturing software solutions for the medical device industry. This partnership accelerates ATS International B.V. expansion into the medical device industry, where we can now resell, deploy and support the Camstar Enterprise Platform for leading manufacturers with facilities and suppliers around the world. As an independent solution provider of industrial and process automation, quality and information technology solutions, ATS has 30 offices in 17 different countries, which will facilitate the continued global deployment and support of Camstar's enterprise manufacturing software worldwide.
Through this partnership, customers who receive Camstar solutions from ATS have the convenience of turning to one, single point of contact at every step before, during and after the implementation. Furthermore, Camstar will continue to strengthen its global reach to ATS' core geographies, such as Europe and the Asia Pacific. For ATS, this partnership presents new business opportunities, as the two companies anticipate collaborating on medical device manufacturing projects.
Paul Bron, Director Global Operations, ATS International B.V., said, "Innovative medical device and diagnostics companies must balance profitability with zero tolerance for product quality issues. Camstar enables these sometimes seemingly opposing goals with Medical Device Suite, an industry-specific configuration of the Camstar Enterprise Platform. Medical Device Suite comprises a Manufacturing Execution System (MES) which eliminates non-value added activities, creates a self-auditing electronic Device History Record (eDHR), enforces good manufacturing practices and regulatory compliance, and much more."
Rich Cauthen, Senior Director, Business Development, Camstar Systems, Inc., said, "Partnering with ATS International B.V. is great for Camstar and our customers. ATS is highly knowledgeable on Manufacturing Execution Systems, and can service areas of the globe where Camstar is expanding. We are looking forward to bringing new, medical device manufacturers on board, and help them to achieve improvements in efficiency and product quality through our combined solutions."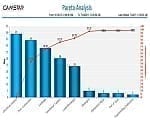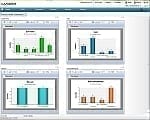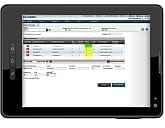 DOWNLOADS:
– Press Release in PDF.
– Zipfile images in large format.