ATS Applied Tech Systems S.A. de C.V. received Gold Elite Quality Award
ATS Applied Tech Systems S.A. de C.V. recently attended an event to receive an award which our company was nominated for on 14th November. ATS was awarded with the "Gold Elite Quality Award" in a ceremony which took place in Mexico City. This recognition is delivered by the Global Quality Foundation which is a non-profit organization, with its HQ located in Dubai City, UAE. It was created with the goal to give charity to people during the post-war era.
This prize is awarded to companies, public service providers, and remarkable people to encourage continuous excellence.
"GOLD ELITE" is a distinction granted to national and international public figures, companies, institutions and organizations whom have shown management excellence towards dignifying their surrounding environment. This award is granted and administrated by the GQF through the Executive Committee and a working team of quality experts. This multi-disciplinary team analyzes all nominations based on career, transcendence, influence and projection.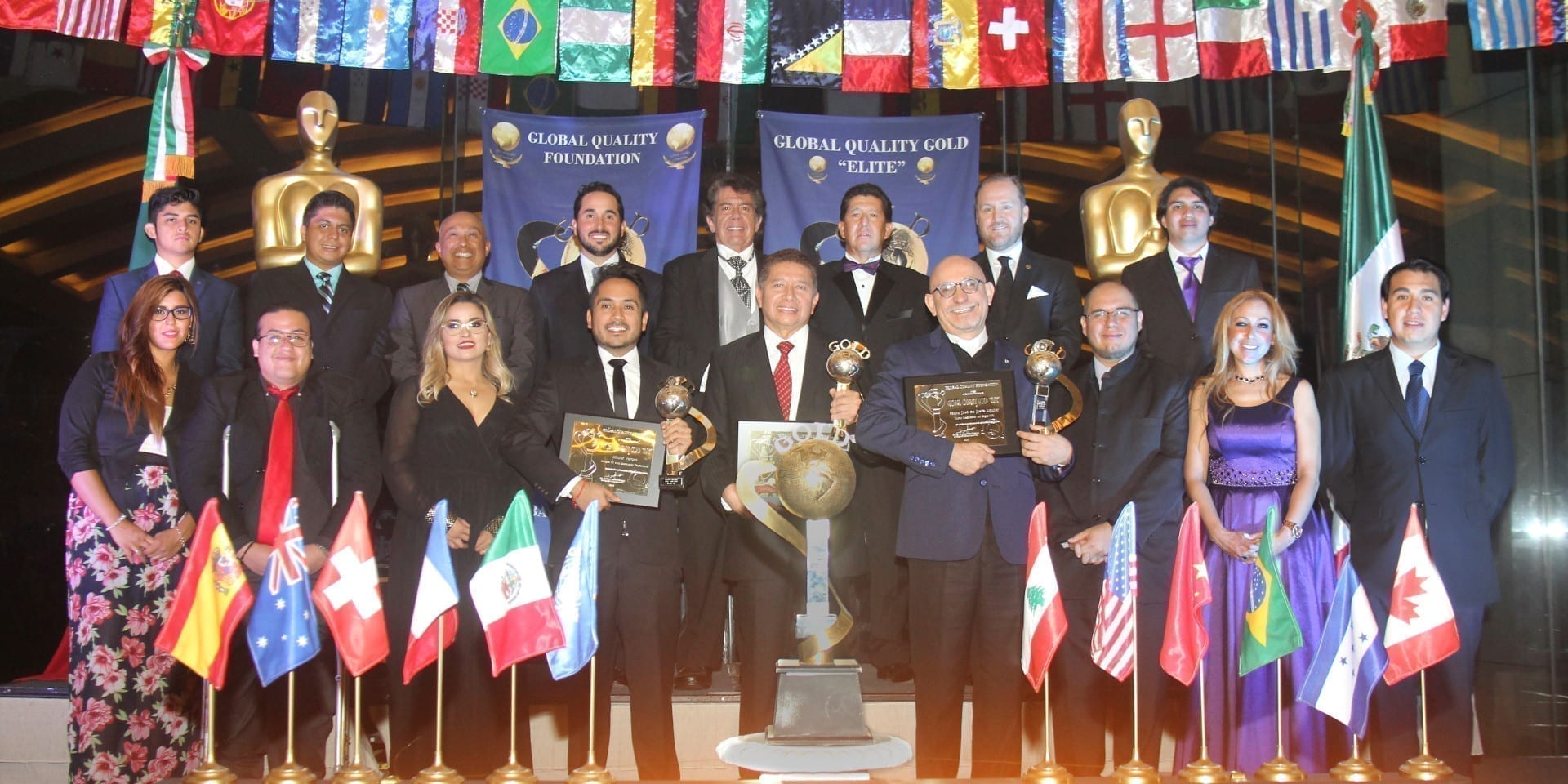 Business Development Manager of ATS Mexico, Maria Teresa del Pilar Perez Gonzalez (bottom row – second from right), together with other award winners and famous figures in Mexico.