ATS is pleased to be among the top 3 entrants in MESA's 2017 Smart Story Awards with their story about Manufacturing Intelligence.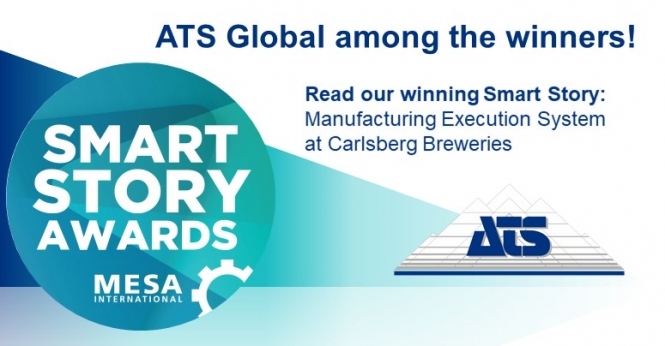 About the Smart Story Awards
MESA's Smart Story Awards is the social contest that shows off the people and stories using Manufacturing Intelligence
30 stories were entered in 2017
The stories were ranked by the number of times they were downloaded
Manufacturing Execution System at
Carlsberg Breweries is the title of the story submitted by ATS
Read more to find out how to maximize benefits and streamline your manufacturing operations whilst seamlessly integrating Lean & Six Sigma and MES. Our MES experts bring a wealth of experience in these areas including; ERP integration, Simatic IT production modules, Shop Floor Systems integration, Reporting and Integrated Quality with visual defect tracking, root cause analysis, rework loops and quality checks.
About MESA
Manufacturing Enterprise Solutions Association (MESA) International is a worldwide not-for-profit community of manufacturing companies, information technology hardware and software suppliers, system integrators, consulting service providers, analysts, editors, academics and students.
Please visit MESA.org to learn more about the organisation.