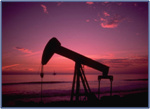 Oil & Gas
Contact ATS

In these applications telemetry systems were implemented to control remote pumping stations and to view their status from a central control centre.
[...]

In this application ATS engineers converted existing SCADA software for ground based turbine control to a user-friendly software package.
[...]

Many ATS engineers have experience in refinery applications worldwide.
[...]