4. MES Product Selection
Taking the emotion out of the product selection
ATS is often asked to act as a truly independent consulting party to assist manufacturers with their MES selection process. Nowadays there are over 200 commercially off the shelf available MES software packages. ATS keeps a detailed track of about 50 leading MES packages available in the market.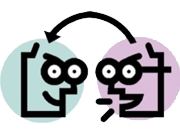 Based on the statement of requirements ATS can quickly bring transparency and help in selecting a short list of products suitable for your organization. ATS will act as an extension of your organization providing knowledge and experience. The result is a process where facts rather than opinions dominate the decision making process. An additional service is available, assistance with procurement to lower long term cost of ownership.
The MES Product Selection covers:
Gap analysis on existing infrastructure and future infrastructure? "As is" to "to be".
Statement of Requirements
MES Product scan and creating shortlist
Assistance in Request for Information and Request for Proposal process
Assistance with conference room pilots
Assistance with reference site visits
Assistance with Procurement process
Takes the emotion of the Product choice process
Concept design
And answers burning questions?
Which potential products can be considered for our organization?
What are the criteria needed when selecting an MES product?
Which templates from ATS can we use to reduce the time required?