3. MES Business Case
The driver is business improvement and not a new IT system. IT should be a key enabler to drive those improvements, but how to create transparency in cost versus benefits?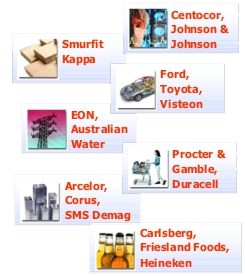 ATS has assisted many manufacturing organizations in creating business cases. The business case development requires a truly collaborative approach where ATS consultants closely work with the customer's team in defining a solid business case. Leverage our experience with MES implementations, understanding the benefits and costs!
Prerequisites are:
A general understanding of MES and the existing state of infrastructure and manufacturing equipment.
Duration:
7-12 days depending on complexity, information available and number of manufacturing facilities.
The MES Business Case covers:
Evaluation of vision
Evaluation of business goals
Evaluation of technical goals
Interviews with corporate management, line management and individual
departments, like Engineering, Quality, Production, Maintenance and IT
Detailed sessions on cost calculations with Finance
Benefits scan – shop floor and top floor assessment
And answers business questions?
How much does an MES project cost?
Where are the improvements?
What do the improvements deliver financially?
How can we pay for MES?
Which MES functionality brings the most benefits?
What is the right sequence of implementation?
Best fit funding structure?