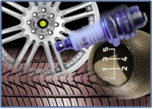 Otomotiv
Bize ulaşın

Thanks to a Six Sigma project and new defect-tracking software system that helps collect quality data in real-time, Navistar's Chatham, Ontario, plant has forged a path to in-process quality improvement. "Navistar has made a substantial commitment to improving quality and customer service," says Rick Burns, the master black belt in charge of the Chatham implementation. "The Six Sigma initiative has refocused our efforts on making sure that we produce the best heavy trucks in the Word."
[...]

Toyota Car Manufacturing utilizes the famous Toyota Production System and the Toyota Way philosophy. Toyota is recognized as the world leader in applying Lean Manufacturing techniques and regularly tops the list of independently ranked quality ratings for their passenger cars. As part of Toyota's Kaizen or Continuous Improvement process ATS has implemented and supports a number of MES applications at Toyota. This briefing refers to two of the solutions already implemented.
[...]

When Paccar (the Leading Global Truck Manufacturer) contacted ATS with the problem of how to engineer the Battery Module Assembly process for their new assembly line in Mexico, they didn't have much time; initial production was scheduled within two months. The ATS expert mechanical engineering team set to work immediately to examine the process and come up with a solution.
[...]

When Paccar were faced with quality issues on their truck bodies, they looked to ATS to review their ideas and turn them into reality. The problem was that the operation to apply the seals to the top of the trucks was prone to accidents and damaged body shells resulted.
[...]

Kistler/Chrysler FD-SPC Project
When you're producing engines at a rate of one every 96 seconds you can't leave process control to the end of line inspections. You need to detect when a fault occurs as soon as it happens and take immediate action or you end up with a very large amount of scrap. Earlier this year ATS was approached by Kistler group with the question "did we have a solution that could record and monitor the vast amounts of data concerned and integrate with their advanced measurements systems?" The answer was a resounding "yes".
[...]

Efficient Product Handling at GM and Faurecia Fast Efficient Solutions to support Lean Production. A key ingredient in achieving Lean Production operations is having good work practices to monitor and move the product (and components) around the factory. Anyone who has ever worked in a high volume/high speed operation will vouch for this. Organizing product flows, maintaining buffer stocks and keeping track of shop stock levels all too often proves elusive. Line stoppages, overstocking and product damage often result.
[...]

When you've designed a production line to meet a given output level and your customer demand reaches more than double that level, you're working three shifts, seven days a week and you still can't keep up, you need to take action. You essentially have two choices – you invest in a second line or you fix the existing one to increase throughput. The latter is what Faurecia the Automotive Interiors company chose on their Malibu assembly line.
[...]

When faced with the question of how to organize the part feed operations for their Glove Box Assembly line, Faurecia (the world renowned auto components manufacturer) turned to ATS for assistance.
[...]

When designing a system to run a production line which must fulfill orders with only 3 hours notice, the possibility of carrying inventory is non-existent and the impact of failure is enormous, you must think hard about the solution you come up with. This was case early last year when Faurecia engaged ATS to design and deploy just such a system for their new JIT doors line for the new Cadillac CTS.
[...]

Airbags Blow Up Safely with Best Practices in the Automotive Industry
Visteon Berlin produces instrument panels for the latest Ford Car. The panel has an invisible door for the airbag and the door must operate properly if the airbag is activated. In this project state of the art software is implemented to track the production process, detect errors and make sure no unsafe product is shipped to the customer. By logging all critical process steps Visteon can store the data and provide Ford with production details at anytime. The software used is Activplant from EMT.
[...]

Presstran Industries is a division of the Cosma group, part of Magna International, one of the world's largest tier 1 auto suppliers. Located in St. Thomas, Ontario, Presstran's 300,000 square foot facility employs a staff of 800 in both its press and assembly departments. Presstran specializes in heavy steel stamping and robotic spot and mig welded assemblies. The facility ships over 200,000 chassis parts per day to various Magna operations, and to automakers in North America and Europe including DaimlerChrysler, Ford, General Motors and Jaguar.
[...]

Project Description: Implementation of full product traceability for three production locations in the Netherlands and Germany in the Automotive Industry. The product traceability included unique identification of individual components and complete assemblies. Also registration of important, safety related, process values was achieved as well as automatic lockout of defective items in the production line and controlled rework facilities.
[...]

Car manufacturers can invest up to Euro 100 million for a new paint shop. An investment not to be sneezed at which means the system must work hard for many years to be worthwhile. Dürr is the world's leading supplier of paint shop systems for automotive manufacturers and at their headquarters in Stuttgart, Germany only one word is needed to describe the culture,
Quality
.
[...]

Robert Bosch Australia is a leading manufacturer of automotive components and an important subsidiary within the German Bosch Group. The company first contacted ATS to help with a diode manufacturing process. The process was unpredictable with erratic quality and production levels. ATS's success in solving this problem led to a study of how to improve Bosch Australia's Overall Equipment Effectiveness (OEE).
[...]

ATS has completed a wide range of applications for the automotive industry. Special projects have included INTERBUS connectivity with Allen-Bradley PLC's whereby a major auto manufacturer and the control supplier asked ATS to write a standard software protocol for implementation with PLC backplane communications modules.
[...]

Written in C, this application connects a camera with a TCP/IP network. The camera monitors the exact position of components being rolled onto a tyre during fabrication and the driver communicates the results to a PLC connected to a TCP/IP network. The PLC then issues instructions to motors to constantly adjust the positioning of the tyre components during fabrication. A very high speed process.
[...]

Another very large application included painting booths using InTouch SCADA software with Mitsubishi and Siemens PLC's.
[...]

Special projects have included INTERBUS connectivity with Allen-Bradley PLC's whereby a major auto manufacturer and the control supplier asked ATS to write a standard software protocol for implementation with PLC backplane communications modules.
[...]

A car manufacturer in Australia chose ATS as their
preferred supplier
for industrial control training. They quoted ATS's independent, professional and flexible approach as the reason to choose ATS Training. Custom-made training courses are being developed for engineers and maintenance staff.
[...]
In this ground-breaking experimental project ATS wrote PLC, MES (Manufacturing Execution System) and SCADA software for a steel manufacturer who built a new plant to produce doors for a major car manufacturer. Laser welding separate door components has replaced the old method of producing doors from a single sheet of stamped metal. This significantly reduces the weight of the doors thus helping to improve fuel efficiency. The MES and SCADA software was written in SQL and Visual Basic.
[...]