SIMATIC IT R&D Suite

SIMATIC IT R&D Suite is a system platform to streamline the complete R&D process and to easily transfer the final product designs to the manufacturing plants.
Product Details
SIMATIC IT R&D Suite offers exclusive R&D features. Thanks to its close integration with SIMATIC IT Production Suite it facilitates the synchronization of R&D results with manufacturing.
SIMATIC IT R&D Suite enables collaborative product development through integrated workflows, cross-disciplinary data sharing and enforcing standards and rules.
SIMATIC IT R&D Suite stores all related data in a single (federated) repository with secure, fine-grained access. This repository is the R&D reference for the enterprise and can be used f.i. to feed IPR activities.
SIMATIC IT R&D Suite also provides a creative environment to manage large numbers of prototypes in a workbench to introduce and test new formulas, packaging materials, ingredients.

Components
SIMATIC IT Unilab is a multi-lab, multi-language enterprise LIMS for QC, service and R&D labs. It collects and manages all quality data in a central database and configures quality workflows and analyses in the lab and on the production line.
SIMATIC IT Interspec is a configurable product specification management system for process industries to develop, configure and manage all product specifications and to store them in a single, controlled data repository.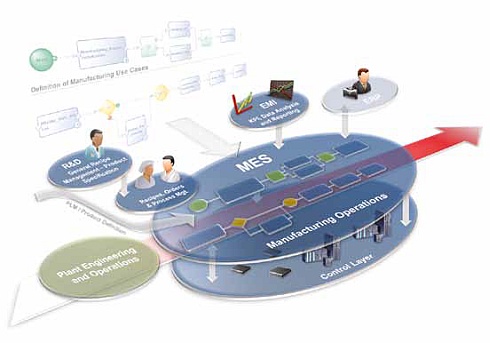 Libraries
Electronic Lab Notebook (ELN)
Lets researchers capture and structure experiment data in any type of electronic format without limiting their creativity. For this purpose it integrates with commonly used office applications (spreadsheet, word processing, …). The ELN provides a detailed audit trail and full access control. This facilitates intellectual property management of the research results as well as the patent application process.The central electronic data availability allows for searching and re-use of experiment results, even of unsuccessful trials. This saves time and avoids costly experiment duplications.
R&D Project Management
Lets the R&D Project manager configure and cross-reference ELN-pages of individual researchers in a hierarchical structure and coordinate and manage resources personnel and equipment. The transition between phases in a project, experiment or trial (planning, preparation, execution, evaluation and reporting) is formalized in State Transition Diagram. This is linked with business rules in SIMATIC IT Production Modeler to optimally automate the process. R&D Project Management includes staging and gate keeping functionality and is subject to access security to guarantee R&D data integrity.
Document Handling
Offers document management functions (document creation and versioning) for both data captured in any type of file as well as information captured in a structured way. This eliminates the need to synchronize a relational database with a separate Document Management System (DMS). Documents can be integrated into a project, experiment or electronic notebook page by drag&drop or using a browser. The Document handling library applies authorization rules and provides a detailed audit trail. This helps protect intellectual property.
Formula Workbench
Provides a creative environment to manage large numbers of experiments, trials and prototypes to develop and test new formulations, packaging designs, manufacturing process designs, test designs and store the results together with associated documentation and objects. The integration with the specification repository of SIMATIC IT Interspec ensures the use of correct information and the calculation engine helps determine e.g. specific nutritional values, fat content or moisture. This makes it easy to create a new variant of a formula and immediately visualize the effect of any change in the ingredients with respect to specified target values.
Supplier Collaboration
Electronically exchange specification data with your suppliers and avoid manual entry of data.
Recipe Transformation
Define recipes / Bills of Materials as a part of your product specifications and transer them to manufacturing.
Regulatory data generation
Automatic generation of ingredient declarations, nutrition data and allergen declarations and labelling.
References
Find
references
from various industries.