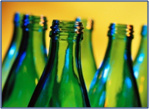 Food & Beverage
Contact ATS

ATS delivers a Simatic IT MES system to a large Company in the Netherlands that produces Coffee, Cocoa Cappuccino, Milk/Whiteners, Teas and a varied range of hot and cold drinks. Partners included, this company has over 225,000 vending machines and 4,000 employees, a real Leader in many Western European countries.
[...]
ATS is the world leading Manufacturing Execution Systems (MES) specialist with global delivery capabilities. ATS is working closely with world-class manufacturers (including Food and Beverage).
[...]

Within the printing industry this ink dispensing system is used to mix various colour pastes composed of 14 to 22 mix pastes. The ink is used to print packaging.
[...]

A pilot project for a company producing animal food since 1987 in all leading pet food categories. Expertise in the field of wet food in recent years expanded to include dry food, snacks and cakes.
[...]

Carlsberg's catchphrase, 'Probably the world's best beer', is a famous, modest, tongue-in-cheek understatement from this Danish beer company. Can we say the same about its manufacturing execution system (MES) implementation? Will it probably be the world's best MES?
[...]

Carlsberg Breweries, headquartered in Copenhagen Denmark initiated a supply chain management improvement process with a best practice program in 2006.
[...]

Stefan Thone is enthusiastic and leads us immediately to the production lines at Hengstenberg in Frizlar, to show us their manufacturing execution system. We are standing between the two canning lines looking at a large screen presenting facts and figures about today's production.
[...]

Carlsberg Breweries, headquartered in Copenhagen Denmark initiated a supply chain management improvement process with a best practice program in 2006.
[...]

From scrubbing, to cutting, to frying, to adding ingredients, to weighing, to packing in bags and then palletising, these processes are a marvel of engineering and control.
[...]

In this application a standard SCADA application has been replaced by an ATS developed application using Visual Basic and Access. Operators can change recipes from a PC based operator interface to produce the exact volume of the end product with the correct component dosing.
[...]

One of ATS's first applications. Very high speed liquid packaging machines initially implemented only with PLC control and later complemented with HMI and SCADA.
[...]

For a manufacturer of flexible packaging machines mainly used in the food industry, ATS Software Development assisted with the development of a high speed embedded control system written in C.
[...]

Milk, cheese and packaging: ATS has a long history in the dairy industry.
[...]

Blue Cedar | This project involved inserting a new manufacturing line into an existing production environment. We worked directly for Unilever's own manufacturing improvement projects department.
[...]

Blue Cedar | Working with a system integrator, this project was ultimately for a major beverage manufacturer building a brand new plant at a small town called Ballina in the Irish Republic.
[...]

A Sauerkraut Production Company wanted to improve efficiency and productivity and at the same time lower operation costs.
[...]

The project included the design, installation and implementation of a data-collection and traceability system for the production of cheeses.
[...]

Working for a major brewery in the Netherlands has brought us into many aspects of the brewing industry. Suppliers of brewing equipment such as Krohne in Germany also use our communication products widely. Our projects have included water treatment, brew houses, bottling lines and packaging systems.
[...]