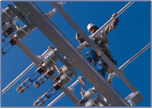 Energy & Utilities
Contact ATS

The order came from a global manufacturer of wind turbines. They have a complete in-house engineering department in the Netherlands where they develop new technologies to be applied on wind farms to achieve durable and sustainable energy. The technology behind the wind turbine is based on the highly advanced direct drive (gearless) technology.
[...]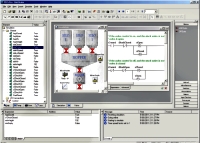 This ATS Project involved developing a process behavior simulation of a Water Treatment Plant for the DSP (Direct Sheet Plant) at a steel giant in The Netherlands.
[...]

In a series of projects for several major power stations ATS Software Development has simulated PLC and DCS control systems on PC's allowing operators to be trained before the power stations were started up.
[...]

This project was designed to reduce sulphur dioxide emissions. An initial review of the required control and SCADA systems led to a decision to use Siemens S7 PLC's in combination with iFIX SCADA software.
[...]

PLC's and HMI applications, implemented in a compost recycling plant, were suffering terribly from corrosion. In this application ATS engineers were requested to examine an installation and to propose a solution for the frequent breakdown of the control system.
[...]
Coal fired power stations often use brown coal as a low cost fuel. Unfortunately burning brown coal can be damaging for the environment. In this application special algorithms were developed to improve the characteristics of the burner.
[...]