Products & Partners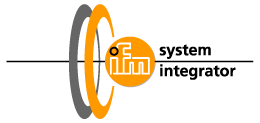 Positioning & process sensors, network and control systems
ifm electronic is a world-wide organisation, with offices in America, Europe, Asia and Oceania. ifm uses system integrators with special know-how to sell and integrate the wide range of products. ATS is System Integrator for ifm electronic in the Netherlands.
ifm stands for position & process sensors, network systems and control systems for the automation industry. The ifm product range includes positioning sensors, object recognition, process sensors and diagnostic systems, AS interface bus systems, entire control systems, industrial identification and coding systems and a range of accessory products.
ifm has focused its technologies around optical positioning, guarding moving fluids and vibrations and decentralised sensors and drives. Also, special control systems are available (programmable with IEC 61131), specifically designed to work under extreme circumstances, RFID and Data Matrix Code (2D) for reliable tracking and coding of manufactured parts. A wide range of connectors is available to safely connect all the sensors and other devices.
www.ifm-electronic.com