27/05/2016
Mobile User Interface for iOS and Android

Increasing globalization and mobility require systems for worldwide application which enable mobile access to plant information at any time, in any location. The new mobile user interface from SIMATIC WinCC Open Architecture is a native client for iOS and Android devices which offers the same possibilities and functionality as a standard client.
With the definition of optional device classes stating the width, height and orientation of the different displays, optimum depiction on mobile devices is guaranteed. To support the design of a process image, a template corresponding to the width and height of the device class is displayed.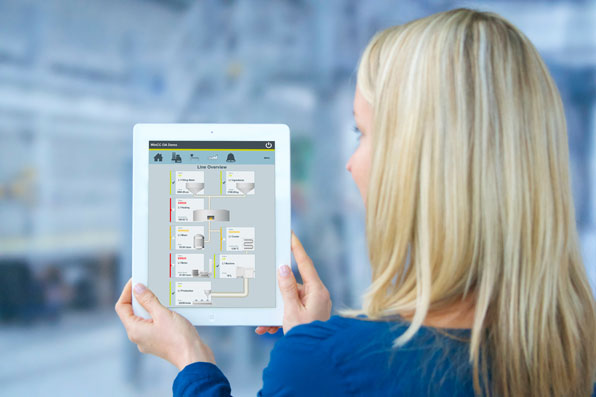 Mobile devices are managed and administered at the WinCC OA Server. Project data is automatically distributed through the WinCC OA server, enabling integrated engineering completely without the need for programming. To guarantee secure communication, the mobile UI can also communicate using SSL encryption.
Installation is simplicity itself: The app is simply downloaded from the relevant store and is immediately ready for use.
The operating systems iOS 8 (or higher) and Android KitKat 4.4 (or higher) are supported. A demo application is available to allow users to quickly and easily get started with the app.
The app is official available with Patch 3 of WinCC OA V3.14 (released on 20 May 2016) and is also released for productive use. The app is available in the iTunes App Store® and Google Play Store®.
Read more
Mike James on ATS and Siemens Simatic IT

Partnership of ATS and Siemens to offer Simatic IT MES
A warm welcome to the full Helion IT & Helion CS teams

A warm welcome to the full Helion IT & Helion CS teams who are joining the ATS family of companies. The Helion teams will join ATS Teconomy, our expert division for Application Packaging & Virtualization, creating a new global powerhouse, benefiting customers and our people world-wide.
Helion IT & Helion CS join forces with ATS Teconomy

ATS Global B.V. is pleased to announce that Helion will join forces with the ATS Teconomy Division to form an Application Packaging & Virtualization business of significant size. Combined teams will be able to tackle much larger projects and internationalize faster.