14/06/2012 | Dublin (IE)
ATS MES Knowledge Day - Manufacturing, Quality, Metrology, Automation, IT Systems etc.

During 2012 we are bringing you our ATS MES Knowledge Days. An opportunity to share the best in best practices, to meet some new inventions for your industry, to meet the partners we believe will make the difference to you not only in 2012 but way beyond.
Watch this space, join us and share in our journey, the ATS Knowledge days are a source of inspiration and are offered free of charge to manufacturing and processing companies.
Venue
The National Institute for Bioprocessing Research and Training (NIBRT)
Fosters Avenue, Mount Merrion, Blackrock, Co. Dublin, Ireland
www.nibrt.ie
Attendees
CEO's, technical directors, production managers, quality managers, maintenance managers, engineering managers, R&D managers
Preliminary Agenda
8:15
Registration opens - Breakfast and networking
09:15 – 09:45
Introduction to ATS Ireland, event partners (including NIBRT, MESA, Siemens, Vision ID & UCC) + agenda for the day
09:45 – 10:30
What is the Manufacturing Enterprise Solutions Association (www.mesa.org) and how does it help industry?
Mike James – Chairman MESA EMEA and Global Education Committee
10:30 – 11:00
Tea and coffee break and networking
11:00 – 11:45
People Before Software – Making Change Happen
Dr. Eddie Murphy - Consultant Clinical Psychologist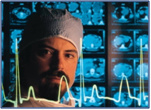 Stream A:
MES for Life Science Companies
11:45 – 12:30

A01

Werum PAS-X: Migrating from version 2.X to version 3.1.4. What to expect.
Thomas Wyczawski – MES Consultant
12:30 – 13:30



Lunch and networking
13:30 – 14:00

A02

MES Implementation to Go-Live at a Greenfield Vaccines and Biologics Manufacturing Facility
Mark McKechnie – Carlow Site Lead MMDIT/Global Services MSD Ireland Carlow
14:15 – 15:00

A03

How to identify and eradicate quality defects & Change Management software for MES
Martyn Gill – ATS Quality Expert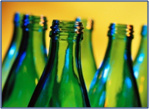 Stream B:
Deploying MES in the Food and Beverage Sector
11:45 – 12:30

B01

Food Safety and Traceability: MESA White Paper
Desmond Savage – MES Consultant
12:30 – 13:30



Lunch and networking
13:30 – 14:00

B02

How Carlsberg have benefited from the introduction of Siemens Simatic IT MES solution
ATS Brewery Expert
14:15 – 15:00

B03

ATS Netherlands presentation on Friesland Campina Project
Paul Bron – ATS Food Expert
15:00 – 15:30

B04

Do you Measure up to Being a World Class Manufacturer?

15:30 – 16:30

B05

Tour of NIBRT (numbers limited)

Dates and locations
Watch this space for updates and more information closer to the events.
You can register by completing the event
registration form
.