28/06/2012 | Leeds (UK)
ATS Knowledge Day - Manufacturing, Quality, Metrology, Automation, IT Systems etc.

During 2012 we are bringing you our ATS Knowledge Days. An opportunity to share the best in best practices, to meet some new inventions for your industry, to meet the partners we believe will make the difference to you not only in 2012 but way beyond.
Watch this space, join us and share in our journey, the ATS Knowledge days are a source of inspiration and are offered free of charge to manufacturing and processing companies.

Venue
Headingley Experience, Headingley Carnegie Stadium, St Michael's Lane, Headingley, Leeds, LS6 3BR
Attendees
CEO's, technical directors, production managers, quality managers, maintenance managers, engineering managers, R&D managers.
Event Partners
ATS, Eines, Faro, Pryor, Microsoft, Preactor, QMC, Siemens, Ubisense, 100% Effective Training Ltd
Preliminary Agenda
| | |
| --- | --- |
| 8:15 | Registration opens - Breakfast and networking |
| 09:00 – 09:15 | Introduction |
| 09:15 – 10:00 | Sustaining World Class Status – Hosted by Mike James from MESA International |
| 10:00 – 10:45 | GTMA: Trade Association brings ISF process to UK (Roger Onions) |
| | Tea and coffee break and networking |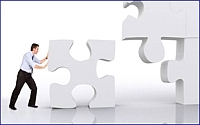 Stream A:
Quality and Technical Management and Quality Technicians
11:00 – 11:45

A01

Laser your Way to Quality (Bob Fox)
Non-contact imaging systems and their benefits through automation
11:45 – 12:30

A02

Eradicate Quality Defects (Andre Niebieszczanski)
Workshop on how easy it can be to eliminate quality defect occurences




Lunch and networking
13:15 – 14:00

A03

Portable measurement in large volume metrology (Andrew Tagg)
How large volume metrology measurement problems have been eradicated using portable measurement systems.
14:00 – 14:45

A04

Dynamic Quality Measurement (Ed Morris)
Graphical and statistical reporting of production quality data from Coordinate Measuring Machines (CMM)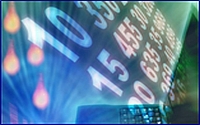 Stream B:
Operations Management and IT
11:00 – 11:45

B01

How to Sustain 24/7 Support (Mark Boulton)
Shopfloor IT support management
11:45 – 12:30

B02

Sticky Lean Six Workshop (Mike James)
How to implement and sustain lean manufacturing




Lunch and networking
13:15 – 14:00

B03

Dynamic Detailed Scheduling (Jon Christensen)
Advanced planning software for very detailed scheduling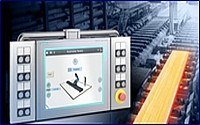 Stream C:
Industrial Automation and Industrial Communications
11:00 – 11:45

C01

Sustainability using Manufacturing Execution Systems (MES) (John Graydon)
How it can be integrated into your business and bring that essential Return on Investment
11:45 – 12:30

C02

Are you Able to Locate and Identify your Shopfloor Assets? (Barry Murdoch/Phil Linton)
Latest invention in radar identification technology




Lunch and networking
13:15 – 14:00

C03

The importance of part-marking & traceability and how it is has benefited the leading aero-engine manufacturers. (David Thompson, Lead Applications Engineer; Pryor Marking Systems)

14:00 – 14:45

C04

The Role of Training and Assessment for Technical and Maintenance Operatives (Technical education) (Greg Ella)

| | | |
| --- | --- | --- |
| 15:00 – 15:30 | | Do you Measure up to Being a World Class Manufacturer? |
| 15:30 | | END |
Dates and locations
Watch this space for updates and more information closer to the events.
You can register by completing the event
registration form
.