ATS Interlink - Interfacing Shop Floor Controls

ATS Interlink allows you to interface all shop floor controls for data acquisition and process control, no matter what technology your machinery uses – serial, Ethernet, PLC brand.
It's a flexible tool that allows product traceability, OEE data acquisition and reporting, in-process poka-yokes and more. The following are just a few of the external connections it can communicate with.
Operator interface
Database connection
OPC
XML, CSV files parser
Barcode scanner
Please see the example architectures below that are using ATS Interlink as a critical component (supporting also MTConnect protocol). ATS is a member of the MTConnect Institute (
mtconnect.org
).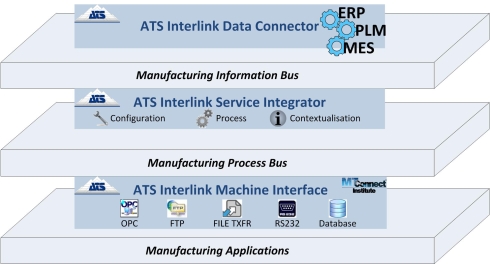 Please click here to enlarge the image.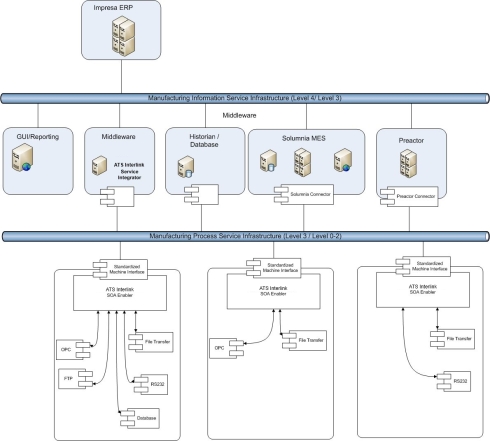 Please click here to enlarge the image.