04/11/2010
JET XL: Fast. Powerful. Ruggedized.

The JETT•XL® hand held computer has the PXA270 processor-designed specifically by Marvell for low-power battery-powered devices, it utilizes an integrated system-on-a-chip microprocessor to deliver high performance (624 MHz).
It features XScale RISC micro architecture with on-the-fly voltage and frequency scaling, sophisticated power management to provide industry-leading MIPS/mW performance. In other words, its fast, powerful, yet affordable.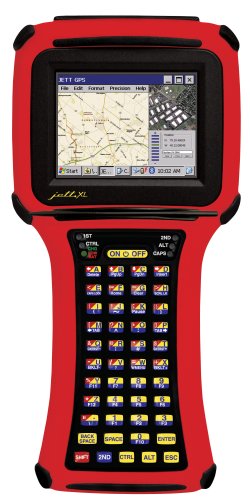 Keypad Options
Elastomeric:
This keypad provides a great look and excellent tactile feel. Epoxy caps make this keypad extremely resistant to wear and suitable for all environments, except where petroleum-based chemicals (oil) are present. 45 Key also available in non-glare matte-finish.
Membrane:
Best used when working in harsh conditions where chemical, dirt and liquids may be present.
*Special key mapping may be required for some keypad. Please contact us for more information.
Technical Specifications:
OS/PROCESSOR:
Microsoft® Windows® CE 5.0, Marvell XScale® PXA270 Processor - 624MHz
MEMORY AND MASS STORAGE:
128MB SDRAM Standard, 512MB FLASH (up to 8GB+), User Accessible Compact FLASH Slot
WIRELESS CONNECTIVITY:
Integrated WLAN 802.11b/g and Bluetooth® Class 2 Version 1.2
INTERFACE:
One RS-232 Serial Port Standard, USB (Host and Client), (see more)
BATTERIES:
Extended Capacity Rechargeable 2500 mAh 7.2V, 9 hours typical operating time*
RUGGEDNESS:
IP65 Rated
DISPLAY:
320 x 240 Landscape QVGA with Integral Touch Screen, Super-Sunlight readability outdoors and indoors
KEYPAD:
45-key Standard