Eines Gap and Flush Systems

Device designed to detect and fix Flushness and Gaps improving the Final Quality and Avoiding Wind Noise, which provokes customer dissatisfaction.
Ready for Industry 4.0 / Smart Manufacturing
See how this device is being used as a part of an Industry 4.0 / Smart Manufacturing strategy in an
Automotive Automated Body Quality Solution
.
3 Options

Hand Held Measurement System 2.0 (Manual device)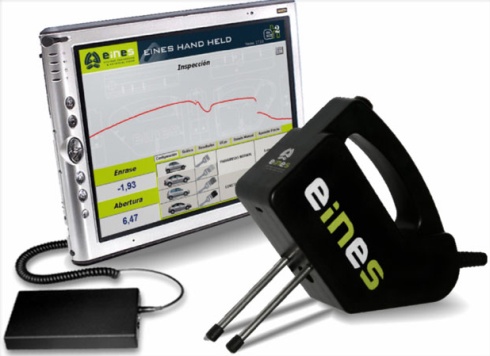 Powerful:
The EH2 is a state-of-the-art measurement gauge that delivers the power, accuracy and functionality of today's automobile industry needs.
Mobile:
The EH2 sets a new standard for non contact measurement, which gives you the freedom to be more productive and precise.
Versatile:
The EH2 combines advanced laser triangulation technology with powerful Windows Tablet PC plus an ergonomic design resulting in the best way of doing measurement in the automotive and aerospace industry.
Control Software example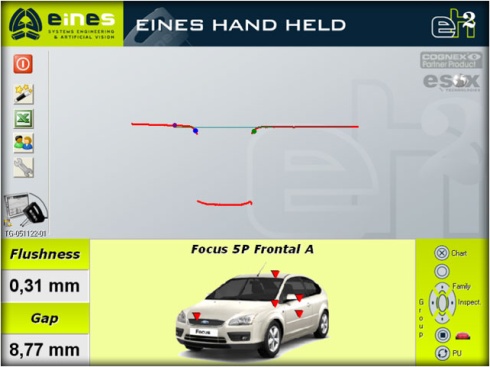 Robotic cell
3D guidance system
6 degrees of freedom
High accuracy
Car on wheels
In movement guidance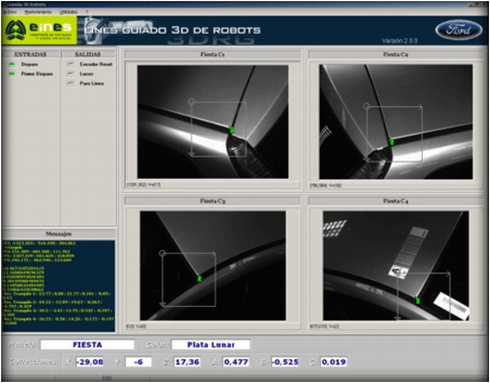 Control Software
It manages guidance and measuring system
Flexible
User Friendly
Three 42" screens are showing defects position to the labour man
Easy Calibration
Our tools are equipped with easy and friendly calibration wizards.
Good Calibration after installation improves the system performance.
Clear advantages
There is not contact between sensor and piece (higher durability).
Very quick system, (saving cycle time).
More reliability, it can measure any axis or angles.
More elements delimited, (it is obtained the measurement of several parts of the piece).
Real 3D measurement
Higher Flexibility: Separated Items (Laser - Camera) could be mounted in any scenario or circumstance.