Aktuelles

Kontakt

14.2.2013
Powerful, 3D Model-Based Inspection Meets Flexible, Automated Reporting
[...]

12.12.2012
Wir freuen uns, die Freigabe der neuen ATS Inspect Version 5.5 bekannt zu geben. ATS Inspect ist unsere Qualitätskontrollsoftware für die Erfassung von Attributdaten und variablen Daten in der Fertigung. Die Software wurde entwickelt, um die Kosten im Zusammenhang mit Ausschuss, Nacharbeit, Gewährleistungsansprüchen und Engpässen in der Produktion in vielen Bereichen der Fertigung zu reduzieren. Im Einklang mit Ihrem bestehenden System, wird ATS Inspect die Qualität des Herstellungsprozesses und des Endprodukts erhöhen.
[...]

5.12.2012
ATS International B.V. gibt die Freigabe der neuen Version ihrer Produktqualität-Validierungs-Software bekannt. Als erste Freigabe von CM4D durch ATS, bietet Version 19 eine verbesserte Leistungsfähigkeit und ermöglicht Ihnen den Abruf Ihrer Inspektionsdaten, die Erstellung von Qualitätsberichten und die Analyse von Produktionsproblemen und trägt somit zur effizienten Vermeidung von Problemen bereits im Vorfeld bei.
[...]
3.12.2012
ICT Automatisierung (ICT) gab heute bekannt, dass am 1. Dezember der Vertrag unterzeichnet wurde, alle Geschäftsaktivitäten in Neustadt, Deutschland, einschließlich aller dort beschäftigten Mitarbeiter an ATS in Deutschland zu übertragen. ATS GmbH gehört zu ATS International B.V., ein unabhängiger Lösungsanbieter in der industriellen Automatisierung und Informationstechnologie weltweit mit Hauptsitz in Haarlem, Niederlande.
[...]
3.12.2012
Ein herzliches Willkommen bei ATS Deutschland an unser neues Team in Neustadt. Das Team wurde von ICT Automatisierung übernommen und wird ATS Deutschland mit hochqualifizierten Fachkräften im Bereich Industrie Automatisierung verstärken.
[...]

3.12.2012
ICT Automatisering (ICT) today announced it has reached agreement on 1 December 2012 to transfer its activities in Neustadt, Germany, including all employees working for the Neustadt office, to ATS GmbH in Kassel. ATS GmbH is part of ATS International B.V., an independent solution provider for global manufacturing IT services headquartered in Haarlem, the Netherlands.
[...]

21.9.2012
Press Release: ATS's Global expansion continues with the opening of a new office in Singapore which is now fully operational.
[...]

2.7.2012
ATS International B.V., The Netherlands has acquired the business and assets of the CM4D software and professional engineering services operations from QMC, Inc., USA.
[...]

5.7.2012
ATS International B.V., Niederlande hat von QMC Inc. USA den Geschäftsbereich CM4D mit Software, Vermögenswerten und Engineering Service übernommen.
[...]

29.6.2012
ATS is proud to welcome our new expert colleagues in Detroit, USA and Hull, England joining us from QMC. We have already started promoting the remarkable ATS CM4D software globally with Mike James's current visit in China. More news to follow …
[...]
21.3.2013
I recently attended an Automotive conference where the presenter talked about Straight Through Ratios (STR). What he meant was a vehicle that went through the full assembly process without a single fault being detected.
[...]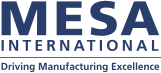 19.12.2012
As an IACET Authorized Provider, MESA International offers CEUs for its programs that qualify under the ANSI/IACET Standard.
[...]

18.9.2012
ATS ist ein weltweit führender
Unabhängiger
Trainingsanbieter in den Bereichen der Industriellen Automation.
Wer
steht hinter unseren Trainings?
[...]

4.6.2012
ATS is proud to announce the release of ATS Inspect 5.4. Our researchers and developers have worked closely with existing customers while listening to the needs of industry as a whole. In this way we have been able to develop new functionality and improve usability, helping to keep ATS Inspect at the forefront of attribute and variable data collection.
[...]

4.6.2012
We are pleased to announce the first order of ATS Inspect in the white goods or appliance manufacturing industry for Whirlpool in Mexico. It is initially implemented in a refrigerator production line before expansion throughout the rest of the plant.
[...]

4.6.2012
Having seen ATS Inspect in action in their North American automotive plants, a leading car manufacturer has teamed up with ATS for deployment in their Mexican plants. They were impressed by the benefits of the system which led directly to the North American manufacturer winning the JD Power Initial Quality Award and placement of their product at the top of the Consumer Reports ratings.
[...]

4.6.2012
One of the world's largest packaging producers has just made an order for ATS Inspect at one of its UK sites where it manufactures high quality paper cups for the UK hot and cold drinks market. Quality assurance on such precision made, high volume products is critical.
[...]

4.6.2012
A new order has just been placed for ATS Inspect at a plant in Scotland.
[...]

4.6.2012
We're happy to announce that we've just received an order to implement ATS Inspect at a medical device manufacturer in Ireland.
[...]

23.4.2012
Die "Manufacturing Enterprise Systems Association" ist eine weltweite tätige Mitgliederorganisation von Herstellern, Lösungsanbietern und Systemintegratoren. Jan Snoeij, Senior MES Consultant at Logica, der bisherige Vorsitzende,hatte den Vorsitz während einer vielversprechenden Wachstumsperiode und übergibt nun den Stab an Mike James, der im vergangenen Jahr den Vize-Vorsitz innehatte.
[...]
5.11.2011
ATS continues to broaden its solution offerings through its collaborative relationship with Eines. Eines is a leader in non contact attribute and variable measurement systems with particular emphasis in the automotive and aerospace industries.
[...]
28.2.2012
Please note our new address in Haarlem, The Netherlands.
[...]
18.1.2012
ATS International B.V., der unabhängige Solution Provider für Fabrikationsbetriebe, hat OceanModus Ltd. erworben, um die ATS Applied Tech Systems (ATS Irland) aufzubauen. Sie wird von Cork aus agieren.
[...]

15.10.2011
Wachstum von mehr als 20%
Genau im Jahr des 25-jährigen Jubiläums von ATS zeichnet sich ein Wachstum von mehr als 20% in den beiden traditionellen ATS Sparten Automation und MES ab. Unter dem Zeichen von 25 Jahren Erfahrung behauptet ATS seine Rolle als weltweiter Wissenspartner für Best Practices und neueste Technologietrends. Im Jahre 1986 in den Niederlanden gegründet ist das Unternehmen noch heute in Privatbesitz und die Firmenphilosophie steht für eine konsequente Geschäftsstrategie, hohe ethische Standards und dem Fokus auf Kundenzufriedenheit und Personalentwicklung. Dank dieser Firmenpolitik hat ATS eine der höchsten Mitarbeiterbindungen innerhalb dieses Industriezweiges.
[...]

12.8.2011
The pharmaceutical and life science community in Belgium and the Netherlands will gather for biannual event. The conference programme will highlight technology and business trends in R&D, pilots, upscaled production and distribution, including speakers from ING, Merck, Crucell, Wageningen UR, MESA International, Genth University, Synthon and Prosensa.
[...]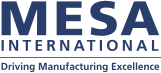 12.8.2011
The Keynote presentation at the 2011 MESA North American Conference will be presented by Chris Gaffney, Senior Vice President Product Supply System-Strategy,
Coca-Cola Refreshments
. Hear Mr. Gaffney talk about
end-to-end business processes
,
touching supply chain
and
manufacturing operations
.
[...]

1.6.2011
ATS is launching the MES Global Education Program for new talent across the ATS MES Excellence Centres in Europe, North America and Asia Pacific.
[...]

30.3.2011
DSM Dyneema führt jetzt ein Manufacturing Execution System (MES) in den verschiedenen weltweiten Produktionsstandorten ein. Dieses System verbindet den Herstellungsprozess mit dem Supply Chain Management System und die Intention von DSM Dyneema ist die Verbesserung der bedarfsgerechten Produktion und der Qualität. Es besteht eine komplexe Verbindung zwischen der physischen Kontrollebene und der Management Ebene wo die tatsächliche Produktion mit den IT Systemen von DSM verknüpft werden muss.
[...]

20.1.2011
We're pleased to announce that the MESA community is stepping forward once again. MESA is engaging some of the foremost experts from across the Operations Management landscape to lead the
knowledge sharing
within the industrial community by offering
MES/MOM* educational events
across four continents.
[...]

27.12.2010
ATS is proud to announce the release of ATS Inspect version 5.3. ATS endeavours to work as closely as possible with customers that have already purchased the product and used it to enhance their production methods. By doing so the product can be adapted to new styles of working while incorporating emerging technologies.
[...]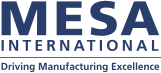 1.11.2010
The Keynote presentation at the 2010 MESA European Conference was Process Efficiency by Integration, presented by Stefan Rosenwald, Senior Manager IT Powertrain, Daimler Engine.
[...]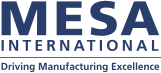 1.11.2010
MESA launched an Education Program for MES users and potential users. The program is a blended training program - this means that the training can be followed on the internet and in the classroom.
[...]
1.7.2010
ATS developer discovers a quick, easy way to put live process data into Android phones and other devices using the OPC DataHub.
[...]

30.6.2010
ATS is proud to announce the release of ATS Inspect version 5.2. The latest version comes as a result of listening to customer ideas and market requirements. Customers with valid SMAs can contact us to receive a copy.
[...]

30.6.2010
Inspect to be showcased at MESA 2010 Conferences. Current user will present quality improvements in Detroit, U.S.A. and in Düsseldorf, Germany .
[...]

30.6.2010
ATS Inspect is used at Honeywell for aircraft engine inspection. The global project involves facilities in the US and Hong Kong. Pilot program will expand to full implementation at the manufacturing centers.
[...]

30.6.2010
Inspect vision system at Chrysler improves quality in Fiat 500. The system checks critical characteristics of the urethane application process in the windshield, backlight and quarter glass. Inspect's visual interface indicates exact location of non-conformance to operator.
[...]

1.6.2010
ATS's Global expansion continues with the opening of a new office in Ankara, Turkey. The new training centre in Ankara offers standard & custom made training courses for maintenance, engineering or information management and also runs a
world-wide Training Certification program
for life-long learning.
[...]

1.6.2010
ATS's position as a world leading independent solution provider in this market is reflected in the work being completed by Mike James, Group Managing Director of ATS and Board Director of MESA EMEA Region. Peter van Vliet from SAP and Mike James are jointly responsible for the MESA Education Program being launched by MESA.
[...]
Spezialisten sparen Kosten!
Automatisierungstechnik ist ein unverzichtbarer Bestandteil moderner Produktion. Aber das Know-how dazu ist hoch spezialisiert und wandelt sich schnell. Daher rechnet es sich für die meisten Unternehmen gerade eben so, einen begrenzten Vorrat davon selbst vorzuhalten.
Aber was tun, wenn diese Kapazität nicht ausreicht?
[...]

3.3.2010
Auf vielfachen Kundenwunsch mit Unterstützung der Universität des Saarlandes konzipiert.
[...]

26.11.2009
Our results are your best guarantee! 10–25% EFFICIENCY IMPROVEMENT
[...]

11.9.2009
ATS-International kaufte von der ASI Datamyte Inc. (Minesota, USA) das Inspect Geschäft. Inspect wurde ursprünglich als Werkzeug für attributive Fehlererfassung im Qualitätsmanagement, vorzugsweise für die Automobilindustrie entwickelt. Seit der Zeit hat sich Inspect in vielen Industrieanwendugnen etabliert.
[...]

3.7.2009
Kassel, im Juli 2009
| ATS freut sich bekanntzugeben, dass sich Schweppes für das ATS Simatic IT MES Filling and packaging Paket entschieden hat. Das Paket wurde in enger Zusammenarbeit mit Siemens in Genua (Italien) ursprünglich für das ATS Simatic IT MES Projekt mit den Carlsberg Brauereien entwickelt.
[...]

3.7.2009
Schweppes has chosen the ATS Simatic IT MES Filling and Packaging Solution. This solution was first developed in close co-operation with Siemens Genoa for Carlsberg and is now available to the general filling and packaging market as an "out of the box" solution.
[...]
19.6.2009
ATS Applied Tech Systems is expanding its training portfolio with new training programmes that focus on continuous business improvement. ATS has extensive experience with the technical aspects of continuous business improvement, and by offering new trainings and workshops a holistic approach for continuous business improvement can be provided.
[...]
19.6.2009
ATS Applied Tech Systems is expanding its training portfolio with new training programmes that focus on continuous business improvement. ATS has extensive experience with the technical aspects of continuous business improvement, and by offering new trainings and workshops a holistic approach for continuous business improvement can be provided.
[...]
25.3.2009
"A report designed from experiences and best practices based on facts rather than opinions"
[...]

24.11.2008
November 2008 | ASI-DataMyte verkauft Hardware, Software und Komplettlösungen für den Markt hochwertiger Mess- und Regeltechnik. Während der letzten Jahre machten Softwarelösungen wie Visuelle Prüfung und Datenerfassung (Inspect) und statistische Prozesskontrolle (SPC) einen wichtigen Teil der Verkäufe von ASI-Datamyte aus und leisteten einen wichtigen Beitrag zum Markt der Qualitätsmanagement-Lösungen, einem der 11 Bereiche eines Manufacturing Execution Systems (MES).
[...]
4.7.2008
Einer der Erfolgsfaktoren von ATS ist Erfahrung – und davon hat ATS eine ganze Menge! Wir haben über 20 Jahre Erfahrung im Bereich der technischen Ausbildung und bisher wurden bereits 5000 Ingenieure geschult. Aufgrund unserer speziell auf die Industrie ausgerichteten Workshops gibt es keinen Zweifel daran, dass wir Qualität abliefern.
[...]
ATS Gesellschaft für angewandte technische Systeme mbH, Deutschland
Tel: (+49) (0)561 - 95 29 90
www.ats-global.com